Bring Change to Mind's Hope is An Action Week
Bring Change to Mind celebrates the annual "Hope is an Action" week prior to spring break and upcoming AP exams
From April 8 to 12, Bring Change to Mind celebrated their annual "Hope is an Action" Week by setting up posters and social media activities that aimed to provide students with the opportunity to share their gratitude amidst the stress of upcoming AP exams.
The week kicked off with "The Face of Hope" poster, where students could draw the faces of their family, friends and other loved ones they are grateful for during lunch in the Rally Court. On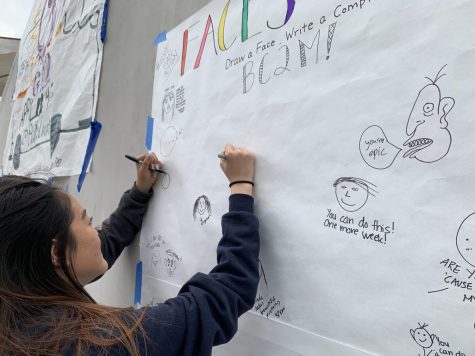 Tuesday, students were encouraged to post a picture of a loved one on social media with the hashtag "#HopeIsAnAction," tagging the Bring Change to Mind account. On Wednesday, students could write comments on the gratitude poster in the Rally Court, where students could make comments on the people and things they are grateful for in their lives. Thursday was another social media campaign, and on Friday, the final day of the week, members of Bring Change to Mind were sent on a scavenger hunt around campus during lunch. During this scavenger hunt, students discovered assorted prizes with compliments written on them.
Senior and Bring Change to Mind member Sara Goel reflects on the positive impact the event has on the MVHS community.
"I think that [this event] is really cool because we're always so stressed out and focusing on the bad things in our life," Goel said. "This gives us an opportunity to focus on what the good things in our life are and what we're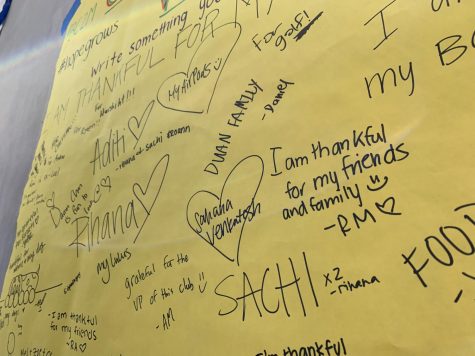 grateful for."
After receiving themes and activities sent by the national Bring Change to Mind initiative, local branches then chose whether or not to enact the activities within their school community. Senior and officer Daniel Duan reflects on the necessity of weeks and events like this in the MVHS community, as positivity is always a bonus in the high stress environments.
"It's always a really great idea to realize what you already have instead of what you want," Duan said. "So we're just teaching [students] to be really grateful for the friendships and all the family support they have."
About the Writer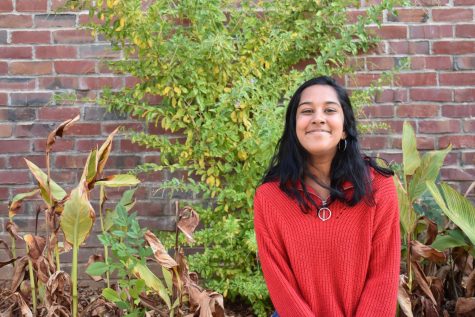 Lakshanyaa Ganesh, Opinion Editor
Lakshanyaa Ganesh is currently a senior, and an Opinion Editor for El Estoque's multimedia platform. Outside of journalism, she is a part of MVHS's Speech & Debate team, where she can be found frequently talking at walls. She loves music, pasta, and Harry Potter, and is always willing to talk about dogs or astrology any time of day.