Dessert Detectives: Honey Berry
Reviewing popular menu items based on quality and taste
Twice a month, El Estoque takes on a new case at a bakery or café, trying to decipher the quality and cost of its most popular items. Continuing the alphabetical trend, we went to Honey Berry, a dessert shop in Santa Clara that serves gelato, small cakes and their signature "roti" buns.
Nutella Roti: $2.50
Rating: 8/10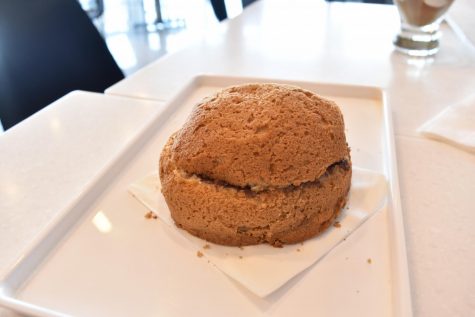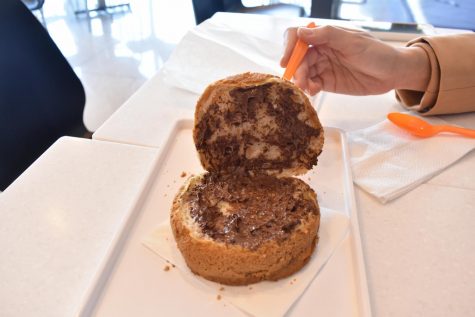 The pastry had a crispy, delicate cookie crust on the outside that crumbled easily. There was a modest amount of Nutella on the inside, which was just enough sweetness to offset the plainness of the bun. The bun itself had a hint of butter flavor, and had a texture similar to the inside of a croissant, but even more light and fluffy.
Vanilla Affogato – $4.95
Rating: 7/10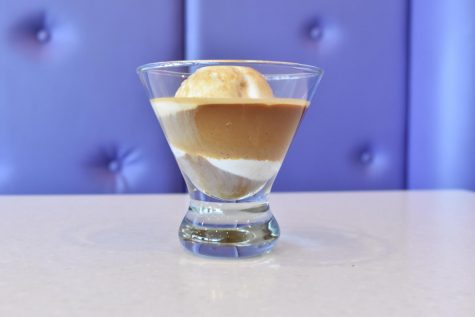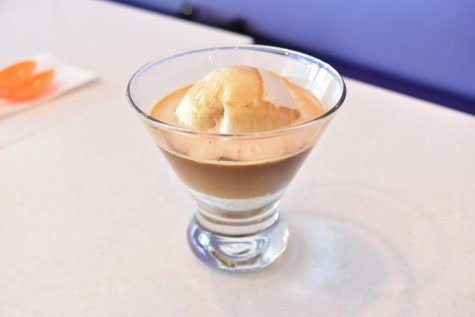 The coffee flavor was robust, but not so much that the drink was bitter. There were subtle notes of caramel, and the fragrant vanilla ice cream paired well with the strong coffee. At first, the espresso portion of the affogato was rather liquidy, but after the ice cream melted, the affogato became much thicker, akin to a milkshake.
Churro Bowl with Rocky Road Ice Cream – $5.00
Rating: 6.5/10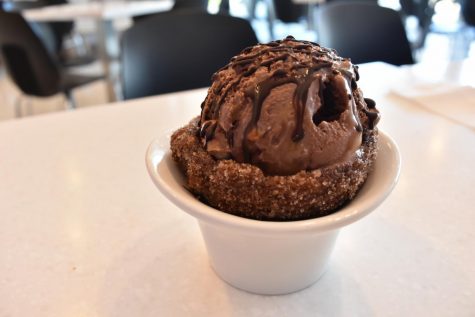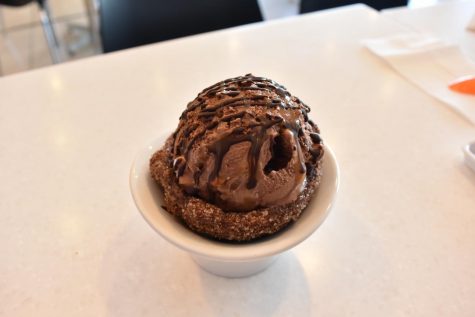 The churro bowl was too crispy, making it hard to break off pieces with a spoon. However, the churro definitely didn't skimp out on flavor, with a generous coating of cinnamon sugar. The rocky road ice cream was creamy and thick, but lacked a strong, chocolate flavor. Also, while typical rocky road ice cream includes marshmallows and nuts, this ice cream didn't have very much of either.
Overall:
Price: $$/$$$
Rating: 7/10
Honey Berry is a cute, inviting dessert shop for anyone wanting a simple scoop of gelato or something more fancy, like a lava cake. The store itself was very pleasing to the eye, with scenes of outdoor life painted on the walls — an optimal backdrop for aesthetic Instagram photos — and plushy purple booths. When one enters the store, they are immediately surrounded by the aroma of freshly-baked pastries. Although it is a little far from Cupertino and the price is on the expensive side, Honey Berry is situated at the very end of a row of other restaurants such as Roll House and Phở Hòa Noodle Soup, making it a great place to stop after a meal for a quick dessert.