Dessert Detectives: Gelateria Bella Roma
Reviewing popular menu items based on quality and taste
T
wice a month, El Estoque takes on a new case at a local bakery or café, trying to decipher the quality and cost of the most popular items. Continuing the alphabetical trend, we went to Gelateria Bella Roma, a gelato shop in Sunnyvale that serves 31 different flavors of gelato, which can also be made into milkshakes.
Drinks and Dessert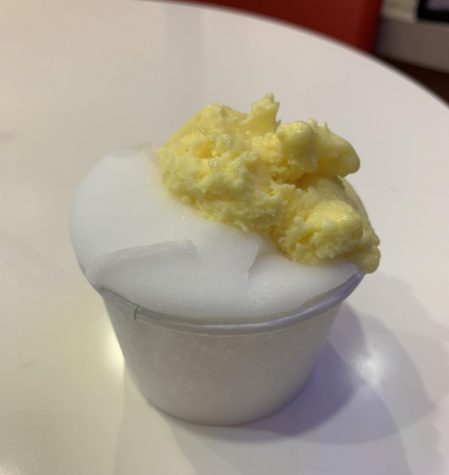 Small Cup (up to 2 flavors) – $4.00
Rating – Lychee (left) 8.5/10; Mango (right) 7.5/10
With an icy taste and a lack of milk, the lychee flavor was more of a sorbet than a gelato. It had a slight lychee flavor, which could have been stronger, but provided just enough sweetness, making for a light dessert after dinner. The mango gelato was much more creamy than the lychee one. The mango flavor tasted very artificial, and similar to the lychee, was not too strong.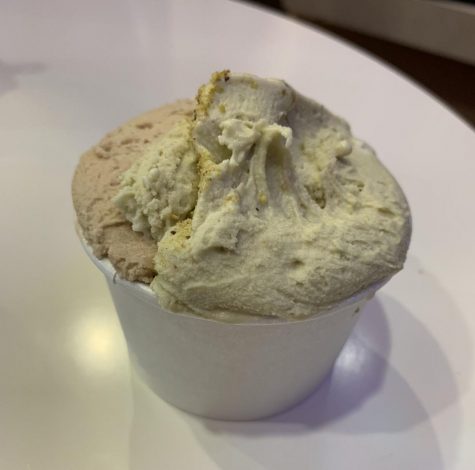 Small Cup (up to 2 flavors) – $4.00
Rating – Tiramisu (left) 7/10; Pistachio (right) 9.5/10
The tiramisu gelato had a very strong flavor. Tiramisu is usually layered with different textures to balance out the flavors, but since this was a gelato, the coffee tiramisu taste was more prominent and overwhelming. It also left a slightly odd, bitter aftertaste. The pistachio gelato was tasty. Unlike the tiramisu, the flavor was well-balanced, and the bits of pistachio at the top added a nice texture.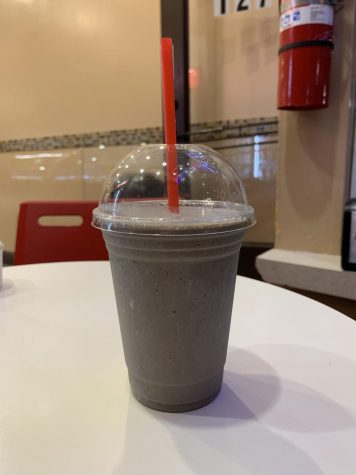 Small Cookies and Cream Milkshake – $5.50
Rating – 6.5/10
The cookies and cream milkshake, made out of cookies and cream gelato and milk, had a nice, chocolatey flavor that was not too rich and heavy. However, the texture was lacking. The milkshake was very watery, not creamy and thick like what one would expect in a milkshake.
Overall:
Price – $/$$$
Overall rating – 8/10
Gelateria Bella Roma has 31 flavors of gelato, with options of choosing more than one flavor depending on the cup size. Because of its location, the gelato shop is perfect to stop by for dessert after dinner in the restaurants nearby, such as Dishdash and Ramen Seas. Murphy Avenue is also decorated with fairy lights, making it a nice place to take a stroll while enjoying gelato. The shop also has both indoor and outdoor seating. Overall, Gelateria Bella Roma has great customer service, offering free samples so one can taste the different flavors, and is very affordable.