Model UN season picks up the pace
The club anticipates large and competitive upcoming tournaments
Competing for four days straight in a high-pressure environment like Washington DC. Contending for three days at Berkeley and feeling dog-tired afterward. Dealing with the logistics of running a tournament here at MVHS.
These are merely three of the myriad of apprehensive thoughts running through sophomore and training officer Nelson Mu's mind as he contemplates the large Model United Nations (UN) conferences that are rapidly approaching. The first of these — North American Invitational Model United Nations (NAIMUN) — is the largest and most competitive in the world, and is taking place in less than a month from Feb. 14-17. Although Mu is excited about the prospect of attending such a prestigious tournament, his nerves are definitely present as he prepares.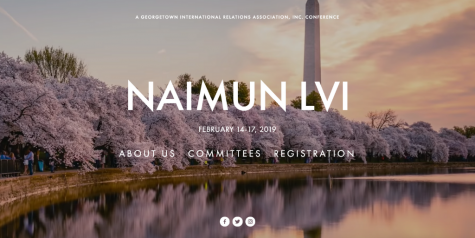 Going into a new committee called 'Crisis', Mu is busy learning and getting better at it since it is a bit different than his usual one. As far as general preparation, he works on researching and mentally gathering himself before going off into these competitions.
Additionally, Mu is in charge of the training for the second of these tournaments — Berkeley Model United Nations (BMUN) — which is the largest one on the West Coast. Last year, members had more free reign in terms of preparation, but this year there is a rigid structure. For example, they have to meet deadlines for researching and writing their speeches.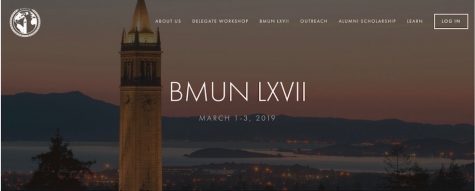 "In a way, I'm running BMUN training a lot more like classes here so they're more amply prepared," Mu said. "It's hard. It's a lot of work, but overall I think it's going to be worth it when we eventually go to the conferences."
Consequently, Mu holds mock conferences frequently, or fake Model UN committees. For sophomore Lakshmi Talapameni, these conferences are helpful because she can practice her speeches in front of familiar people. As a first year member, she anticipates the arrival of these larger tournaments eagerly.
BMUN and NAIMUN also hold appeal for returning members of the club, such as junior Arthur Ji. As a second year member, he hopes to use his experience to his advantage at these conferences. At the beginning of the year, the conferences usually cater to all levels, but as the year progresses, the competition becomes fiercer. Ji recalls his experience at BMUN last year, which had been his first highly competitive tournament. There, he began to realize how competitive MUN could be.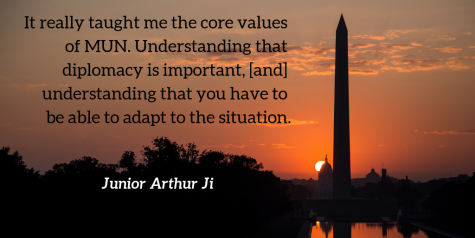 "It really awakened me to how stressful, we could say, or how competitive the nature of MUN is really at its national scale when you have so many good competitors," Ji said. "It really taught me the core values of MUN. Understanding that diplomacy is important, understanding that you have to be able to adapt to the situation, considering how quickly an advanced committee will move, or how active competitors are in committee, or how quick you need to understand what is going on and be able to react well."
With these tournaments quickly approaching, Talapameni also reflects on what MUN has taught her so far. The most remarkable aspect of this club to her is being able to represent countries that, before researching, she knows nearly nothing about.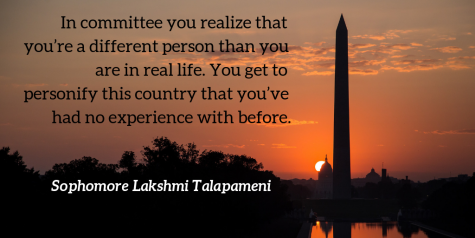 "[Through MUN] you get more comfortable just talking to strangers about policies that seem almost irrelevant to our lives," Talapameni said. "But, I feel like in committee you realize that you're a different person than you are in real life. You get to personify this country that you've had no experience with before, and every time you go to a different committee you become more and more involved with the country that you're representing."
About the Contributor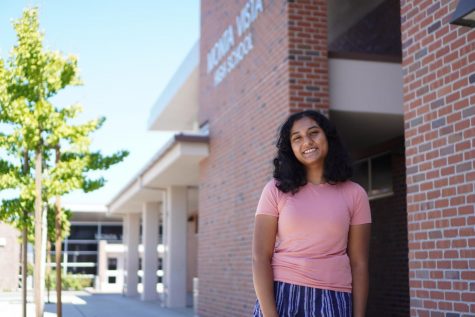 Oishee Misra, Editor-in-chief
Oishee is currently a senior and the co-editor-in-chief for El Estoque. She's an artist, and the walls of her room are plastered with artwork. She loves listening to music and obsessively creates Spotify playlists and plays the piano. She's also a total foodie (although her cooking attempts are usually disastrous). She loves reading the Opinion section of New York Times, and hopes to live in New York City and be an NYT columnist someday.