MVHS Future Business Leaders of America's kicks off Technology Program
On Jan.19, MVFBLA kicked off its technology program in collaboration with other technology clubs on campus such as Hacks and C++, to teach students how to code. Students gathered in the library at 10 a.m., where guest speaker and Apple software engineer Victor Augusteo taught students how to build a website. Sophomore Mark Solomonik, director of the partnership with business project, led the event and began by giving students a more in-depth explanation of the program.
"Every single one of you will choose one of more paths you can take, like iOS, web or visual design," Solomonik said. "C++, Web and App Development and Design It are among the clubs that will teach you these skills during lunch."
With extensive background in software engineering at various companies and as a current software engineer at Apple, Augusteo taught students how to build their own websites using HTML and CSS. Both beginners and students with prior experience followed along with his step-by-step tutorial. Freshman Nikhil Sathye chose to participate in this program because he felt that coding is an important skill to have, although he does not have experience yet.  
"No matter what profession I want to do when I grow up, I need some kind of coding," Sathye said. "This was a good introductory session to see what I'm capable of coding and what I can improve on in the future."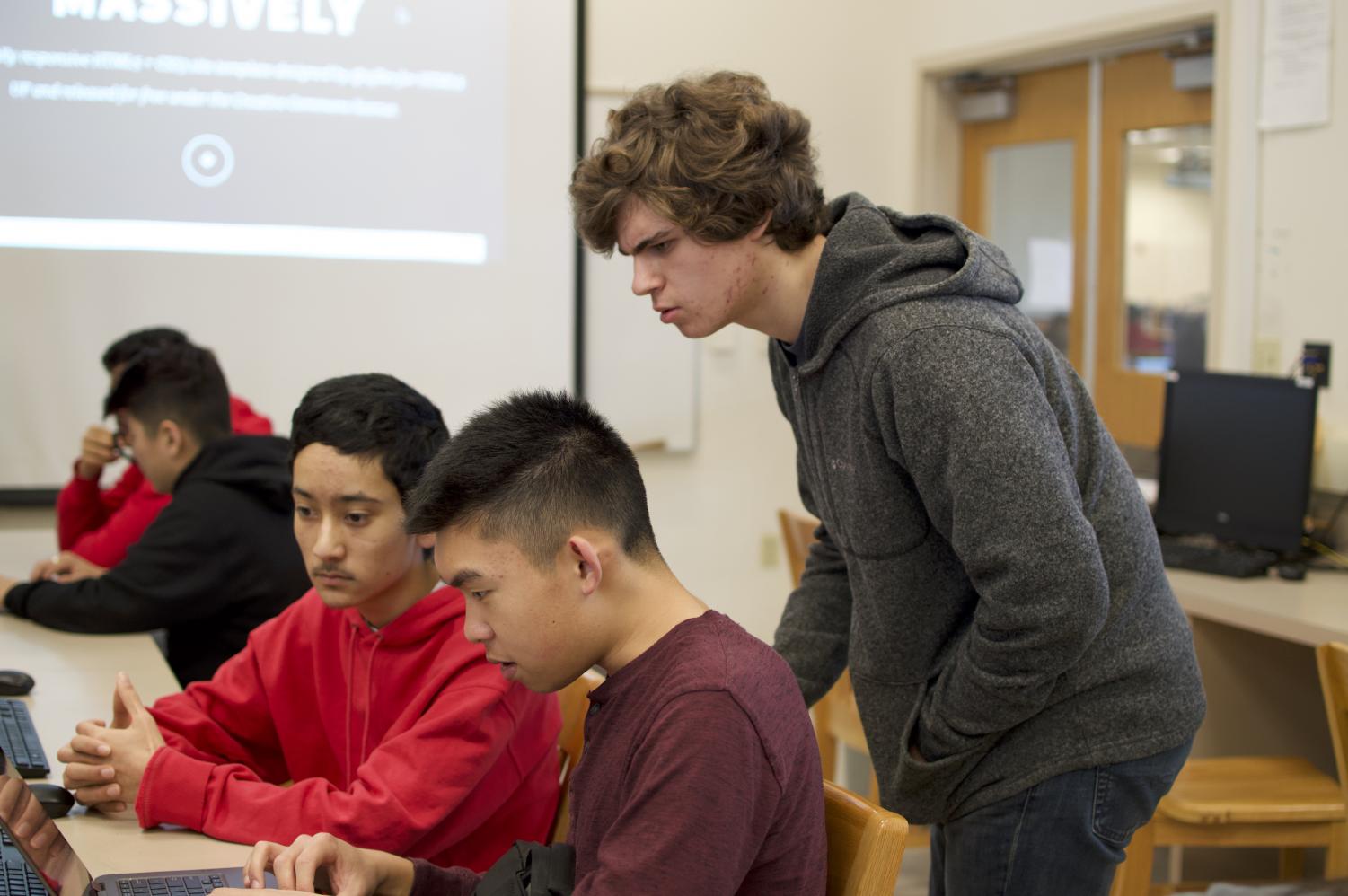 After Augusteo explained an aspect of building the website, such as adding a headline, the students either worked individually or in small groups to write their own code and create their websites. During work time, Augusteo and Solomonik walked around the room, assisting any students who needed help. Augusteo worked with each individual student to check their code and make sure that they were on track.
In addition to explaining the technical aspects of building websites, Augusteo maintained a light atmosphere by including jokes in his explanations. He reassured students that copying and pasting from Google is a perfectly acceptable thing to do.
"If you don't know it, Google it," Augusteo said. "Even engineers Google everything. Welcome to web development."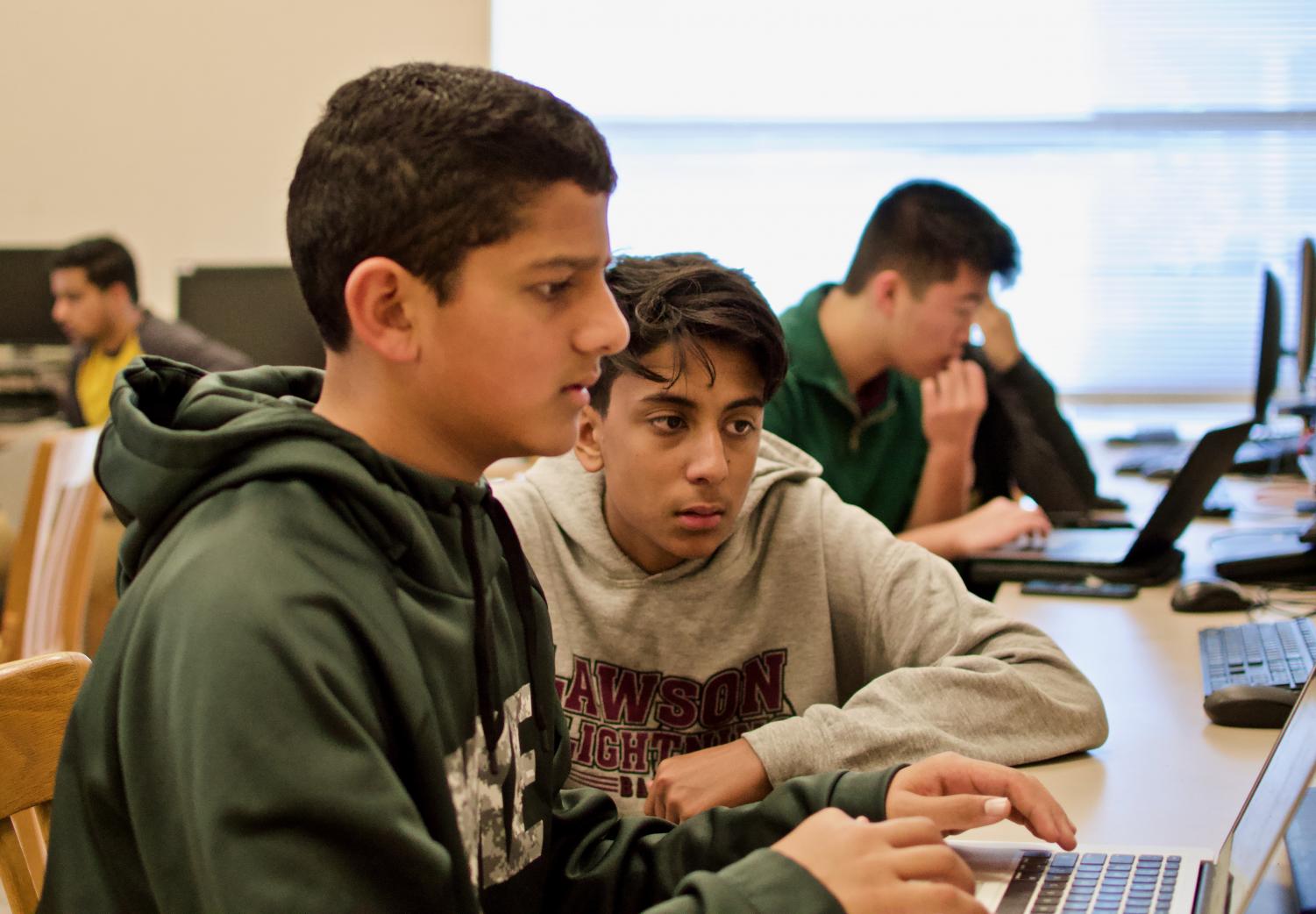 Throughout the program, the students continually added elements of the website one-by-one, from the title of the website to log-in forms. After building their basic websites, Augusteo concluded the session by sharing some of his favorite online resources with the students, including GitHub.
"My goal is not to teach you any specific technology but to allow you to explore on your own later," Augusteo said. "I don't want to overload you with too much information. I want [to get] you started on your road to start your own project."