Boys soccer: Team falls 3-0 to Lynbrook HS
Matadors suffer first league defeat of the year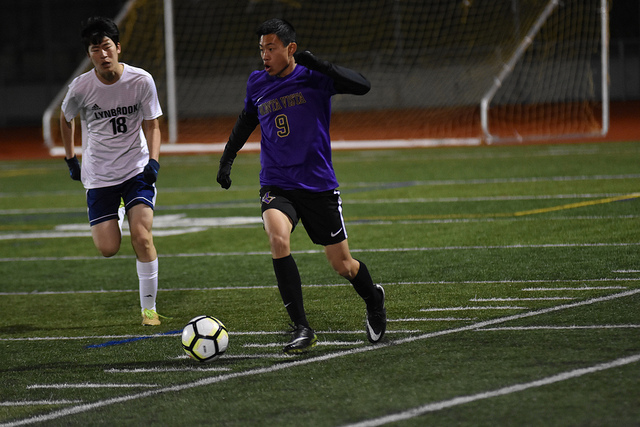 The team huddled along the benches as rain showered across the field, causing the thin material of the athletes' jerseys to stick to their backs. Parents sat in the stands, wrapped in blankets under umbrellas as they cheered when the teams took to the center if the field.
MVHS and Lynbrook HS boys soccer teams lined up in their highly anticipated first matchup of their season. LHS kicked off the ball, and made their way down the field quickly. Within seconds, a shot was attempted, resulting in a goal, giving LHS a score of 1-0.
After the early score by LHS, the game turned into a stalemate as the rain started to pour even harder. Both teams struggled to advance into the opposing half of the field throughout the first half, with only two more shots attempted by either side.
As the rain began to subside, both teams made a last push before going into halftime. A quick succession of passes by LHS made way for another easy goal. At the end of half, LHS possessed a 2-0 lead.
"The big problem in the first half was that we made a bunch of mistakes and we would just point our fingers at people," junior goalkeeper Brandon Guo said. "This is something we addressed going into the second half, taking a more team-based approach."
The rest of the game was much like the first; neither team saw consistent successes in getting across the field and nearer to their goal. The Matadors gained possession of the ball three minutes into the half, but was intercepted by the vikings, resulting in another late goal by LHS, which sent them off with a 3-0 victory.
"The biggest problem for us that game was the early goals and how generally inept we were going into the game," Guo said. "We need to improve on staying sharp right when the game starts, not waiting for a goal or two to happen before we recollect, and that's I think what's something we should address."
About the Writer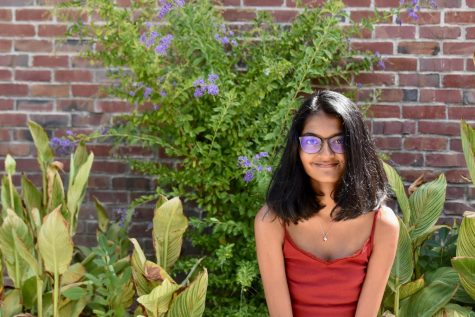 Sreya Kumar, Opinion Editor
Sreya Kumar is currently a third year staff writer and opinion editor. She was previously sports editor and enjoys traveling the world, watching choreography videos and taking photos.