MVHS basketball teams lose intense matchups against Lynbrook HS
Girls and boys basketball lose in first league games of the season
Girls Basketball
With two weeks of winter break to prepare for their matchup against Lynbrook HS on Jan. 4, the MVHS girls basketball team was confident that it would win against LHS after failing to do so in both of its matchups last season.The Matadors were also looking forward to getting their first win of the night, as both junior varsity teams lost earlier that day in the quad game series.
The game started with fast tempo, with many shots attempted by both teams early in the first quarter. The Matadors were left defenseless on some plays and were unable to score on the offensive side, which LHS took advantage of and eventually increased their lead to 11-5 nearing the end of the first quarter. Sophomore guard Kelli Kosakura explained that the Matadors were thrown off their game from the start because of LHS' immediate offensive success.
"We lacked in intensity," Kosakura said. "I think we were kind of discouraged because right from the get-go, they kind of punched us in the face."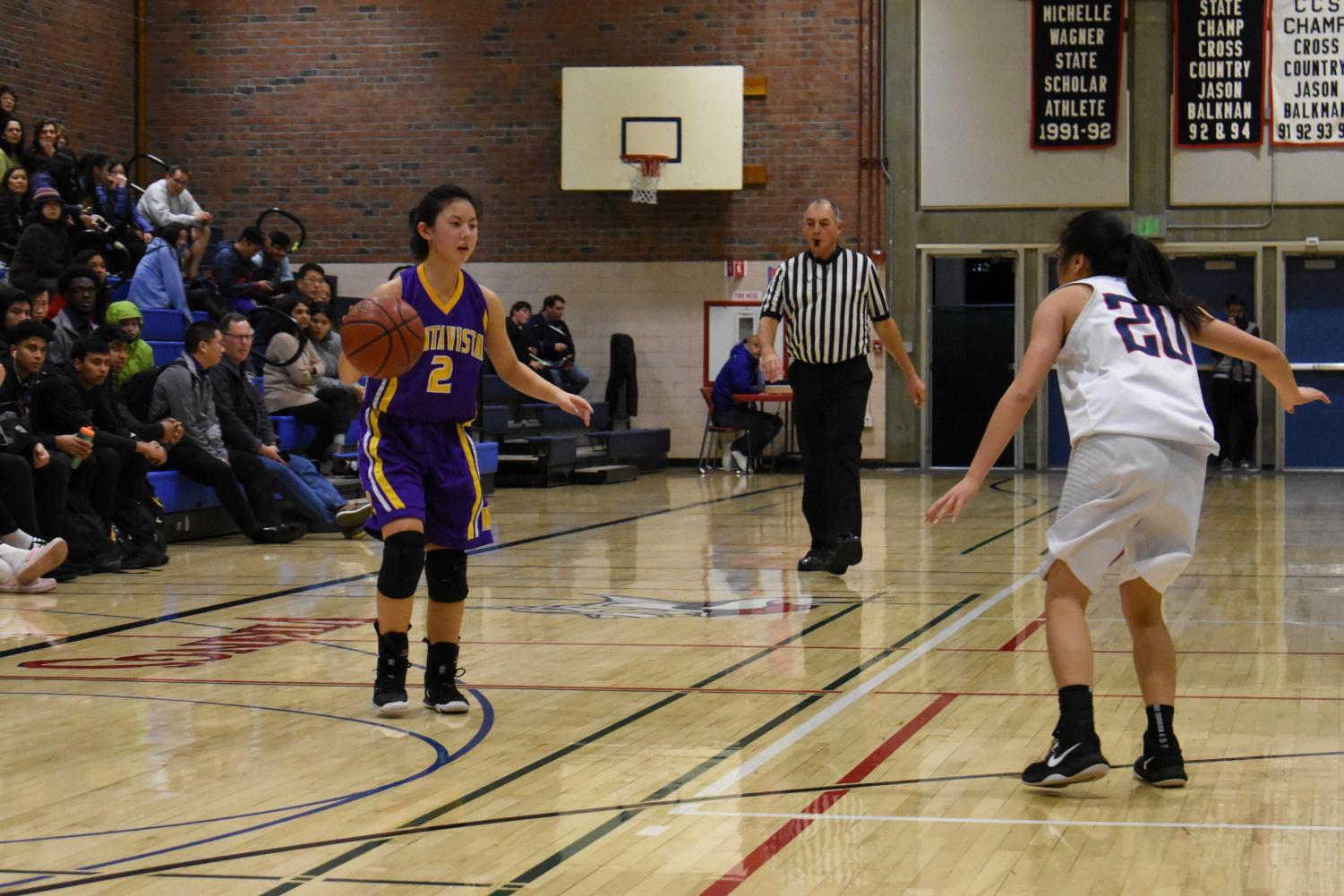 Although MVHS struggled inside the paint, the team managed to find limited success from the three point line, due to efforts from Kosakura, who scored two threes in the first quarter. LHS still maintained its lead and the opening quarter ended with a score of 16-8.
"Usually [my] coach always yells at me saying to shoot the ball more," Kosakura said. "I knew that since it was LHS, I needed to step it up and start shooting."
During the second quarter, MVHS held LHS to nine points in the quarter. However, this defensive burst was short lived as LHS scored 20 points in the third quarter.
"I think we could have done better on defense and boxing out," junior guard and captian Ashley Liu said. "But I think we did really well on offense because we were able to pass the ball around really fast and get open shots."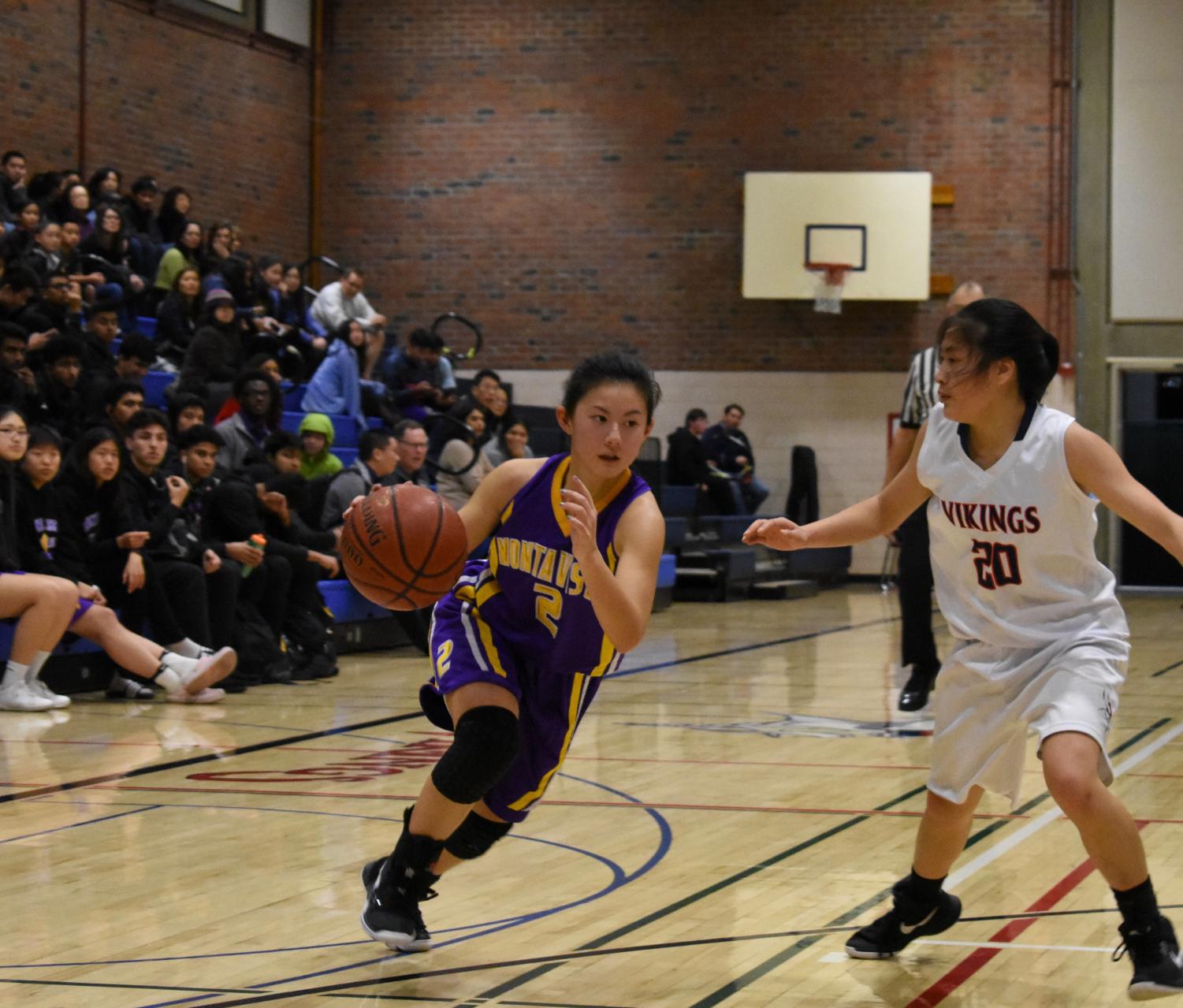 The Matadors were unable to pull off a comeback, ultimately losing 54-33. However, despite their disappointing loss, the Matadors are looking forward to their next matchup.
"We just need to bring up our intensity," Liu said. "Especially on defense, and not just rely on one or two players, but instead have everyone contribute."Kosakura explained that one thing the team needs to work on for future games is communication and confidence, which is something she felt that they lacked in this game. Liu stressed that in order to secure a win against LHS later this season, they needed to work better as a unit.
Boys Basketball
On Jan. 4, the MVHS boys varsity basketball team competed against the Lynbrook HS team. With Lynbrook coming in with a 0-12 record, the Matadors had confidence that they could secure their first league win of the season.
The game started with a lot of back and forth action, with many missed shots and each side within five points of the other through the first three quarters. However, MVHS faltered during the last quarter and lost by a score of 46-40.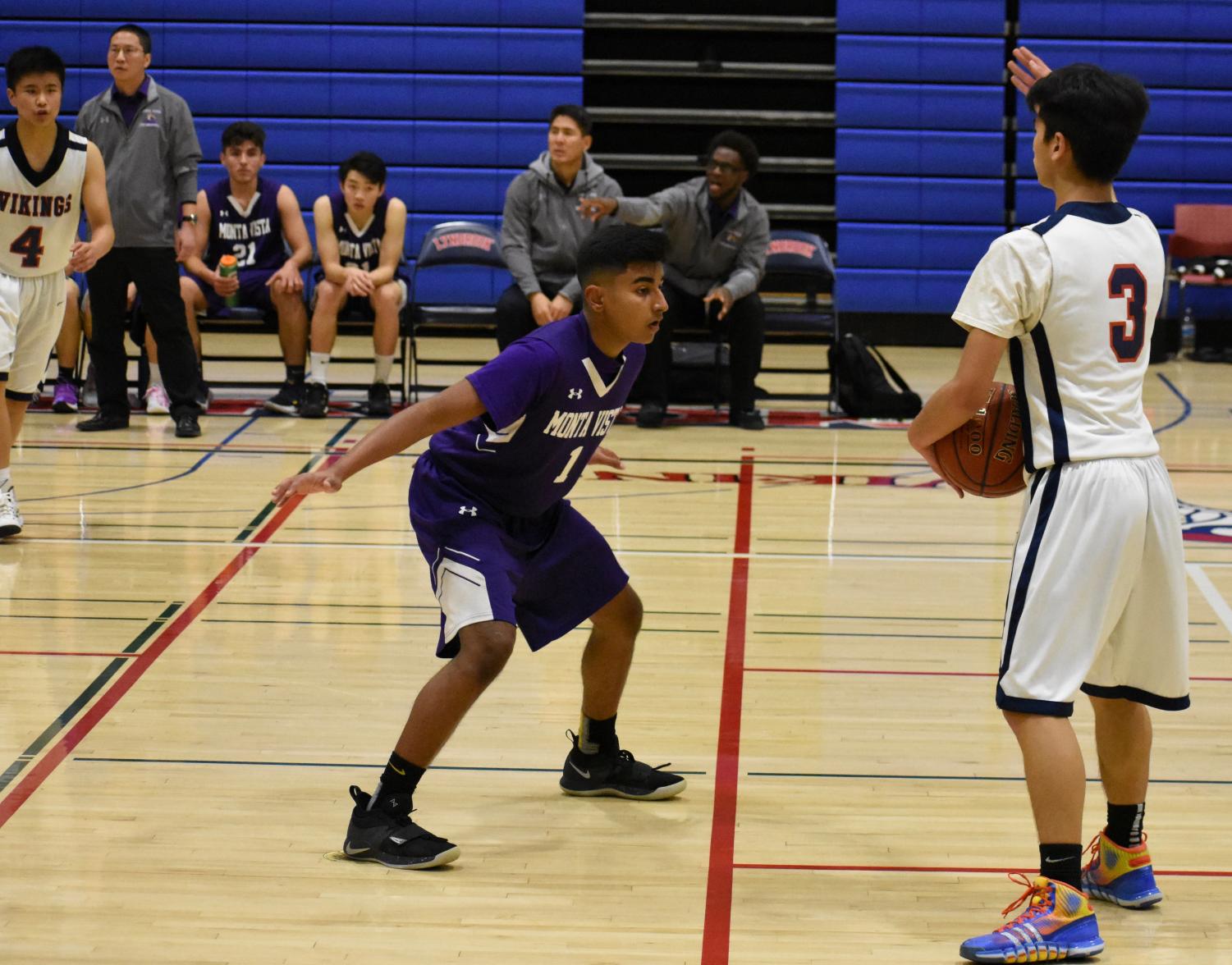 According to senior guard Rohan Inampudi, the overconfidence of the team created a huge problem in the team mindset. As a result, its expectation of coming away with a win was ultimately not met.
"We came out of the gates going strong," Inampudi said. "Clearly [we didn't get a win] and we have to change that mindset going into a game and not underestimate a team ever."
Although the first half was relatively even for both teams, LHS started to gain momentum throughout the course of the second half, eventually gaining a slight lead of 24-21. In addition, MVHS suffered a drawback during the second half after senior forward Sidd Rao was fouled and injured, unable to play for the remainder of the game.
According to Inampudi, the screen and roll strategy(where an offensive player screens a defender then drives and gets a pass from a teammate) used by LHS was a problem for MVHS since they were unable to guard that approach.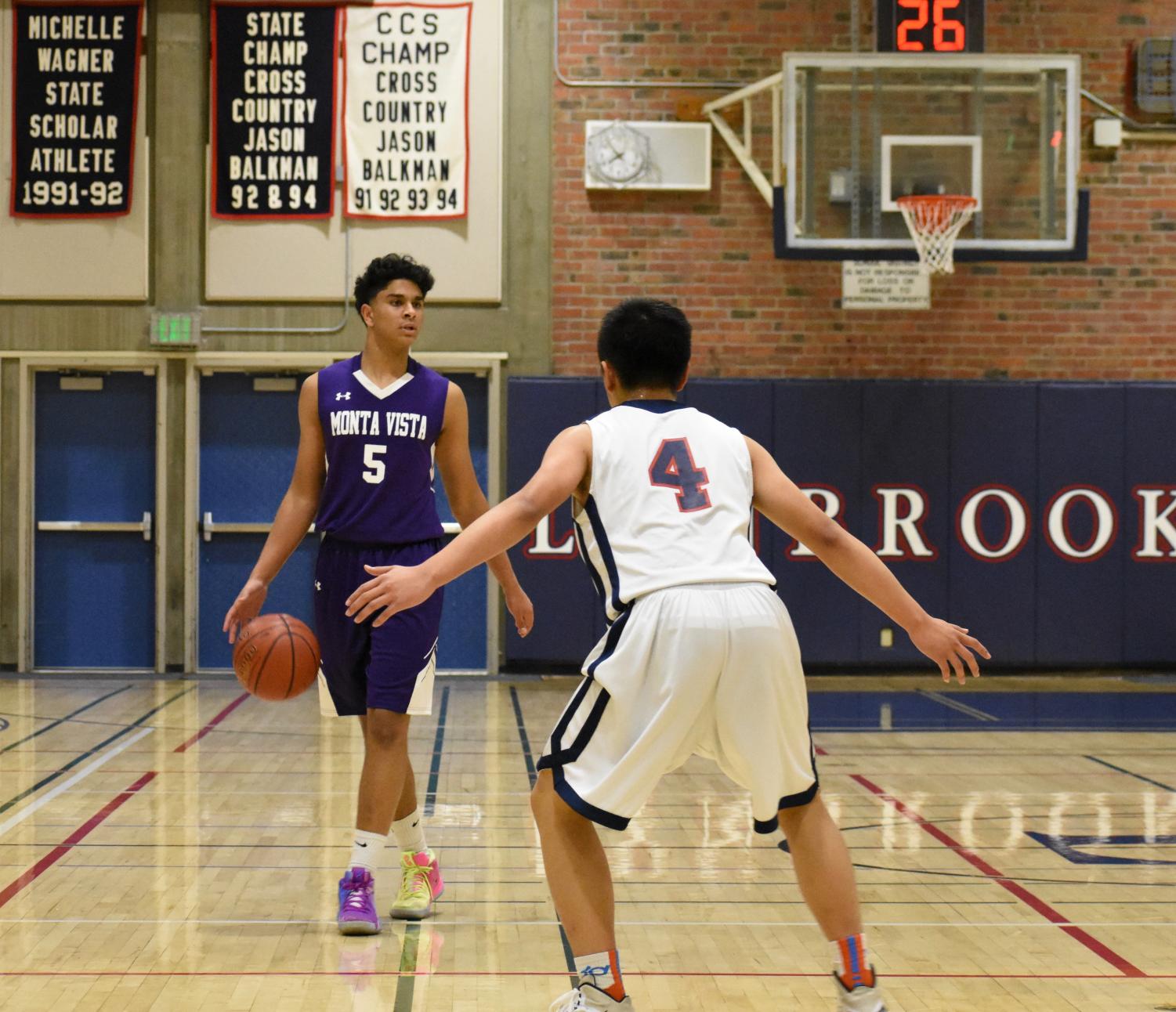 Even though the energy and level of intensity was initially high, Inampudi believed it died down as the game progressed. He believed the team faced the same problem and was evident in the last quarter when MVHS lost momentum and LHS started taking control."During timeouts, we were talking about how to defend that better," Inampudi said. "Our intensity was really low so our coach was trying to get us hyped."
Although the loss was unexpected and served as an overall disappointment, the team hopes to better its defensive play in the future by learning from mistakes.
"I think we just have to work on our pick and roll defense because that's all they did," Inampudi said. "Then we could win next time."
Additional reporting by Rana Aghababazadeh.