Boys Soccer: Team succumbs to Mountain View's strong defense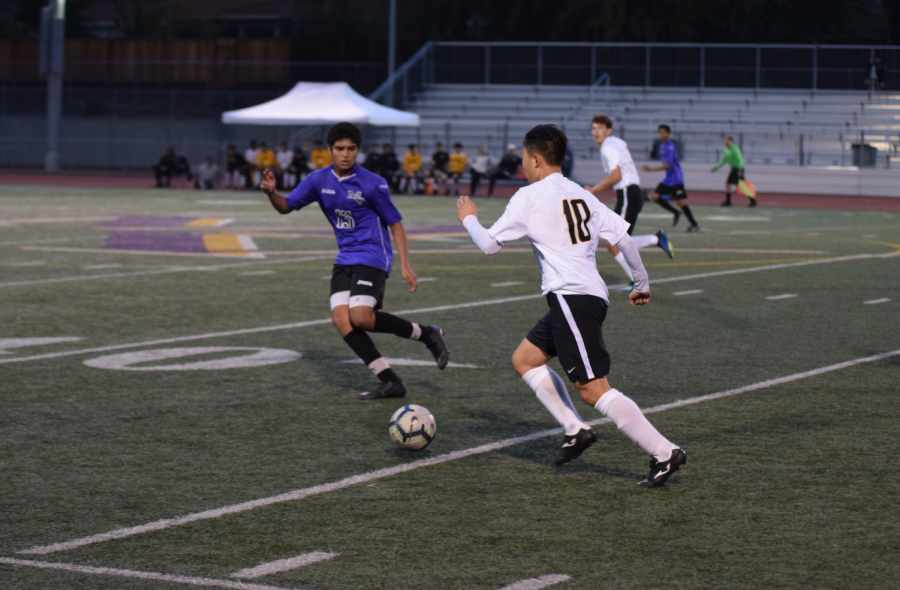 With overcast skies and light showers, the Matadors nervously prepared for their first game of the season on Tuesday, November 27. Despite having only two practices before the game, the team remained confident as they faced Mountain View HS on the field.
Tensions were high at kickoff, with the Spartans scoring just 20 seconds into the game. However, MVHS answered back quickly with senior Sean Crofut scoring five minutes later. The two teams remained tied until the 30 minute mark, when the MVHS defense suddenly collapsed, allowing the Spartans to score four goals in the span of 10 minutes.
Towards the end of the game, MVHS had one last chance to score as junior Ryan Burke dribbled down the left sideline and took a shot. He narrowly missed, as the ball went out of bounds inches from the post. The Matadors maintained their defense throughout the second half, despite forgoing a goal.
"We played much better in the first half, specifically within the first 15 minutes," Crofut said. "After that, they got their first two goals in, and I think a lot of the players gave up. We gave up a lot of goals. I think we started to blow up towards the end."
For players like junior Saketh Kesiraju, his primary focus was to play not just for himself but for the team. Kesiraju says they'll examine their mistakes and improve communication as the season progresses.
"[We're still working on] getting to know each other chemistry wise because we've only play with with each other [for] two practices," Kesiraju said. "Just getting to know each other, playing with each other, and everything will come by itself."
Looking back at their defeat, the team hopes for a brighter rest of the season, despite the rocky start. Crofut hopes that the team will become stronger as a unit when it comes to facing tougher competition..
"We need to work on keeping our heads up when [the other team] scores goals," Crofut said. "My personal goal is to play better than we did today and also make top three in our division. I think there's always a lot of potential."
Ultimately, for players like Kesiraju, they only have one thing in mind every time they take the field, and that is to win the game. He hopes this mentality will carry the team to many victories.
"I just want to play so that the team wins, nothing personally," Kesiraju said. "For me, I just want to play better, help the team win – that's about it."
About the Writers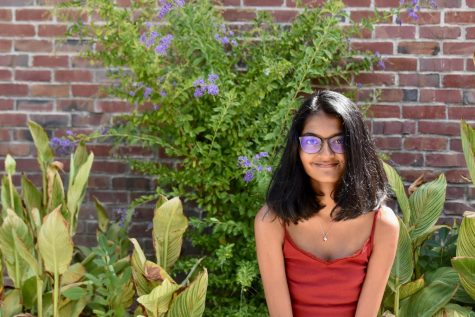 Sreya Kumar, Opinion Editor
Sreya Kumar is currently a third year staff writer and opinion editor. She was previously sports editor and enjoys traveling the world, watching choreography videos and taking photos.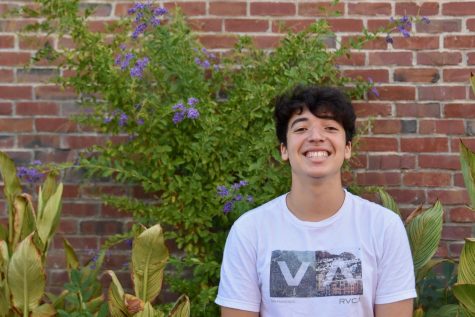 Kamyar Moradi, Staff Writer
Kamyar is currently a senior staff writer for El Estoque. In his free time he loves to spend time with his friends and family, talk about sports to whoever is willing to listen and enjoy music from the best rapper alive, Montana of 300.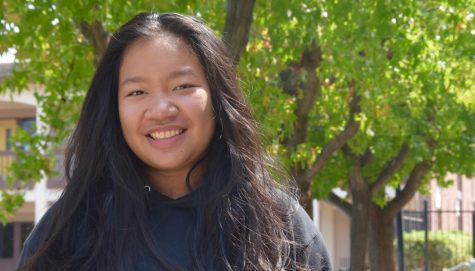 Chelsea Wong, Beats editor
Chelsea Wong is a currently a senior and a beats editor for El Estoque. She is a movie buff and would discuss about anything and anybody that is nominated for any year of the Oscars.