Dessert detectives: Bitter + Sweet
Reviewing popular menu items based on quality and taste
Twice a month, El Estoque takes on a new case at a bakery or café, trying to decipher the quality and cost of the most popular items. Continuing the alphabetical trend, we went to Bitter + Sweet, a modern café that serves drinks and desserts, and doubles as a quiet space for people to work.
Drinks & Desserts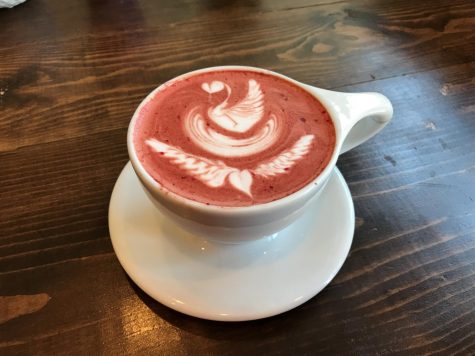 Red Velvet Latte – $5.50
Rating – 7.5/10
The steamed milk and espresso in the latte designed a smooth cream bird, slightly overpowering the red velvet flavor buried under the thick fluffy layer of delightful cream. The soft coffee bean of the espresso created a rich aftertaste that wasn't too strong. The sweet latte was balanced with traces of coffee that emerged through the drink once the cream melted in with the heat of the latte.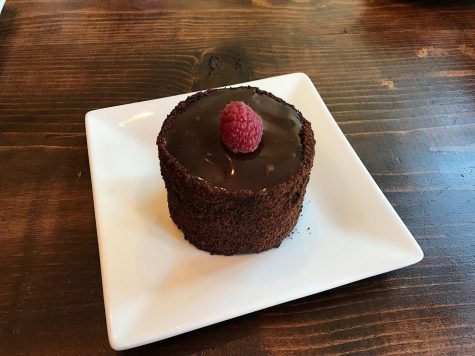 Truffle cake – $5.95
Rating – 8.5/10
This dense and moist truffle cake was the right amount of sweet. The ganache, a creamy chocolate filling within the cake, along with the chocolate syrup and raspberry topping it off, created a clean look inside and out. The alternating layers of cake and rich dark chocolate gave this dessert an interesting texture.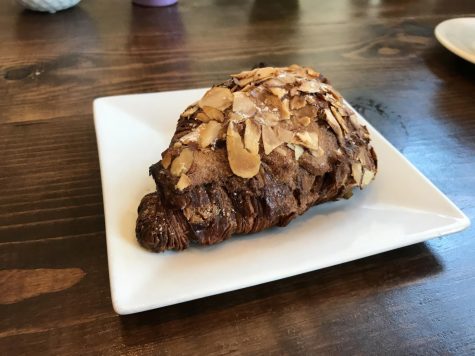 Almond Croissant – $5.00
Rating – 10/10
The outside of the croissant was appropriately flaky — although at first glance the ends looked slightly charred — there was no hint of over baking or burning in the flavor. The soft, buttery layers of pastry were filled with a sweet almond filling, which paired nicely with the roasted almond toppings.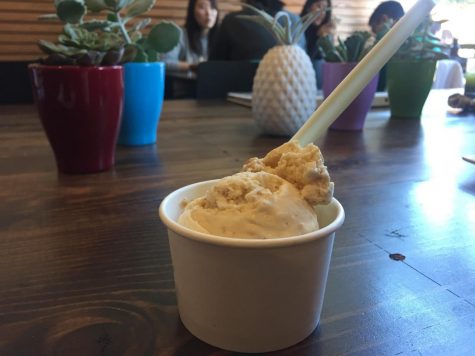 Secret Breakfast Ice Cream – $4.50
Rating – 6/10
This bourbon-flavored ice cream was creamy and smooth, with cereal bits providing a nice crunch throughout. With a mysterious name and no description on the menu, the flavor was surprising and unique, resembling a sweet, slightly alcoholic banana flavor. After a few spoonfuls, however, the strong flavor became overwhelming and too sweet.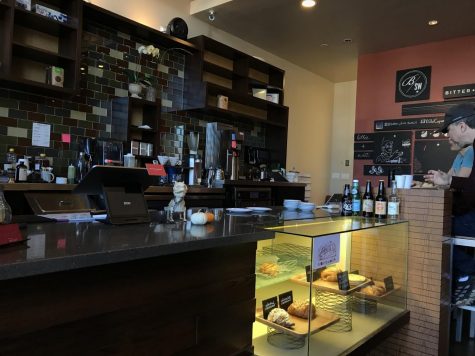 OVERALL:
Price: $$/$$$
Overall rating: 8.5/10
Bitter + Sweet has a calm and quiet atmosphere, with lots of wood furniture and succulents in cheerfully colored pots that help create a perfect little cafe for studying, meeting up with friends and enjoying some sweet treats and drinks. Each item showcased unique flavors and textures, were reasonably priced and presented beautifully. Located right across from the Cupertino Library, the cafe is a good place to take a break after long hours of studying.