Table Tennis Club season is underway
Officers seek to generate interest and gain membership
While MVHS students were having lunch on Thursday, Oct. 4, a series of pings and pongs could be heard behind the B building. MVHS Table Tennis Club was holding its first meeting of the year. Since only four people were present at the first meeting, the club hopes to attract new members, most notably freshmen, to the club.
Whether at open gyms or on the outdoor courts, it's easy to find a place to play sports like badminton or basketball. The Table Tennis Club is unique in the sense that it is the only opportunity for students on campus to play table tennis.
"Since MVHS doesn't really have a table tennis team, it's different from other sports," Palekar said."
Palekar believes that a competitive spirit can come after they gain more members, but until this happens, the focus is solely on enjoyment.
"We are trying to get more inclusive and get more people involved with the club, and then, from then on, we might get more competitive," Palekar said.
Member and senior Sam Yang, who attends Table Tennis Club meetings when he can, is particularly excited to show his skills at these meetings.
"I love table tennis and am very skilled, perhaps more so than the other members," Yang said.
Palekar plans to gain more members who hopefully have the same disposition as Yang by hosting welcome tournaments.
"[We plan on] holding a couple of competitions so that once more people get involved, we might even get a new table, and we can just get a bunch of people come during lunch and play," Palekar said. "They can just come play each other and have fun, maybe like a round-robin, or a bracket tournament, just to have fun, might not get too competitive, just to host more people."
Additionally, Co-President and senior Andrew Wu is excited to get new equipment for the upcoming year.
"We have plans to talk to the PE teachers about possibly using the existing tables in the field house, as well as buying a few more tables with club funds," Wu said.
They plan to continue holding meetings at lunch every other Thursday behind the B building.
About the Writers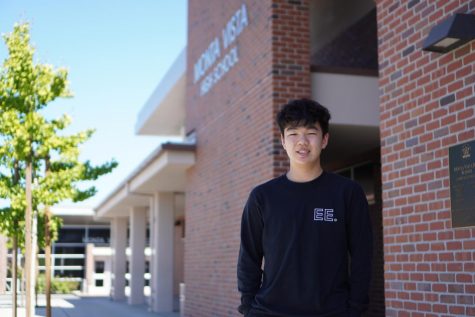 Collin Qian, Staff Writer
Hi! My name is Collin Qian and I am a third year staff member of El Estoque. In my free time, I enjoy relieving stress with video games, usually first person shooters, and I also enjoy hanging out with friends, whether that be virtually or in person.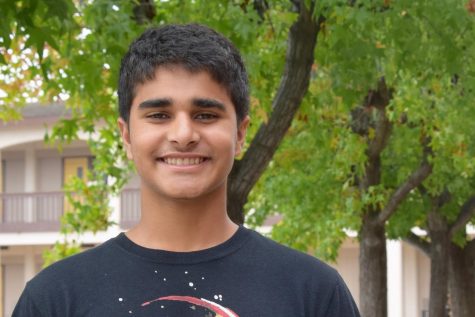 Keshav Taneja, Staff Writer
Keshav is currently a junior and a first year staff writer for El Estoque. He enjoys playing piano, watching sports and hanging out with friends.