Girls Volleyball: Senior night performance falls short as Matadors lose 3-1
Middle blockers shine despite senior night loss vs. Los Gatos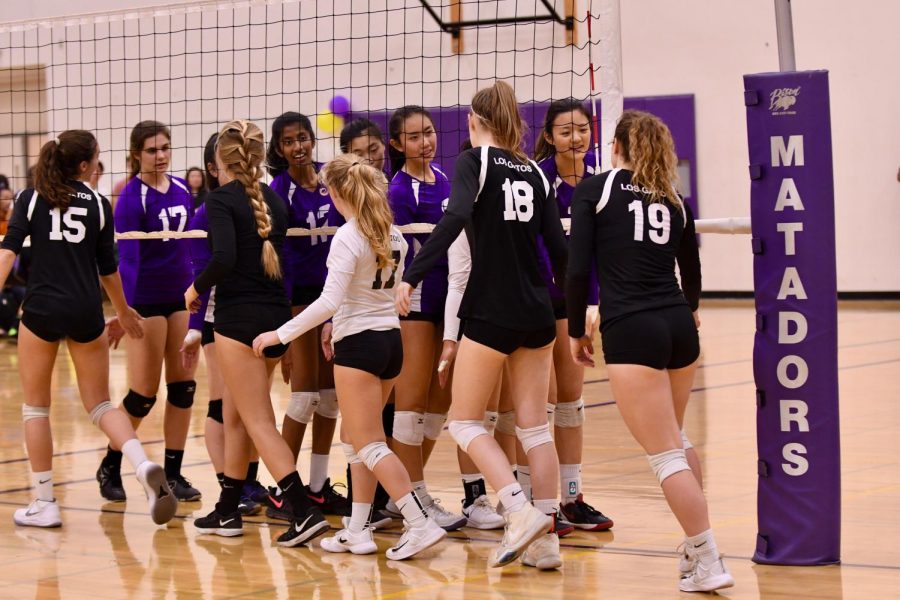 Tears. That's how the night began for the Matadors, as numerous players grew emotional during the senior night ceremony. Teammates spoke about the impact seniors had on their life both on and off the court, honoring the seven seniors after their last season of high school volleyball. Following the tribute to the seniors, the team took the court for its last home game of the regular season.
In a 3-1 loss to Los Gatos HS, MVHS' middle blockers played a large role compared to previous games in the season. Led by senior Phoebe Li, the middle blockers excelled, driving down several kills. Li came up big for the Matadors on both sides of the ball — she found holes in the opposing blocks on offense and put up large blocks on the defense.
"I've always played middle," Li said. "It's a really tough position in that it requires a perfect set, but I think our team did pretty well. There were a few kinks in passing and setting, but it worked out for the better."
Li and junior Anusha Pothineni both provided heavy hits and blocks for the Matadors. Defensively, senior Emerald Lam stepped in as libero. Normally a setter, Lam filled in for the team's injured libero, senior Tung Lin.
"I've played libero earlier in the season," Lam said. "[But] I've never really gotten training [in] back row."
While the offensive game for the Matadors excelled, they struggled with receiving serves and playing defense.  Early in the first set, LGHS continued to put MVHS under pressure with difficult serves, a situation that persisted for the rest of the game. Coach Colin Anderson notes the struggles that the Matadors experienced early in the game and attributes some of it to the fact that it was senior night.
"Senior night's always an emotional night," Anderson said. "It's hard to play. It's hard to be focused — there's so many distractions. There were a few moments where I saw we got a little tense and a little tight."
Yet the atmosphere by the Matadors bench never changed — constantly cheering and supporting their team throughout. Each time MVHS was forced to call a timeout because they were trailing, the players returned to the court with a newfound energy. Li explains what was said in the huddles for MVHS and how it motivated the players to stay in the game.  
"We get back really quickly," Li said. "We get back in the circle, we tell jokes to ourselves. [Lam] has this thing where she'd say 'Stick it up the bootyhole.' It always gets us laughing and helps us."
Despite the loss, the girls volleyball senior night was dedicated and heartfelt. Li felt this atmosphere the second she walked into the gym, explaining that it motivated her throughout the game.
"Senior night was really fun. Walking in here, seeing all the banners, it made me happy and filled me during the game," Li said.
Li explains that when she first joined the team years ago, she was shy and timid, but she slowly grew more comfortable and has stepped up into a leadership position. For this reason, senior night was impactful to her, because it was a reflection of her years playing high school volleyball. Lam said she was also emotional throughout the night, attributing these feelings to her bond with her teammates.
"I've been on the team for three years," Lam said. "We're all a family and we support each other [and] we tried to go out with a bang. It's our senior night."
Check out the photos and quotes below for a summary of the Matadors' senior night on Oct. 23.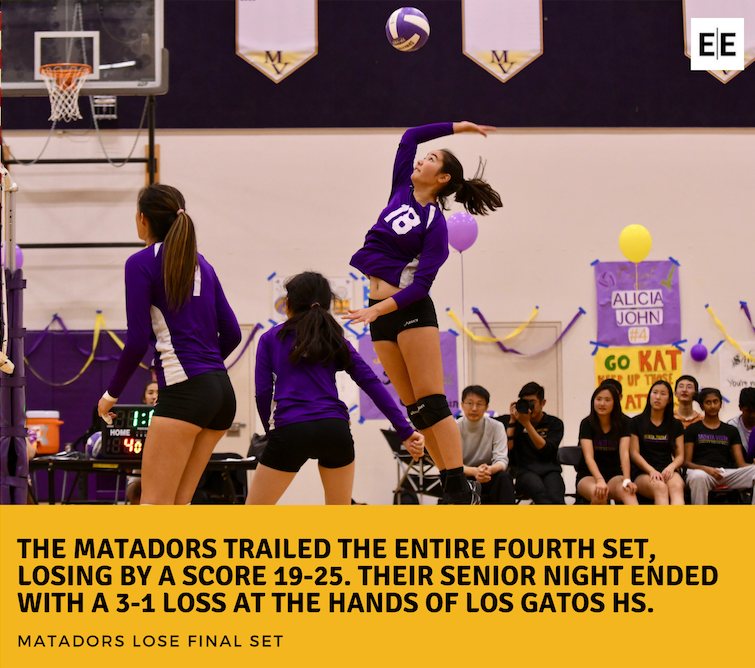 Photos and graphics by Roshan Fernandez. 
About the Writers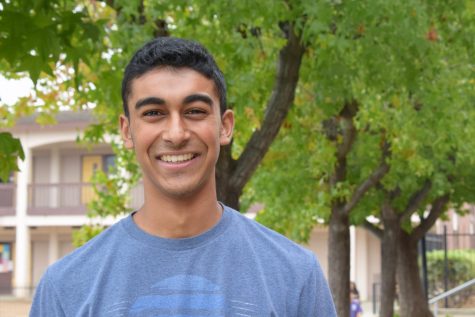 Roshan Fernandez, Co-Editor-In-Chief
Roshan is a senior and co-editor-in-chief for his school's publication El Estoque. He enjoys writing, reporting, interviewing and photography. He was previously a sports editor and a visuals editor in his junior and sophomore years respectively. When he is not writing for El Estoque, he can be found playing soccer or spending time with friends.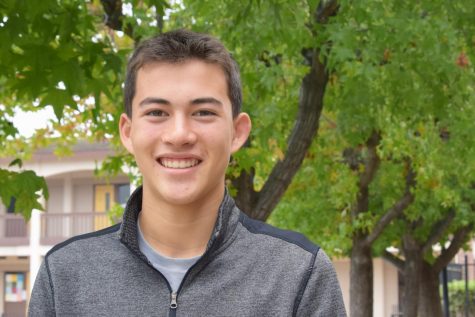 Brandon Ng, Staff Writer
Brandon Ng is a sophomore and is in his first year on the El Estoque Staff.  While not in the middle of reporting, he spends his time playing for Mountain View Volleyball Club, traveling up and down California for matches.