Chinese Honor Society members envision the purpose the club serves
Members of the officer team share their experiences and insight within the club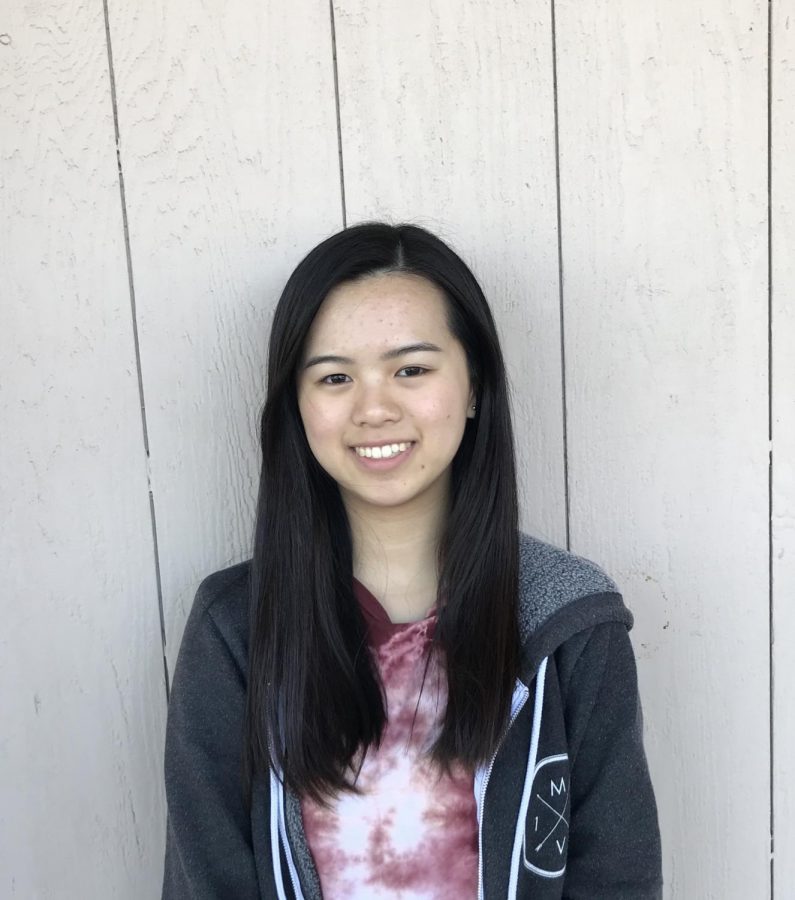 Chinese Honor Society is a club that offers members a thorough engagement in Chinese culture through a promotion of "academically spaced" activities – tutorial shifts and national induction. According to senior and president Dorothy Chou, Chinese Honor Society aims to "expand the Chinese community in Monta Vista," giving people opportunities to connect with Chinese culture. Additionally, Chou explains that some long-term goals of the club include connecting with other schools in the FUHSD and their respective Chinese Honor Societies.
As the registered chapter of Chinese National Honor Society, the club presents a induction service held at the national level. Once inducted, members receive a certificate and have their name entered and listed. A prime distinction from Chinese Club that makes Chinese Honor Society distinctive is that this induction process can go on a member's resume and graduation forms.
One of the primary activities held by the club are tutorial shifts that offer members a chance to teach other students Chinese and form connections with MVHS Chinese teachers. Members can come in during a tutorial to answer questions and assist lower level Chinese students.
Read on to see how being a part of Chinese Honor Society has helped each respective officer grow as a person.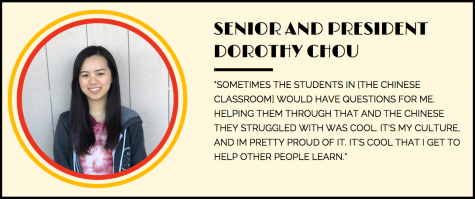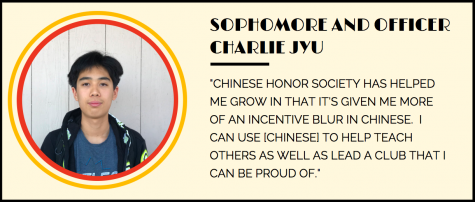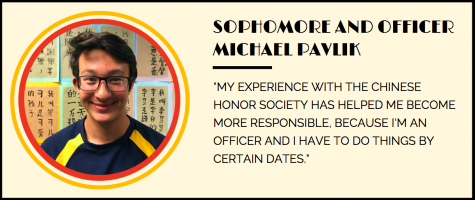 Infographics by Annie Zhang
About the Writer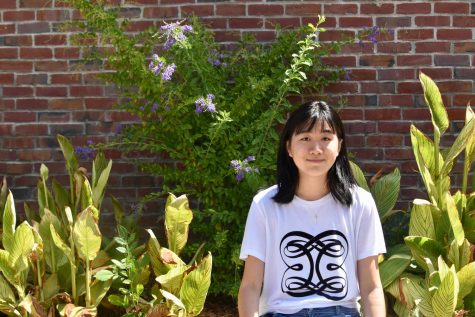 Annie Zhang, Beats Editor
Annie Zhang is currently a junior, second-year staff member and a Beats editor for El Estoque's print platform. She is an avid fan of Asian culture and can oftentimes be seen wearing apparel branded with Asian characters and artwork. In her free time, she enjoys spending quality time with her younger brother, watching sunsets and listening to R&B music.