For the love of cats: Junior Audrey Cui explains how she made and sells her cat calendar
Junior Audrey Cui explains her process and motivation in making a cat calendar.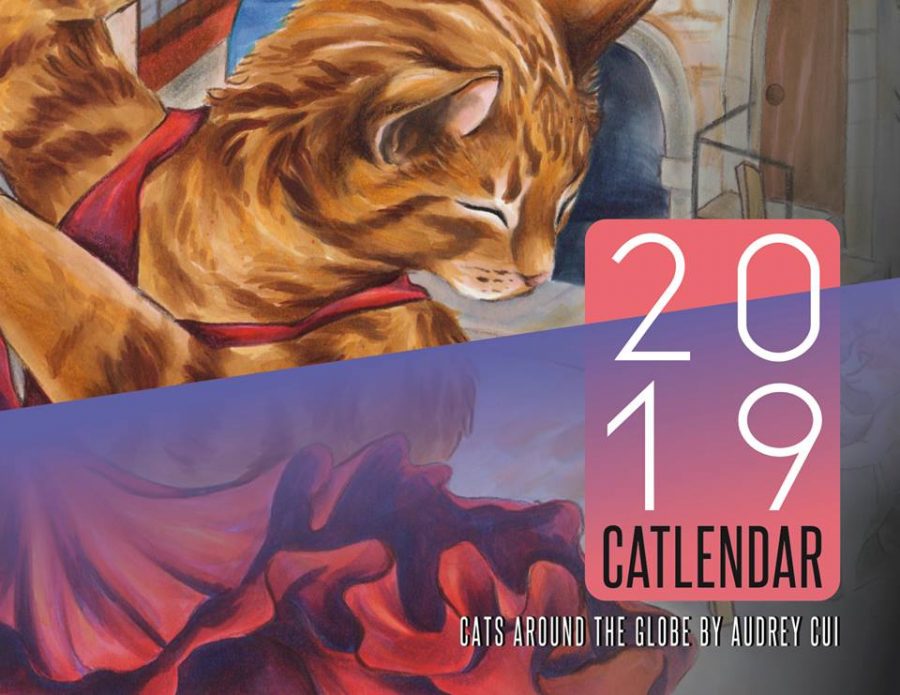 Junior Audrey Cui has come a long way from doodling on walls as a child. She has just finished her two to three year ongoing project, a catlendar (cat calendar). Cui drew a unique cat image for every month, using Copic pens (alcohol-based markers) and coloring pencils. The cat-themed calendar originated from Audrey's strong adoration for the felines and a picture book, "Diary of a Victorian Cat" by Susan Herbert.
"I was inspired by this picture book of cats dressed up as figures from the Victorian age and they were kind of humanized," Cui said. "They were depicted … like doing human stuff like baking casseroles and swinging on swings in the park and drinking tea. I just thought that was really interesting and whimsical and I wanted to do something similar but with cats from a variety of historical time periods and places around the world."
Cui used the catlendar not only to profess her love of cats but also to display her art. Cui chose to make a calendar due to its overall utility and large area for her artwork. Throughout the process, however, Cui faced a few roadblocks.
"The first one I drew, I was just never satisfied with it, so I redrew it two times, actually," Cui said. "It didn't even make it to the final count because I didn't like it, but then towards the end, I was able to just [have an idea and], I drew it out, I was happy with it and I went with it."
Although she encountered obstacles along the way, Cui had support from her family and friends, juniors Veronica Hui, Grace Huang and Deelia Wang. For example, Hui helps advertise Cui's catlendar. Although Hui does not use social media to advertise, she talks to her friends about the calendar and anyone she thinks might be interested in purchasing it.
"I'm really happy for her that she's able to do this," Hui said. "I know she put a lot of hard work into it. So I hope this is something that she'll always remember doing during high school."
The catlendar isn't Cui's only product, as she's made a comic book, "Mango the Cat" starring her own cat Mango. Huang recently bought the catlendar and has had the comic book for a while. As a fellow artist, Huang can tell the amount of dedication and time that went into making the calendar.
"I feel like I'm too scared to use it cause it's so nice," Huang said. "There's plenty of white space [on the calendar] to work on. When I first heard about it, I was really shocked and really emotional, 'cause it's beautiful. Like, there's layers, there's focus, there's cross-culture references and [it's a] really encapsulating view of cats."
Huang's favorite illustrations in the catlendar are the April and March illustrations. The March illustration depicts a cat in a Japanese-esque setting wielding a sword, and the April illustration depicts a cat in a Peruvian setting carrying smaller cats on its back. Huang's love for this artwork stems from her own personal interest in Japanese culture.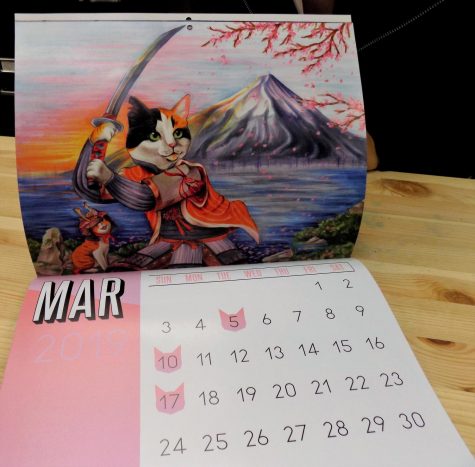 For Huang, this catlendar is a representation of Cui's loves in life.
"You can ask everyone around her, like we know she has like a passion for cats and she loves art," Huang said. "So everything this is, it's all her love and it's really cute."
Cui's friends share a mutual love of cats, including Wang who received a catlendar for her birthday. Wang, among Cui's other friends, believes the theme chosen for the calendar was very befitting for Cui, especially with Cui's past works involving different iterations of cats.
"All her doodles are cats, [and] she likes drawing cats over people," Wang said. "I don't know if it's because I've been around Audrey for a long time, but I also really love cats."
Although Wang can't choose a favorite illustration, she can tell the effort that went into it.
"It does give you inspiration because [it looks like] Audrey took a really long time on this cat calendar," Wang said. "She put a lot of effort in it. So that's really something I look up to."
About the Writer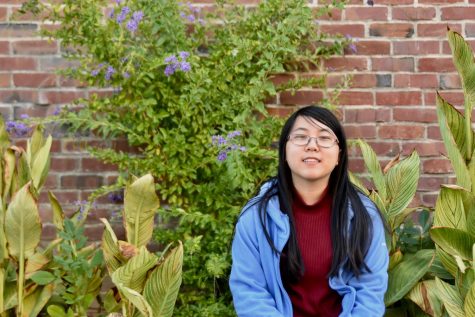 Sarah Young, Graphics Editor
Senior Sarah Young is currently a Graphics editor for El Estoque. In her free time, Sarah likes to draw, read and take walks in the park. She is currently really into pointillism and marshlands.