Kennedy Middle School's 2018 Fall Festival
MVHS and KMS students express enthusiasm and pride for the traditional event.
Kennedy Middle School (KMS) principal Steven Hamm looks fondly at the animated crowd of people with a smile on his face, stopping once in a while to talk to staff members or students at the school's Fall Festival. According to Hamm, it's great to see all the KMS and MVHS students attend the festival. He takes pride in how much the event has grown over the past years and says the effort has paid off.
"It's taken months of getting everything ready logistically with the food, getting the screen and deciding what movie, so it's been a rough process but it's been a labor of love," Hamm said.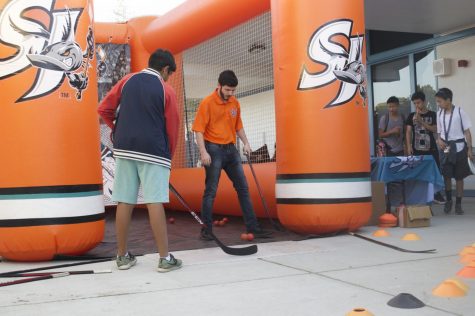 Approximately 600 students attended the KMS Fall Festival on Sept. 28 from five to nine p.m. The middle school holds this event every year to help students de-stress from their normal academic life.
Every year, KMS shows a different movie on the field where families and friends set up blankets and chairs to watch. This year, the school displayed "Coco," which KMS eighth grader Cierra Owings looked forward to the most.
"I think [the best part of the festival] has to be the movie because it's fun to watch your favorite movie and if you haven't watched it before, it's a great experience with your friends," Owings said.
Other activities included chess, ping pong, food trucks, photo booths, face painting, orchestra performances and a mini hockey game hosted by the San Jose Barracudas. KMS eighth grader Jonas Rindegard enjoys this variety of options.
"I like all the little attractions going on like the Robotics Team, the Connect Four, the chess and the food," Rindegard said.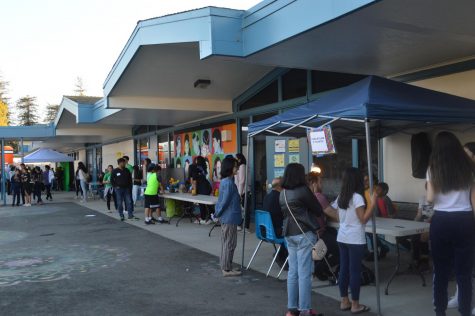 The food draws others, including MVHS junior Trudie Ngo who admitted her reason for attending the event was the free samosas.
Several other MVHS students attended the festival as volunteers for organizations such as Leo Club, Key Club and the California Scholarship Federation. They are the ones who hosted the several attractions that Rindegard mentioned earlier.
Aside from volunteering, Owings feels as if the festival serves as a great opportunity to have fun and socialize with friends and old teachers, with just one suggestion for improvement.
"I feel like [the festival] should have some of MVHS' performances from cheerleading just to get all their sports out there and for us eighth graders to understand what's going to happen in freshman year," Owings said.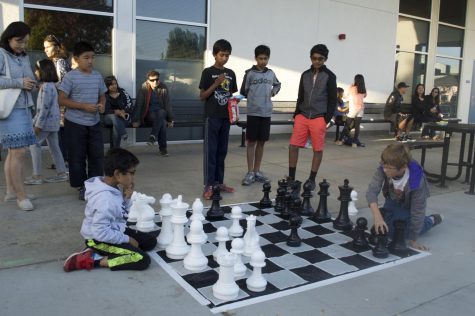 Hamm has a similar view for the festival's near future, planning to incorporate more activities for the years to come.
"I'm hopeful that [the festival] gets even bigger and better next year," Hamm said. "And that students that are now at MVHS will come back and hang out."