CSF Murdock Portal Movie Night
CSF members look forward to a new year of volunteering during one of first events of the year
For senior Varuna Ravi, there is no better way to start the school year than with a California Scholarship Federation (CSF) volunteering event. On Sept. 15, several CSF members, including Ravi, helped prepare for an annual movie night at Murdock Portal Elementary School. Ravi has a unique bond with Portal: her mother taught at the school a few years ago, and she spent years around the campus growing up.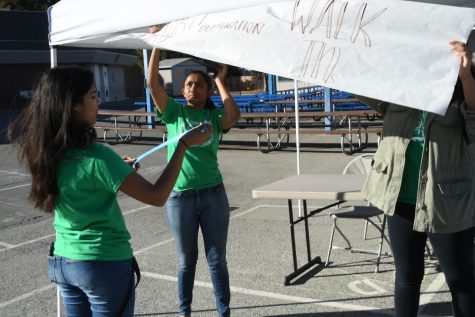 Now, the parents of students attending the school seek to further the movie night tradition. Tony Cheng, one of the parents in charge, discusses the impact of the event on the community around him.
"I'm just helping to coordinate it, and all the parents here have been in the planning committee for the movie night," Cheng said. "It's just a really good community-building experience, getting all the kids out here to play with their friends together."
Junior Shwetha Patil is also volunteering with CSF at Murdock Portal's movie night for her first event of the year; she chose the event based on its connection to the community around her.
"I just thought this event was interesting and fun," Patil said. "I actually really like volunteering at schools, family nights, movie nights or even just setting up for Fall Fest. I really like doing those kinds of activities."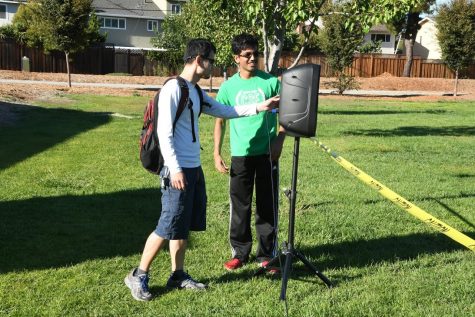 During the event, CSF volunteers made signs for the sign-in booth and food sales, stocked tables, and helped set up the movie screen. With the amount of preparation required for these events, Cheng is grateful for the help of volunteering clubs like CSF."It's so much help," Cheng said. "I can't even say how much harder it would be to throw on with only parents and without any high school students. We wouldn't be able to do as many events without the high school volunteers."
From a different angle, many CSF members find the volunteering experience to be rewarding. Patil says she's glad she has the opportunity to dedicate her time to helping others.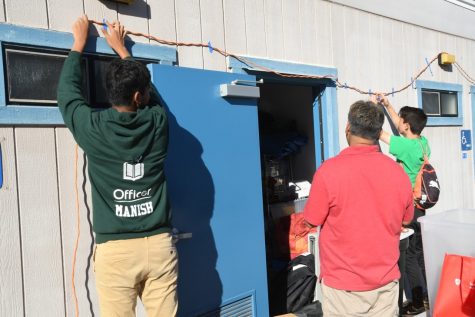 "I just really like volunteering because it gives me something to do with my time and it makes me feel productive," Patil said. "I feel like I'm just doing something good for the community rather than just sitting at home doing nothing."
The passion the volunteers have for what they do is one of the reasons why CSF President and senior Darren Yang is proud of the club. He notes that CSF continuously boasts about 150 active members, higher than most other clubs, and attributes that to the love members like Patil have for volunteering.
"Volunteers come back year after year to just keep on volunteering and I think that's one of the great parts of CSF," Yang said. "We have a lot of people who are super dedicated to the club and giving back to their community and that's what I like most."