Día de la Independencia Mexicana
A deeper look at how the Spanish department brought Mexican culture to MVHS
MVHS students taking Spanish courses and others who were interested in observing during lunch came together on Friday, Sept. 14 to celebrate Mexican Independence Day through dance, song and food.
Selected students from Spanish classes gather on the stairs to lead the 'El Grito De Dolores,' a speech recited by the President on Mexico's Independence Day.
Mexico's national anthem plays as students listen and wave their handmade flags.
The Mexican folklore dance group Ensamble Folclórico Colibrí performs.
Members of Ensamble Folclórico Colibrí and students practice traditional Mexican dance choreography.
Students walk in a circle, waving flags and scarfs.
Volunteers join inner circle to dance.
After dancing, students eat tortilla chips, enchiladas and conchas.
About the Writer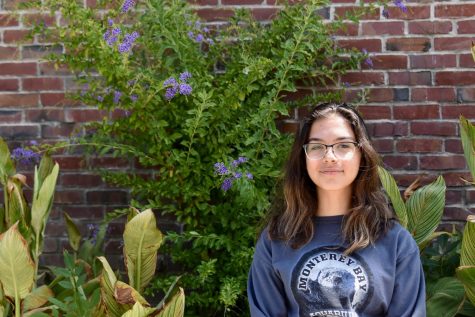 Ayah Ali-Ahmad,
Ayah Ali-Ahmad a junior and Co-Editor-in-Chief. Outside of being an editor for El Estoque, she is the Public Relations Officer for GSA (Gender-Sexuality Alliance club), the Director of Communications for MVHS's largest volunteering club, Octagon, and one of the Social Management Officers for the Color Guard team. In her free time away from her school life, she enjoys listening to music and getting boba with friends.