Girls volleyball: Team loses season opener to Palo Alto HS
Matadors lose their first home game 3-0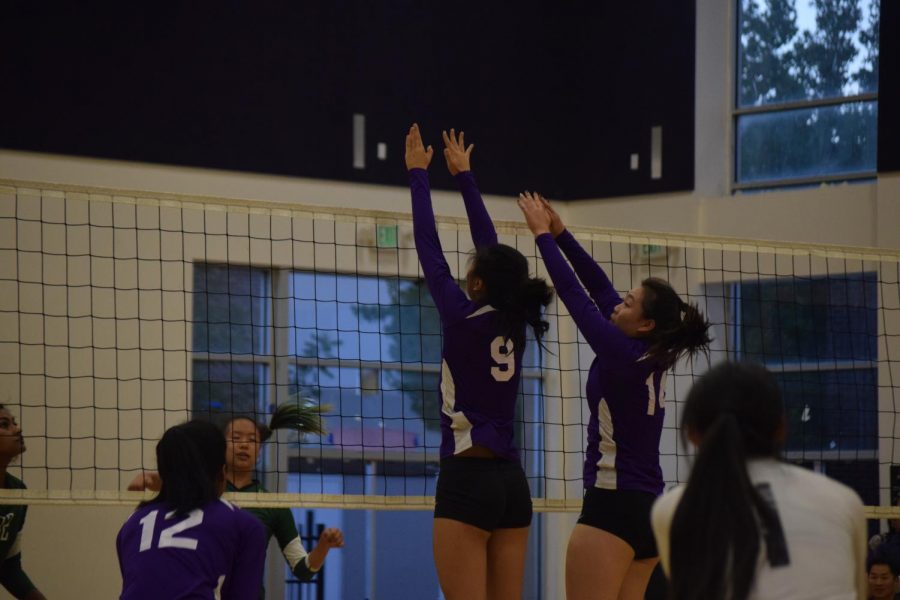 On Sept. 11, the MVHS girls volleyball team entered the field house excited for their first home game of the season. However, with all the excitement also came nervousness as they had lost to their tough opponent — Palo Alto HS — the year before.
"I felt like we were pretty prepared, like we definitely did practice a lot, and we were ready with our skills, "Junior Anusha Pothineni said. "But [PAHS] is pretty good compared to the rest of the teams in the league, so I was kind of expecting a loss."
The Matadors kicked off the first set of their first home game with a strong start. However,  throughout the rest of the set, they constantly trailed by at least five points, with numerous missed hits and errors from the team.
With the score at 13-23, they chained a few points together towards the end of the set, narrowing the gap to 18-24. Senior Trinity Nguyen felt they gained some confidence in this small comeback nearing the end of the first set.
"We got some points on them and felt like we were actually playing volleyball, not just getting balls thrown at us," Nguyen said. "That was good for us so as soon as we saw that we were getting some points back, we wanted to keep the momentum and keep playing."
The first set ended with a score of 18-25 to PAHS. The second set was similar, with the Matadors trailing PAHS by a couple points for the majority of the set. Though MVHS had some positive plays during the set, they were ultimately unable to keep up with PAHS and ended up losing the second set 19-25. Coach Colin Anderson noticed the team's strength and weakness.
"We had several plays of just good defense, good saves, good execution," Anderson said. "But what we really lost was just some consistency and we would give up a lot of points there."
The third set of the game was the most successful for MVHS. Although PAHS took a lead in the beginning of the game, strong plays from the Matadors led them to tie with and eventually take a lead over their opponents in the middle of the third set. However, they were unable to do enough, losing the set 20-25.
The Matadors, for the most part, stood unfaltered by the loss as they believe their first home game was not an accurate representation of their true potential.
"We were sort of fuzzy tonight… we weren't as sharp as we have been so I'm gonna throw that off to just first home game jitters," Anderson said. "I think if we can play consistently and at a stronger level, we can have a very good season."
Nguyen agrees with Anderson, expecting the team to work even harder and fix their flaws.
"This game, in my opinion wasn't anywhere as close to what we can play," Nguyen said. "[As for the rest of the season], I think we have a chance at winning CCS. If we stay consistent, do our jobs, I think we can get there."
Check out photos from the game below.

About the Writers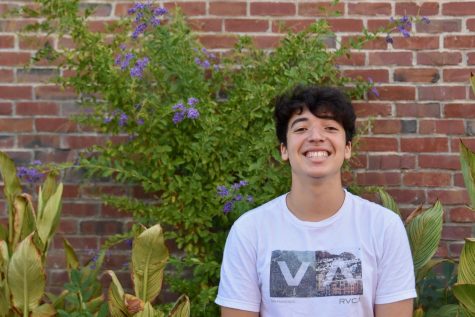 Kamyar Moradi, Staff Writer
Kamyar is currently a senior staff writer for El Estoque. In his free time he loves to spend time with his friends and family, talk about sports to whoever is willing to listen and enjoy music from the best rapper alive, Montana of 300.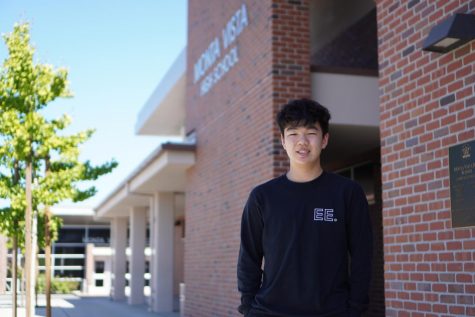 Collin Qian, Sports Editor
Hi! My name is Collin Qian and I am a third year staff member of El Estoque. In my free time, I enjoy relieving stress with video games, usually first person shooters, and I also enjoy hanging out with friends, whether that be virtually or in person.