A fork in the road
What it's like to take the artistic path over STEM when deciding on college majors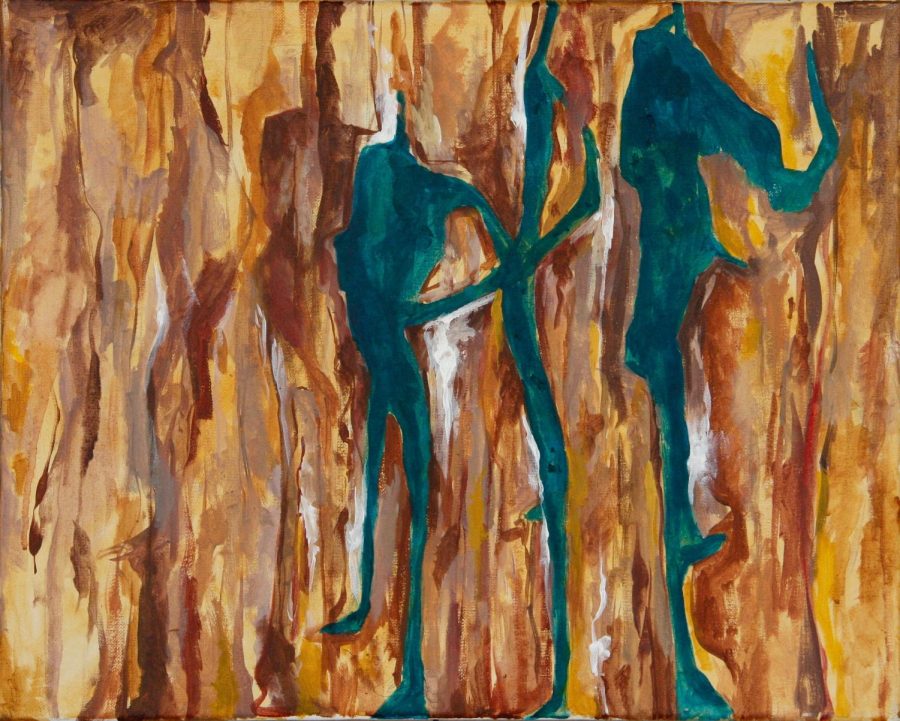 Living in Silicon Valley, the metaphorical heart of technology, STEM majors are very common at MVHS. Often, for some, it can be easy to forget that there are different career paths out there — outside of the world of STEM.
Senior Cheri Zhou has explored this different path as she chose to be an art major, making her college application process somewhat different from others at MVHS. Unlike just having to write essays and fill out information about herself, Zhou also had to turn in an entire portfolio consisting of multiple pieces of her art. Juggling essays, a portfolio and school work, Zhou explained that her first semester of senior year was difficult.
"I think a common misconception a lot of people have about making an art portfolio is that it's easy, that you can just draw a couple things and get it over with," Zhou said. "But there are a ton of bases to cover when you make a piece."
Close to a year ago, Zhou was interviewed by El Estoque as she was just getting into the process of starting her portfolio as a second semester junior. Now, as she is done with the application process and knows where she is going, El Estoque decided to interview her again to see where she ended up in terms of the differences of the two application processes.
"Most art schools will just ask for an artist's statement and a "why us" [essay] and you can just recycle one essay. I guess that when it came to essay writing I had it a little easier than other people," Zhou said. "But art schools don't really care about essays — it's mostly the portfolio."
The brutal portfolio application process took a toll on Zhou. She explained that it takes a lot of effort to just make one piece that stands out from others' art and catches the attention of college deans. There are many steps in the process of making a well-thought out and reflective  portfolio, one that truly demonstrates the artist's abilities.
"
I guess a good analogy would be like trying to write 30 phenomenal essays all about 30 different topics that you have to make up."
— Cheri Zhou
"You have to make it unique and different from all your other pieces, and at the same time be able to show your technical skills, your process and your originality and voice through your work, and on top of that your piece has to be personal yet insightful," Zhou said. "And it's not just about the idea of the piece either; you have to make sure that it's aesthetically [good]."
When comparing the process of the portfolio to the process of writing essays, Zhou discussed the different technicalities of creating one. Zhou found it increasingly tough to make sure she touched on everything the colleges were looking for when deeming a portfolio something they continue to look at, or something they simply throw out before giving it a chance.
"A lot of schools will ask for anywhere from 12 to 24 pieces but most people make up to 30 to be safe. To make 30 different pieces that all say something different about you but all have to connect in some way is really difficult," Zhou said. "I guess a good analogy would be like trying to write 30 phenomenal essays all about 30 different topics that you have to make up."
Zhou stated that sometimes, the hardest part would be just coming up with an idea that she felt truly proud of. As she stated, coming up with 30 different pieces that each show a different part of who she is was complicated to say the least. This is not to mention that Zhou also had to find a theme to go in her portfolio.
"I'd been building a sketchbook of just ideas since junior year and sometimes, when I'd try an idea and it wouldn't work out it would make me really frustrated," Zhou said. "It'd felt like I wasted my time."
Zhou explained that the process she went through was not only tiring but emotionally draining as well. When everyone around her was going one way, she often second guessed herself on her goals and doubted her career decisions.
"I would constantly question what I was doing and whether or not it was the right path to take and that made me really emotionally unstable," Zhou said. "[It seemed that] it would be so much easier to throw myself into some more stable major and call it a day."
As for potential careers, when asked around a year ago, Zhou explained that she was not sure what she wanted to do yet, however, she was looking for something potentially in graphic illustration. Over the course of the year, Zhou's answer seems to have changed. Like many in the college application process Zhou can be flexible to some extent as she doesn't have to decide what she wants to do right away.
"I definitely think that I want to do something more contemporary and tech-heavy like graphic design or industrial design," Zhou said. "I still have a year or so to decide though."
Even in the midst of majoring in art, Zhou is still able to find technological aspects within art which connect her to a more STEM-like major, like others at MVHS. Zhou still holds onto that Cupertino-Silicon Valley part of her when going into the major she has chosen. It can be hard to remember that there are various jobs out there that have to do with both an art and a STEM side. Not everything is black and white.
"
You have to make [each piece] unique and different from all your other pieces."
— Cheri Zhou
At MVHS, as well as in an area like Cupertino, it is not uncommon to hear about students majoring in Computer Science or Biological Engineering or Chemical Engineering. In fact, it would be uncommon not to hear that. Zhou experienced isolation first-hand when she was the only one paddling against the current carrying her to a safe STEM career. It made her doubt her unrealistic, far-fetched dreams, and yet, she continually fought against the current dragging her away from her dreams.
"The advice I have for people taking the art path is to be confident in your work, your abilities and your passions," Zhou said. "Surround yourself with people who support you."
Take a look at some of Zhou's portfolio pieces below.
Also, take a look at the previous article to see how far Zhou has come.
https://elestoque.org/65908/special/qa-student-pursuing-arts-mvhs/
About the Writer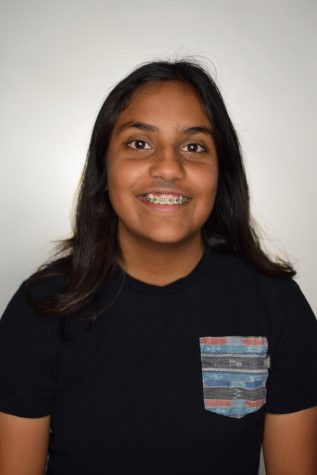 Mallika Singh, Staff Writer
Mallika Singh is a staff writer for El Estoque. She is a senior at Monta Vista High School. In her free time she enjoys playing guitar, singing and spending time with friends.