Cultural exchange: Hsinchu and Cupertino
Mayor and exchange students reflect on the relationship between Hsinchu and Cupertino
The original interview with mayor Lin Zhijian has been translated from Chinese to English by Jasmine Lee and Andrea Perng.
On April 28, the mayor of Hsinchu, Cupertino's Taiwanese sister city, visited Cupertino as his final destination of a week-long trip that spanned the Bay Area. Mayor Lin Zhijian toured several Cupertino destinations including its City Hall, the Cupertino library and Apple headquarters as part of his first visit to the United States.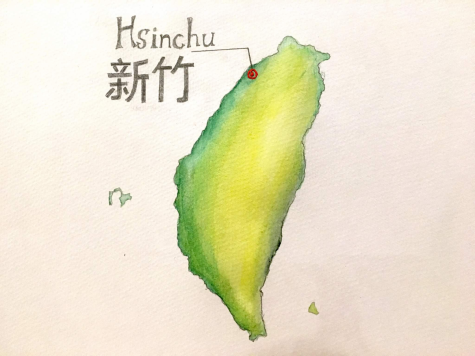 "Cupertino is a city similar to Hsinchu in that both have highly educated citizens and value education for kids," Lin said. "Hsinchu also has a high birth rate. In the future, Hsinchu plans to build a new library. The Cupertino library we visited today provides us a real life example and will give us ideas and inspiration when we design our own."
Since 2007, Hsinchu and Cupertino have enjoyed a close sister city relationship with each other, consisting of exchange programs that allow Cupertino students to travel to Hsinchu. MVHS has also hosted several exchange programs in which students from Hsinchu come to MVHS and experience living in Cupertino.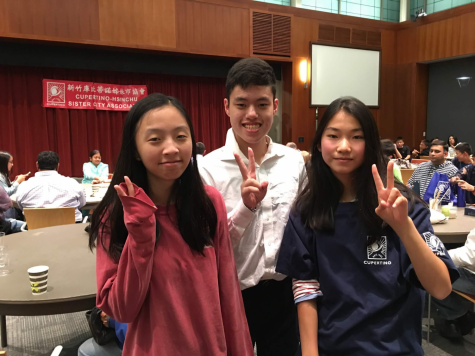 Other students, like sophomore Michelle Sheu, once lived in Hsinchu as a citizen. She describes the school environment in Hsinchu as having more of a close community compared to MVHS. According to Sheu, classes in Cupertino also have more hands-on experiences.
"I think [classes are] more fun in America because in Taiwan, we would do a lot of textbook stuff," Sheu said. "But in America, we got to have more freedom and we got to do group projects, art projects, stuff like that, so my middle school experience is definitely good in Cupertino."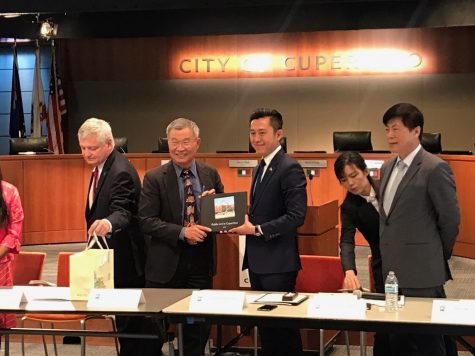 Similarly, Lin expressed his desire to make Hsinchu into a city that offers the same hands-on education opportunities as in the Bay Area, stating the Exploratorium in San Francisco as inspiration.
"Our trip to Exploratorium at Fisherman's Wharf, for example, impressed us with its many hands-on projects designed for kids, giving them many different ways to explore the world," Lin said. "In the future, in Hsinchu, we will build an Exploratorium as well. We could improve upon those ideas [seen in American hands-on science museums] and advance and innovate our education for science and technology."
Conversely, junior Hermione Ma, who traveled to Hsinchu as a part of MVHS' exchange program, says that she preferred the more in-depth classes in Taiwan, citing a chicken heart dissection that she performed in class.
"I thought it actually taught me more about the circulatory system than my ninth grade bio class," Ma said.
In addition to the educational differences between Hsinchu and Cupertino, Lin and Ma noticed the architectural and public transportation differences.
"There aren't as many sidewalks, and people park everywhere," Ma said. "There's also a lot more street markets."
As the mayor of Hsinchu, Lin notes the differences between the two sister cities and reveals his intentions to implement changes and improve Hsinchu's public streets.
"In America, we can see that there are two major [differences from Hsinchu], which are the abundance of sidewalks and highways," Lin said. "Of course some major cities in Taiwan are also similar to transportation structures in America; therefore, in the future, I hope to strengthen public transportation and street conditions in Hsinchu."