The power of poetry: Bringing creativity to Cupertino, one workshop at a time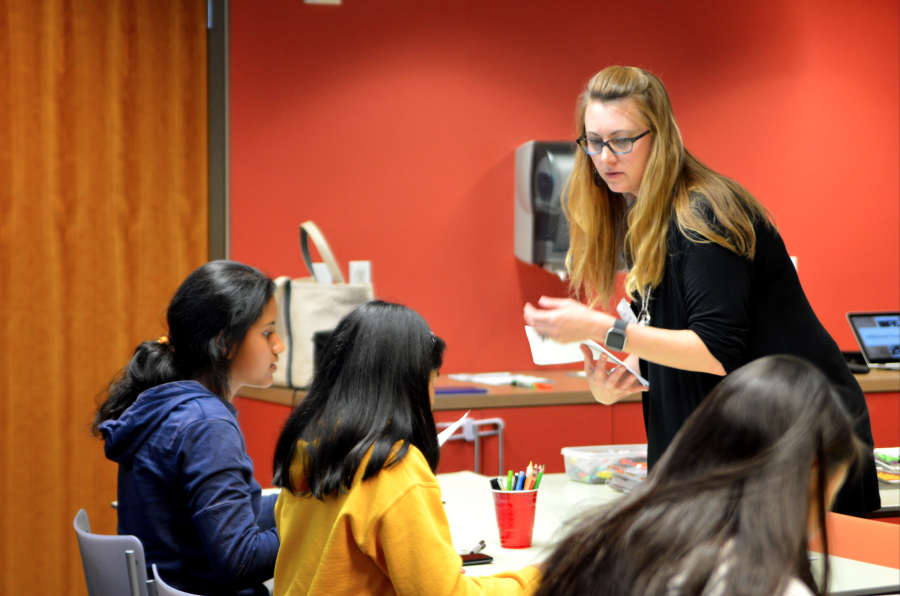 A

s teens trickled into the back of the Cupertino library, they were greeted by soft music and a smiling face — Cupertino's current poet laureate, Laecey McCormick — teaching the first teens-only poetry workshop set up by the city.

At the after-school lesson, which lasted from 7-8:30 p.m. on April 11, students learned the essentials of blackout poetry and crafted their own pieces after a short lesson by McCormick. Though they came from a variety of local middle and high schools and sported a varying level of interest in poetry, most enthusiastically completed their own blackout poem, encouraged by McCormick to "let go" any previous inhibitions.
Blackout poetry is a form of "erasure poetry," McCormick explained, and is created when poets take already-existing pieces of writing and isolate words and letters to form their own story. McCormick decided on featuring blackout poetry for her first lesson because of its relative accessibility. It allows anyone to take someone else's words to make their own poem, which can be less intimidating, especially for new writers.
"Erasure poetry takes away that pressure and gives you parameters," McCormick said. "It's very freeing too, in a way. People tend to respond really well to it, and it's also really cathartic to black things out and get to cross out something and get to create something totally new."
McCormick was inaugurated into her two-year volunteer position as poet laureate on January. 1 this year, after a short application process and approval from the mayor of the city last October. Since taking on the role, she has been active in leading poetry workshops for people of all ages around the city. Along with the workshops, McCormick also attends community and civic events, including meeting with the mayor and city committees in hopes of incorporating creativity and new perspectives into their conversations.
"If you work one creative muscle it's like cross-training," McCormick said. "So if you're a software engineer doing something creative, thinking outside the box helps you in your work. That's what the poet laureate is charged with doing — promoting creativity in the community."
But McCormick is still determined to expand her role and bring more to the community than she's required to — organizing at least one workshop per age-group each quarter. So far, she's held lunch-hour poetry meetings, events at senior centers and most recently, this Blackout Poetry workshop for teens. In the future, she hopes to introduce a program for city employees that encourages them to do something creative during their lunch break.
Overall, McCormick understands that her role — from leading workshops for the community to her involvement in civil discussions — is all about promoting poetry and artistic thinking accessible in places that most may not expect.
"All these creativity programs I'm doing are about trying to make creativity just a little more accessible. I'd encourage people who have never written a poem before to come to my programs — they end up coming away with something that they crafted themselves."
Hover over the images below to see what a few students — all with varying levels of interest in poetry — had to say about the workshop and their experience with the art form.
Monta Vista HS sophomore Rukmini Banerjee

Lynbrook HS freshman Katie Chen

Saratoga HS junior Kaitlyn Wang

About the Writer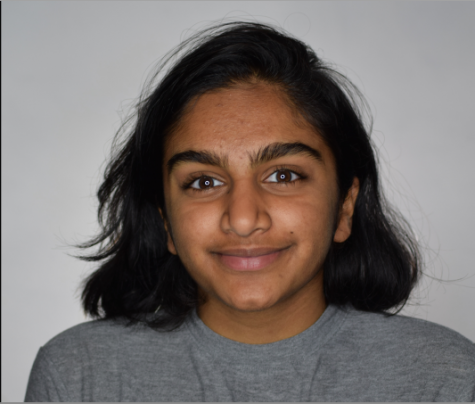 Himani Yalamaddi, Staff Writer
Himani is a senior at MVHS and a second-year staff member. She enjoys trying new things, going to different places and being outdoors.