EE sports' top moments from the 2018 Pyeongchang Games
Teen USA
We need to value the hard work of teens, not just their "talent"
Written by Anjini Venugopal 
Not many high school students still carry around a lunch bag. Many of those who do choose a non-obtrusive one, maybe a solid colored one, or perhaps a trendy Lululemon bag. But since sophomore year, I've carried around the most obnoxious orange bag that proudly proclaims "HANGRY" along the front. Not necessarily cool, but all that matters is that Chloe Kim would (hopefully) like it.
After all, she tweeted this in the middle of her Olympic event:
Wish I finished my breakfast sandwich but my stubborn self decided not to and now I'm getting hangry

— Chloe Kim (@chloekimsnow) February 13, 2018
Chloe Kim, Red Gerard, Nathan Chen, Karen Chen and Vincent Zhou are just some of the teens from the U.S. who competed at the PyeongChang Winter Olympics. Then there are the non-Americans, like Alina Zagitova and Evgenia Medvedeva from Russia, winning gold and silver respectively in figure skating.
I am 17 years old, just like Kim, Gerard and Zhou. Their years of hard work and effort within their sports have led them to the largest stage for their sports. Me? After a few years as a star recreational soccer player, I now (try to) compete in track and field.
These teens epitomize what it means to devote their time and energy towards reaching a goal, but they are respected a lot of the time for their "athleticism" and are praised as "talented." Sure, they have talent, but it's more than that. Just because they have a "youthful spirit" doesn't mean that they are naturally capable of completing consecutive 1080s in the case of Chloe Kim, or landing five quadruple jumps in the case of Nathan Chen. They worked hard to get where they are. Really, really hard.
Quite frankly, I idolize these teen Olympians. This could be their greatest accomplishment, and it may not be their last chance. In my opinion though, they've already made it. What they've achieved is greatness. I may comment on a "poor" performance when someone falls, but let's clarify: they are incredible. While I sit on my couch with a mug of coffee and a box of Thin Mints, they are competing at the Olympics — wow.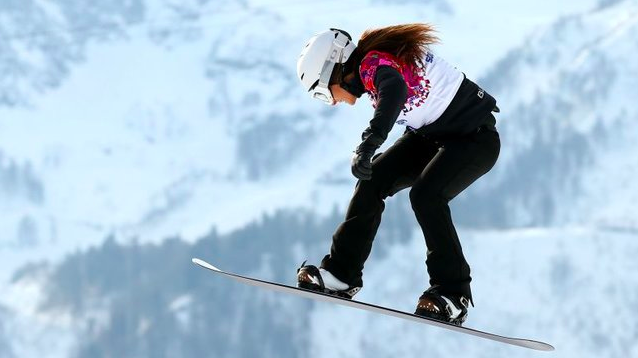 Their passion for the sport, confident mindset and hours spent practicing and agonizing over the smallest details set them apart from the others. Athletics are art, and these teens have transformed into international performers, superstars even.
These teen athletes deserve all the praise we give them— if for nothing else, their incredible journeys and their commitment to reach a point where we no longer obligatorily say "nice effort" and "good try." We must continue to applaud these teens who have had less time in their lives to perfect skills than adults in the same events. They are great, and I love that we get to watch them excel.
But you know what? I might not be an Olympian, but I can still relate to these icons at some level. I get hangry a whole lot, just like Kim. Gerard almost missed his event because he overslept? Talk to my first period teacher, and I'm sure he'll have something to say.