Sports Flash
Click the images below for more in depth reporting of each sport featured in the Sports Flash page of the January 2018 El Estoque print magazine.
Sophomore Noah Rizk dribbles the ball down the field during a game against Wilcox High School. Despite having a lot of talented players this year, the team is struggling to win games, holding a 1-1-5 league record.
Sophomore Ashley Lui brings the ball down the court in the game against an Australian team from Cary HS with a jump ball. This was the MVHS girls' first experience playing an international team.
Junior Josiah Figueroa shoots a free throw during the quad game against Lynbrook HS. The quad game is a tradition that takes place in the MVHS gym every year, though the competitor changes.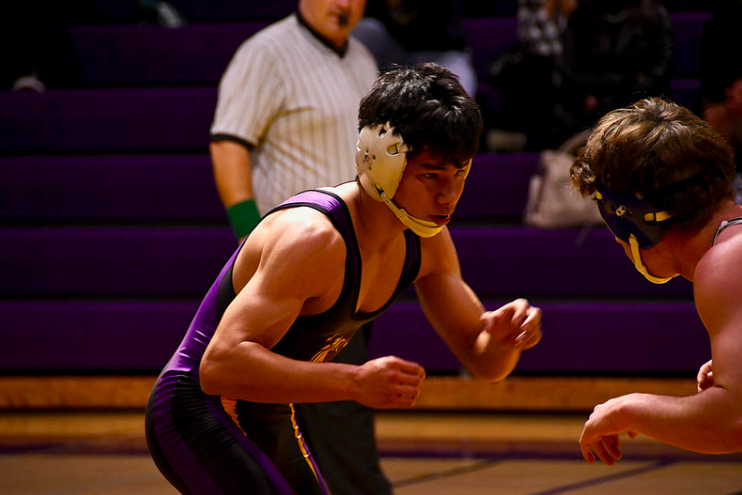 Junior Peter Heydinger takes on his opponent during a match against Homestead HS. After playing on a joint team with HHS last year, the MVHS team was victorious although they were matched up against former teammates.