Korean Club holds its first meeting of the new year
Freshman Yan Zheng grins, grabbing a gift bag with various Korean treats and holding it up in excitement. Zheng decided to start off his year with a little Korean culture as he attended the first meeting of the year for Korean Club. On Jan. 4, Korean Club kicked off its meeting with a presentation reviewing all the South Korea's ups and downs in 2017.
In the presentation, Korean Club president senior Ashley Chang discussed significant events and issues that occured in South Korea over the last year, ranging from politics to entertainment.
"It was definitely a big year for politics, because of the new [Korean] president coming in and there was a lot of clashing between both political parties on that," Chang said. "Also [in the] entertainment [industry], a lot of things happened, [such as] new achievements and breaking into global markets [and] obviously the spread of K-pop."
According to Chang — with former South Korean president Park Geun-hye's impeachment, boy group BTS's first Billboard Music Award win as a K-pop group and boy group SHINee member Kim Jonghyun's death — 2017 was a very impactful year for South Korea.
Sophomore Katherine Chung agrees, and feels although there are always ups and downs, the year was a good one overall.
"[South Korea] definitely had some good moments, like breakthroughs, but there were also other moments that were not as great," Chung said. "I feel like Korean culture is already expanding now, and it's going to continue to expand."
On the other hand, Zheng feels 2017 wasn't the best year in terms of both politics and entertainment, but hopes for the Korean entertainment industry to grow more.
"2017 was pretty confusing because [there were]  lots of scandals […] and lots of [K-pop group] comebacks," Zheng said. "Hopefully, in [South] Korea [it will be] more peaceful."
Although is it debatable whether 2017 was good or bad, Chang holds higher expectations for South Korea in 2018.
"I think globally more people will get to know about the country," Chang said. "And obviously we will be here to educate the people in our bubble."
About the Writer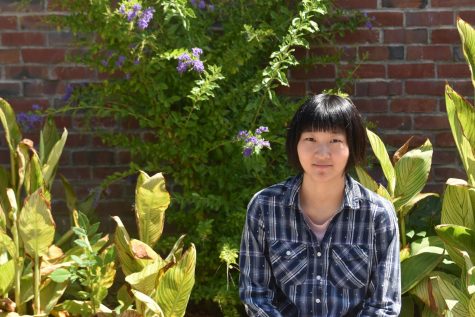 Claire Yang, Graphics editor
Claire Yang is currently a senior at MVHS and a graphics editor for print.