Restaurant Roulette: Viva Thai Bistro
A tasty Thai food experience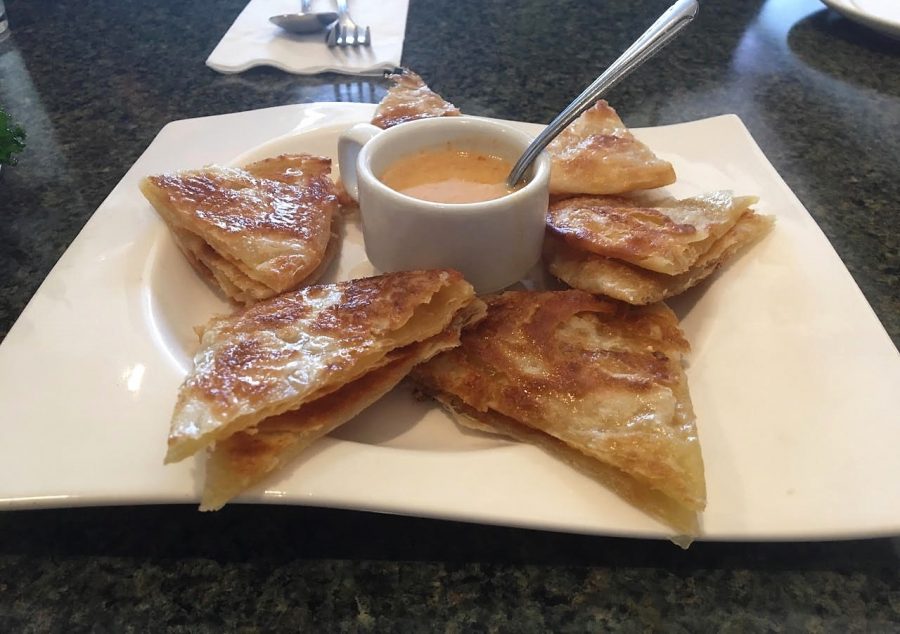 Twice a month, El Estoque goes to restaurants around the area and takes a chance by asking the waiter to suggest food for us to try. This week, we continued the alphabetical theme by going to Viva Thai Bistro in Cupertino.
Address: 19058 Stevens Creek Blvd, Cupertino, CA 95014
At first glance when pulling into the parking lot, Viva Thai Bistro seemed small and nondescript, tucked in a string of other restaurants serving Asian cuisines ranging from Taiwanese to Mongolian hot pot. Inside, the restaurant's walls were adorned with gold decor and an assortment of plants, adding to the simple but put together atmosphere. With no other guests in the restaurant on this particular Sunday afternoon, service was polite and quick.
---
Roti: $8.95

The pan-fried puff roti was warm and flaky, although it was a bit on the oily side. When using the panang as a dipping sauce or spooning the sauce onto the roti, the panang's watery consistency made it difficult to get enough sauce. Still, the light sweetness of the panang sauce, which featured flavors of red curry and peanuts, paired well with the crispy roti.
Rating: 9/10

---
Satay Chicken: $9.95

The grilled chicken skewers were marinated and seasoned well, though the texture a bit dry. The salty, savory flavors of the chicken were balanced by the creamy and sweet satay peanut sauce. With the satay chicken came a small serving of cucumber salad, and the refreshing salad paired well with the chicken. The chopped up cucumbers, red onion and shredded carrots were crunchy and fresh, though a bit bland and not particularly memorable.
Rating: 8/10
---
Pad Thai: $11.95
The pan-fried rice noodles were flavorful and slightly sweet but not quite hot enough. The thin noodles were sticky and had an oddly chewy texture, which made it somewhat difficult to eat. Additionally, the pork was dry and a bit bland. In the pad thai, there were small pieces of tofu, egg and green onions, which combined well with the noodles' flavors. The crunchy bean sprouts also provided a nice variety in texture.
Rating: 6.5/10
---
Overall rating: 7/10
Overall, Viva Thai Bistro offers tasty, if not particularly outstanding, meals with reasonable price points and portions. With their casual atmosphere, as well as fast and friendly service, Viva Thai Bistro is a great place to satisfy Thai food cravings.
About the Writer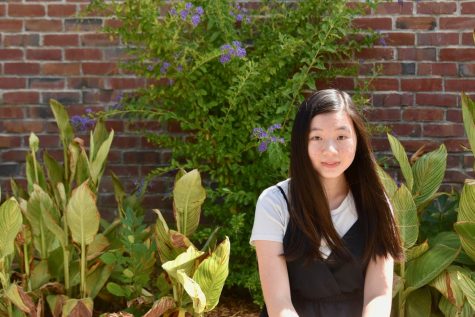 Charlotte Chui, Arts & Entertainment Editor
Charlotte Chui is a senior, as well as a print arts & entertainment editor for El Estoque. She previously served as a multimedia copy editor, and this is her third year on staff.