MVHS Cheer, Song and Marquesas senior night
Since she was three years old, senior Ellie Orvick has been attending MVHS football games to watch her siblings. Orvick, who is a cheer captain this year, has been on the team since her freshman year. With football games being part of her life for so long, she feels like her high school life won't be the same after the final football game of the season.
"For this to be my senior night, it's kind of just like a last hurrah with the team," Orvick said.
Co-captain and senior Madi Anderson-Au only joined the team as a junior. She didn't really know too much about the team until her sophomore year and she auditioned at the end of the year. Anderson-Au finds being on the team exciting, and although she's only been on it for two years, she has become very close with her teammates, partially because she works with them the entire year.
"I feel like it's different for us too versus other sports because we spend all year together — it's a yearlong sport — so I feel like by the end of the year we'll have grown so close," Anderson-Au said.
For Marquesas co-captain senior Kristin Li, her dance experience started with her sister dancing at Dance Academy USA, the same studio where she now performs. She recalls being told about her mom walking around the studio, pregnant with her, and it was then that she knew that dance was something she had to do when she was older. Her sister was also a Marquesa, so when she started high school, she knew that she was going to audition. To Li, it's weird that there are underclassmen cheering for her, when it seems so recent that she was the one cheering for people older than her.
"It's been an adventure," Li said. "Each step has been something new and I've learned a lot over the past years. Each team member has really made an impact in my life."
All sports celebrate senior nights, but it is different for these three teams. Whereas other sports play for only one season, Cheer, Song and Dance are sports that last for the entire school year — and there is summer training as well. They all perform at football games for the fall sports seasons, and during winter and spring they compete. Even though these teams will continue performing together through the competition season, the end of the football season marks an end.
Take a look at the photo gallery below to see photos from their senior night.

About the Writer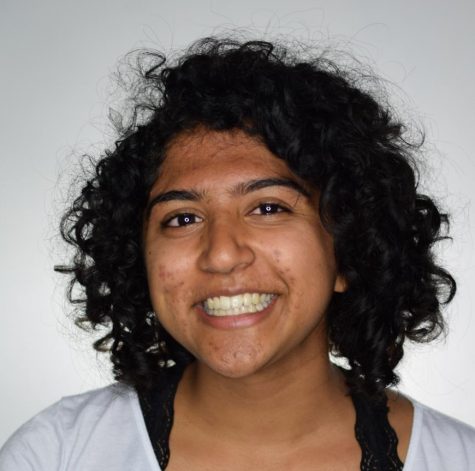 Anjini Venugopal, Staff Writer
Anjini Venugopal is currently a senior and previously served as beats editor for El Estoque. She is quite fond of music and coffee. When she isn't reporting, she's likely to be found sitting with a book.