Helping out Puerto Rico
S

leeping on a cot, living off of ready-to-eat food and drinking water out of boxes. This was Administrative Director of the Stanford Health's Office of Emergency Management Brandon Bond's life for four weeks, when he responded to the devastation Hurricanes Irma and Maria brought to Puerto Rico and the US Virgin Islands.

Bond is part of a disaster medical assistance team of the United States Department of Health and Human Services. In September, he was among the first emergency responders in Puerto Rico. His team was deployed before the hurricane wrecked havoc and Bond, the deputy team leader for this mission, experienced both Hurricane Irma and Maria alongside Puerto Rico's citizens. The moment the storm passed, he was out, aiding with whatever medical health needs that he could.

According to Bond, the island of Puerto Rico was not severely affected by Hurricane Irma, so his team's greatest and immediate priority became evacuating the patients at Schneider Regional Medical Center, the only hospital on St. Thomas. The hospital also supports two other islands in the area. The team immediately started to evacuate their hospital because the roof had been damaged due to the storm, and the lower levels were flooded. On Sept. 5, Bond flew in on a coast guard helicopter to assess what the local government and facilities of the island needed.

"In the case of Schneider Regional, the next morning we started sending elements of our full team, which is a six-person team to start assisting with ongoing emergency department recompression, patient evacuation and then building a temporary mobile field hospital," Bond said. "So that was the first primary parts of our mission."

For nine days, Bond was in St. Thomas, identifying all the people in need of dialysis, a treatment to help failing kidneys function properly. He initially began evacuating these patients from the US Virgin Islands to Puerto Rico. As Hurricane Maria approached, Bond's team had to work quickly in order to get the patients aboard an aircraft and flown to the continental United States, where they would be safe from the second hurricane.

Bond and his team were there for four weeks, even as Hurricane Maria fell upon Puerto Rico. As Maria passed through the island, Bond and his team remained safe in a fortified parking structure that was turned into a shelter.

"

"That was honestly unlike anything I had ever experienced […] the absolute power of the storm."

– emergency responder Brandon Bond"

Bond responded to Hurricanes Katrina and Wilma in 2005, and followed many more hurricanes in the following years. Despite this, he says that the magnitude of destruction left by Maria stood out to him.

"That was honestly unlike anything I had ever experienced," Bond said. "Just the absolute power of the storm."

According to the Washington Post, 70,000 people were urged to evacuate, some of those families were related to MVHS students like sophomore Nathan Reyes. Reyes reflected on the severity of the storm after speaking with family members living in Puerto Rico.

"I think some of the lasting effects have to do with how much of the island was actually damaged," Reyes said. "Seeing how it took weeks just for them to get electricity back and how some people are still without homes."

Members of emergency response teams like Bonds are given assignments on where to go and how to help out in their areas. After Maria hit, one of Bond's first assignments was determining the impacts of the storm on hospitals around San Juan.

Having been part of emergency response teams since he was 19 years old, Bond described the differences with his experience in Puerto Rico.

"This was the first time being so close to the eye of the storm," Bond said. "It's very different being on the mainland and inland as compared to being on a small island in the middle of the ocean."

Both Puerto Rico and the US Virgin Islands are considered US Territories, which is why Bond responded to the crisis. History teacher Hilary Barron believes that it's not surprising that many people don't know that Puerto Rico is a US territory.

"The territories don't have a lot of rights or power compared to the states," Barron said. "So it's not surprising that we kind of forget about them or discount them or see them more as foreigners rather than US citizens."

The difference between states and territories, Barron explained, is that, while the population of the territories are still considered US citizens, they don't have voting rights in Congress. Although the territories do have one representative in Congress, who can speak in order to promote their own interests, they can not vote. Citizens of the territories are also not able to vote for the president, even though they do get to vote in the primary races. But there are advantages to being a territory, including having access to responders like Bond and his team.

"They are able to rely on the US for help, in the case of national emergencies. They get to use the FEMA (Federal Emergency Management Agency) services," Barron said.

As his profession, Bond is an Emergency Manager of Disaster Planning and Response at Stanford Healthcare. When he was offered the position on this federal response team, he was working in Kaiser Permanente.

"It was a great opportunity to be able to give back to the community and continue to use my skills in the field," Bond said.

According to Bond, since Maria hit there have been many more medical assistance teams arriving in the country and setting up mobile treatment facilities, which he describes as looking like tent cities. While he demobilized and came home, he says that there are multiple teams and rotations arriving in Puerto Rico to meet the needs of the population.

"Every time when you come home there's always a moment of reflection and also a little bit of a transition," Bond said. "You come back home to the hustle and the bustle of the Bay Area, and daily life goes on for everybody else. And there's always an adjustment to transition back into daily life versus being in a disaster zone."
About the Writers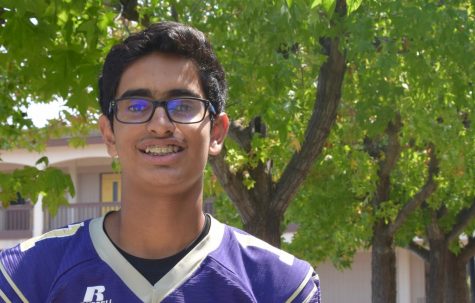 Anish Vasudevan, Sports Editor
Anish is currently a junior and a sports editor for El Estoque. He participates in football on the school varsity team and enjoys playing basketball with his friends. In his free time he watches Sportscenter on ESPN and dreams to be hosting on that channel someday.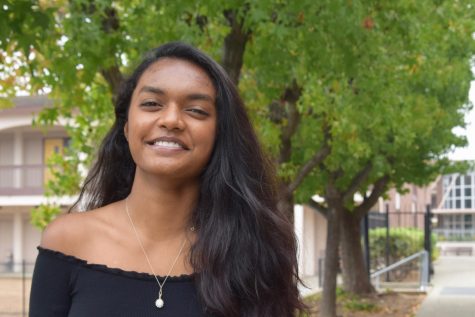 Gauri Kaushik, Managing Editor
Gauri Kaushik is a managing editor on staff and has served previously as a News editor. In her free time, she enjoys rereading Harry Potter and going to the park with her dog Jackie.