First time testers: PSAT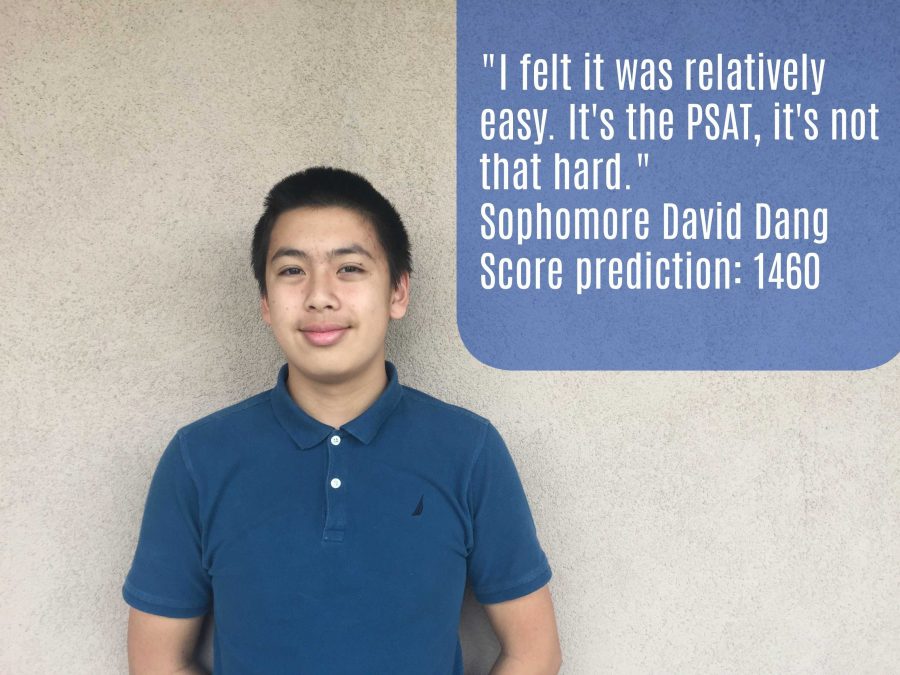 Sophomores crowded around the field house on a chilly October morning. They all set their alarm for 7:00 a.m. on a Saturday, packed their essential stationary, and showed up to school, still groggy from the drag of the week. This scene describes none other than PSAT testing day.
PSAT, also known as the Preliminary Scholastic Aptitude Test, was held at Monta Vista for sophomores and juniors exclusively on Oct. 14. Juniors could qualify for a National Merit Scholarship while the intention for sophomores was to help them see a prediction of their SAT score and target the areas they could improve on when the actual SAT test rolls around.
Sophomore Varsha Subramanyam felt slightly nervous before entering the testing room because she had taken practice PSATs online, but she was not sure what to expect of it.
"I was nervous I didn't know certain problems and I'd just be stuck on them," Subramanyam said.
However, as with any timed standardized testing does to high schoolers, the PSAT caused anxiety for many but overall a variety of reactions. Here are the opinions and score predictions of three other sophomores: