No imPACT: students express their opinions on adding a potential preliminary ACT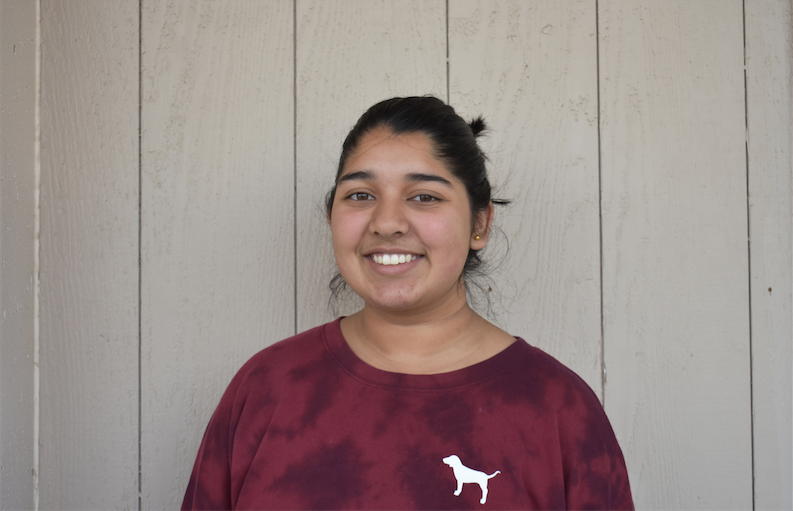 It's fifth period, and the daily announcements play over the loudspeakers across campus. Among the daily sports games and club meetings, a different type of reminder is read off the bulletin.
"The PSAT test is scheduled for Saturday, Oct. 14, 2017. PSAT testing is for juniors and sophomores only. Registration dates are as follows: juniors — September 5-22; sophomores — September 18-22."
The PSAT, or the Preliminary Scholastic Aptitude Test, has become a popular test for many sophomores and juniors to take, but the purpose of taking it has become less clear. According to College Board's website, the PSAT is supposed to test "the skills and knowledge at the heart of education."
Whether or not the standardized test is actually able to serve its initial purpose is debatable, but what is clear is that taking the PSAT has become a norm despite if a student wants to take the SAT or the ACT. However, students don't have the choice between a PSAT and a hypothetical preliminary ACT like they do with the SAT and the ACT.
Junior Rhea Karandikar sees the PSAT as more than just a preliminary test, considering the  2,500 dollar merit scholarship that could be possibly earned from taking it as a major factor. Karandikar, unlike most juniors, did not take the PSAT her sophomore year, but instead chose to wait until after she took the SAT in August 2017.
"I knew junior year I'd have finished my actual SATs already, so I could use that knowledge to [take the PSAT]," Karandikar said. "And I wanted to take it when I was actually ready for it and I could score well because I wanted to get the national merit scholarship."
Karandikar chose to take the SAT instead of the ACT because of the different type of math questions, but feels that if she were able to take a hypothetical PACT, it would have had no impact on her other choices regarding standardized testing.
"Since I didn't take the PSAT [yet], I don't think I would've been motivated enough to take [a hypothetical] PACT anyway, so I probably wouldn't have," Karandikar said. "I probably would've done the exact same thing and chosen the SAT anyway."
Like Karandikar, senior Edwin Peng also feels that a potential PACT would not have helped him in any way. Peng took the ACT in October of last year in lieu of the SAT, although he did not have a specific reason for choosing to take both the ACT and the PSAT, as he considers standardized testing to be just a requirement to complete before applying to college.
Peng feels that adding a hypothetical PACT wouldn't do much since he feels that students don't take the PSAT seriously as it is. He only took the PSAT because many other people in his grade did. He did not see many people study for or try on the PSAT, so adding another similar test would be pointless in his opinion.
On the other hand, sophomore Aadria Bagchi plans to take the ACT because she prefers the type of questions on the ACT over the SAT. Though she is taking the ACT, she still thinks that both tests are important for college and believes that there should be equal emphasis put on the ACT as well. Unlike Karandikar and Peng, Bagchi supports the idea of a potential PACT.
"I think that they should start having ACT prep, but most people just know about the SAT more," Bagchi said. "It's word-of-mouth, like, 'Oh, I got this on the SAT,' but you don't hear, 'I got this on the ACT,' [as much]."
Even though she took the SAT in seventh grade, Bagchi will take the PSAT on October 14 to see how she scores and where she stands before going on to take the ACT.
According to a survey of 432 MVHS students, 45 percent took only the SAT while eight percent took only the ACT. These numbers suggest that students' default choice is the SAT.
Of 326 students, 71 percent felt that having a hypothetical PACT would  be helpful. The PSAT has become significantly less important to students compared to the SAT or the ACT, which colleges put emphasis on during the college application process. So if a hypothetical PACT were to be added as additional ACT preparation, many would feel as though they would do better on the test, even though the ACT is less popular than the SAT.
Regardless of whether someone is better at the ACT or the SAT, preparation is important. It doesn't always come from College Board or a test-prep center, but Karandikar believes being well experienced and ready for any test is half the battle. She feels that these standardized tests are less about the "heart of education" and more about being prepared for a specific kind of test.
"I think that standardized testing is not really a measure of your knowledge or ability; I think it's just a measure of how well you're able to take the tests," Karandikar said. "I think if you prepare with that in mind you'll be fine."
About the Writer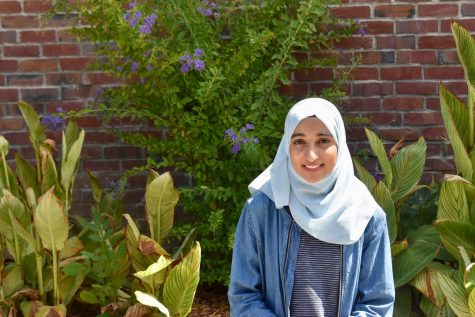 Zara Iqbal, Copy Editor
Zara Iqbal is currently a senior and copy editor for El Estoque.