Gender Sexuality Alliance celebrates Coming Out Day
Hang on for a minute...we're trying to find some more stories you might like.
Last week was filled with the festivities of Homecoming, so even though National Coming Out Day fell on October 11, the MVHS Gender Sexuality Alliance decided that they would postpone their activity to celebrate until October 20.
The club brought a closet door to represent "coming out of the closet" and had white boards for individuals to write statements. Some of these statements were intended to share their identity, while others were statements of support.
For the past two years, they have used the same painted door in the academic court, but this year they moved their event to the rally court. According to sophomore and public relations officer Maya Tate, this made it a bigger deal for the campus this year.
"It's much more impactful here," said Tate. "I don't like people looking at me, but I'm glad more people will see it than last year. It makes more of a difference."
Senior and president Oliver Venzon agrees with this. He wants the MVHS student body to acknowledge the presence of LGBTQ individuals on campus and believes that bringing the closet door to the rally court made it easier for people to find the Coming Out Day event.
"I hope that people have fun," Venzon said. "[I want it to] raise awareness that we are here at this school."
For this event, the club had many goals, one of which, according to senior Ren Chan, was to make sure the door didn't fall down. Other more serious goals included, as Venzon said, showing a support group for other LGBTQ people on campus whether or not they are out.
It was not only members of the club who attended; administrators, including assistant vice principal Andrew Goldenkranz and principal April Scott, attended the event to demonstrate their support.
Take a look at the photo gallery below to see some pictures from the event.
About the Writer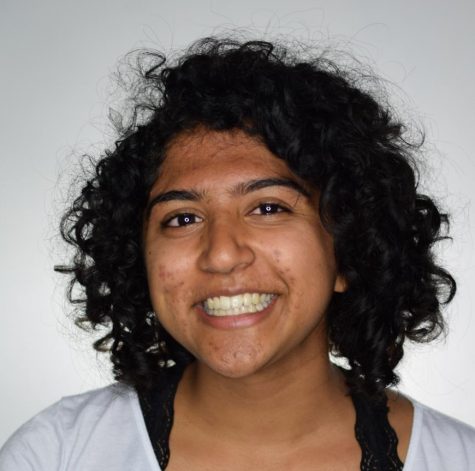 Anjini Venugopal, Staff Writer
Anjini Venugopal is currently a senior and previously served as beats editor for El Estoque. She is quite fond of music and coffee. When she isn't reporting, she's likely to be found sitting with a book.