Boys water polo: Team loses to Gunn HS 4-19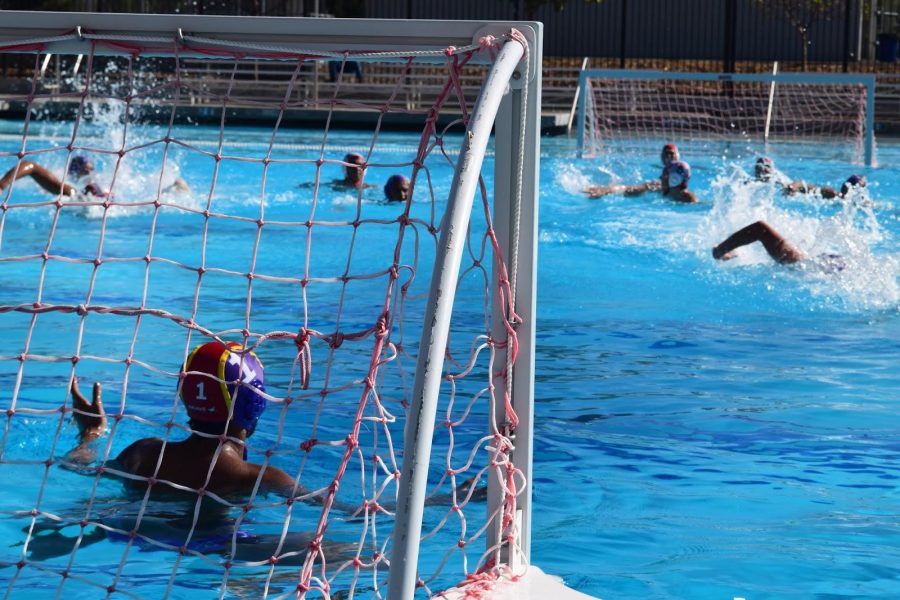 On Tuesday, Sept. 19, the MVHS boys water polo team had their second home game, this time against Gunn High School. While parents filled the bleachers ready to cheer on their kids, players from both teams dove into the pool and warmed up for the match. As the boys water polo's partner sport, the MVHS field hockey team came to support the players during their game. Partner sports are pairs of sports teams that go to each other's home games to boost morale by showing support for fellow athletes. Field hockey players gathered on the pool deck midway through the first period and did a group cheer for water polo before going to practice as an act of solidarity between sports.
During the first period, MVHS made one goal in comparison to Gunn's four, setting up the game with MVHS in a shortfall. The second period didn't do much for MVHS' score, with one point from MVHS and seven from GHS. Halfway through the match GHS already had a nine-point lead with the score 2-11. The MVHS crowd shouted encouragement to the players, and there was still potential to close the gap during the final two periods.
During the third period MVHS defense kept GHS from scoring as often as they had been in the first half of the game, but they were only able to make two goals for MVHS. Although in the third period MVHS was able to gain back a couple of points with quick attacks and tight defense, the fourth period opened with MVHS at 4 points and GHS at 14. Despite MVHS players and supporters' hopes, the point gap between the two teams was not closed, but was instead expanded with five points made by GHS. Despite their effort to take back the game, MVHS lost to GHS four points to 19.
Check out the photo gallery below to see pictures from the game.
MVHS boys water polo's next home game will be Sept. 26 against Homestead HS at 3:30 pm.
About the Writer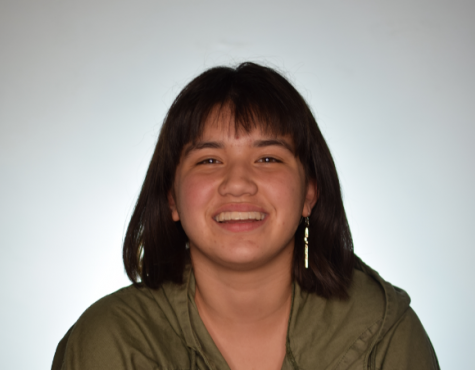 Emma Lam, Staff writer
Emma Lam is a senior and a third year member of El Estoque. She enjoys pitching creative ideas in her section as well as designing pages. She currently serves as a copy editor and in the past has served as a Special Report Editor and Public Relations