Release of Netflix's Death Note movie revives debate on whitewashing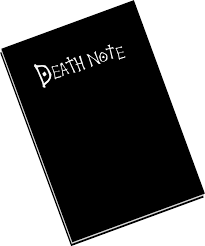 C

ontroversy surrounding the whitewashing of Netflix's "Death Note" movie adaptation arose long before the movie's release date on Aug. 25. The movie was adapted from the original Japanese comic, which follows Light Yagami, a high school student who finds a notebook called the Death Note. The notebook's supernatural powers can kill the person with the name the owner inscribes in the notebook, as long as the owner has seen the victim's face. Armed with his new power, Light begins to kill criminals and other people he deems unworthy to live.

Many Asian-American actors have taken to social media to comment on the whitewashing they see in the trailer for the movie. Actor Edward Zo, who was told by casting directors that they weren't looking for Asian actors for the role of Light Yagami, took to Youtube to express his thoughts.

"This would have been an amazing opportunity for an actor of color, for an Asian actor, to take the global stage and break barriers and break stereotypes," Zo said. "… you can't just bleach the soul out of Death Note and expect the rest of us not to notice."
Great, another Hollywood feature film casting all white leads for a famous JAPANESE manga. I'm sure the fans are gonna love that. #DeathNote

— Arden Cho (@arden_cho) November 13, 2015
After watching the trailer, Anime club president senior Kitty Ma also noticed the lack of Asian representation. She remarks that the overall vibe of the original comic feels lost in the midst of the whitewashing, and that the movie's portrayal of Light is especially "Hollywood."
"[Light's] not a superhero trying to save the world or something. He is definitely trying to kill off the bad guys but I feel like throughout the whole process of killing people through Death Note he kind of turns to the evil side," Ma said. "But just [from] the trailer I can feel that they kind of changed his character to just any Hollywood hero movie."
On the other hand, social manager and junior Elisa Hsu harbors less strong opinions about the whitewashing controversy. Hsu adds that there are many other Death Note movies and live-actions made in Asia, and the Netflix adaptation is just another version.
"It'll be interesting to have only [white] people," Hsu said. "It'll be like another version of it instead of just pulling all the Asians in the movie. That'll be more interesting than [an] only Asian [cast] to American people."
Secretary and junior Chris Qu, in particular, did not notice the lack of Asian actors while watching the trailer. He admits that his interest in the action and plot outweigh any negative feelings about the race of the actors portraying the characters.
"I just feel [that] if they are good at acting, they should get the role," Qu said. "It's not based on what [race] they are or something."
Their thoughts echo the sentiments of Lakeith Stanfield, who plays L in the movie. Stanfield stated in an interview with The Verge that he doesn't believe the new film perpetuates whitewashing.
"The idea that we should turn the whole cast into a Japanese cast just doesn't fit the demographics of America," Stanfield said. "And that's the reason it didn't happen. It's not because we were trying to make a conscious decision to not cast — at least, this is my opinion. I'm not the person in charge of it."
The "Death Note" movie isn't the first to spark debates about whitewashing — "Ghost in the Shell", a movie released earlier this year, was met with criticism for having Scarlett Johansson as Major Motoko Kusanagi. Ma brought up what she believes is another instance of whitewashing in the movie "The Great Wall," where actor Matt Damon plays the role of a mercenary warrior in China. As a Chinese person, she felt uncomfortable to see her culture being intruded upon. After scrolling down the comment thread under the trailer, she agreed with comments discussing the inevitability it was for Hollywood to cast white people for either anime adaptations or other movies based on Asian culture.
"I guess it's because [a white cast is] just more acceptable to viewers from the world," Ma said. "Sure, they can make improvements but I don't see that happening in the near future."