Leo Club holds informational meeting
Officers share their goals for the coming year
With the ring of the lunch bell, students file into room B105 for MVHS Leo Club's first meeting of the year and with the promise of free pizza. Within minutes, there are no empty seats left and students fill the sides of the room, waiting for the meeting to begin. The interest meeting, held on Sept. 1, informed returning and new members about the basics of Leo Club, as well as introduced the officers and events that Leo participates in.
One area that senior and vice president Sivam Agarwalla wants to diversify this year is the volunteer events. Agarwalla believes that having a greater variety of volunteer events will allow members to contribute to causes that they are more passionate about.
"We want to give all our members the opportunity to push themselves to their maximum," Agarwalla said. "We never want to be the ones that limit our members and restrict them on what they can do. We want to make sure we offer all the possibilities and leave it open for the members to decide what they want to do so they can flourish under our environment."
Other than the variety of events, junior and secretary Rahul Sawhney also hopes to register Leo for the President's Volunteer Service Award. This would allow Leo to present members with the award and recognize individuals who have fulfilled a certain number of volunteer hours.
"I'm trying to get [the application] filled out," Sawhney said. "We're in the process of it. We just need to get verified for it right now. I'm hoping we can get that because right now, that gives us something only [MVHS] Octagon has."
According to Agarwalla, one aspect that sets Leo apart from other service clubs is that it allows members to work towards a specific cause.
"Other volunteering clubs give you a couple of volunteering events you sign up for," Agarwalla said. "Along with that, Leo has Project Committee, where you can specialize your interests in a certain organization, go pinpoint that and help them in whatever way you want."
Events like Project Committee, which allow members to work towards an overarching cause, are just one type of event that Leo holds. Outside of volunteering at these events, senior and president Manav Shah hopes to encourage members to participate in different ways.
"I want to try to involve members in more duties that typically officers have done in the past," Shah said. "For example, our Share the Love week that we do annually and I want to get members involved in helping out, like setting up the activities."
According to Agarwalla, the bonding opportunities provided by these these volunteer events foster a sense of family between Leo members.
"We just want to provide a positive, almost family-type of safety net that students can always come to," Agarwalla said. "Suppose they're not feeling comfortable about school. They can always come to one of our officers or their fellow Leo members and feel at home."
About the Writer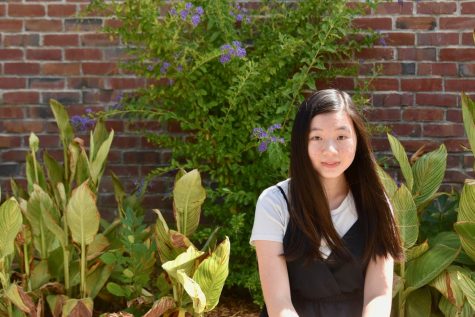 Charlotte Chui, Arts & Entertainment Editor
Charlotte Chui is a senior, as well as a print arts & entertainment editor for El Estoque. She previously served as a multimedia copy editor, and this is her third year on staff.