Preparing for a challenge: Taking the PSAT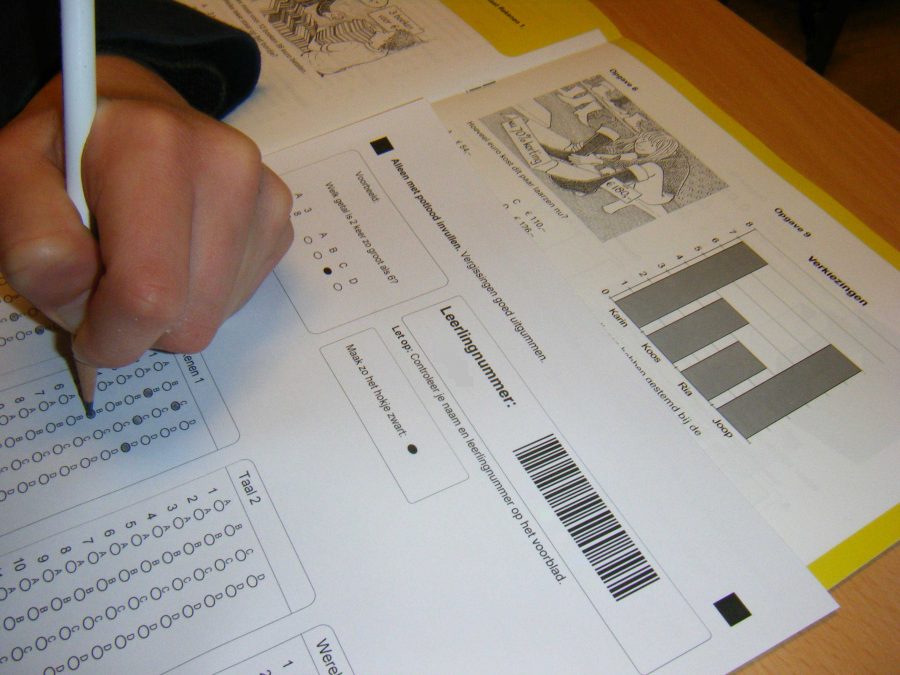 As students in MVHS stroll in and out of their respective classrooms, a thought seems to linger in the minds of many sophomores and juniors: the thought of taking a SAT or a PSAT exam in October, an exam taken annually by students all over the country. According to junior Abhijit Tirumala, the exams hold an importance for students because they help them decide on their career path and determines a direction for their future.
"The PSAT is important because it goes toward the National Merit Scholarship… The SAT is important because everyone wants to do well on it [as it helps them in their life]," Tirumala said.
With the stress of the exams comes another problem: preparing for them. Tirumala believes that it is easier for him to prepare for the exam by buying PSAT books and working through the problems. By using a book, Tirumala was able to analyze all of the different aspects of the exam.
Many students decide to work with tutors to help them study for the test. According to junior Smrutik Sahu, SAT classes from a private tutor geared him up for the exam and made him more confident about taking his SAT exam this coming October.
"Taking extra sessions whenever you are free outside proves to be beneficial," Sahu said. "It may be a hard thing to work in two different types of environment, but as long as you are learning something new, you are developing your intellect and prepared for other exams besides [the] SAT."
Sahu believes that taking private courses has many advantages for students which could help them in the future, by increasing their efficiency. By taking the course, he saw a constant increase in his test scores and became more  confident about taking the exam.

Ideas from Students
"The course enabled me to tackle challenging problems that I had come across, and also it allowed me to save some time for checking my answers. Time management during a test is a critical criteria in which most of the students lack, but because of this course, I finished my exams on time," Sahu said.
Other students such as sophomore Keshav Taneja prefer to use Khan Academy to regularly prepare for the PSAT and SAT. Khan Academy is a website that has partnered up with College Board, the official SAT test creator, to allow students to take  practice tests and complete assignments.
"With Khan Academy's structured and organized system, I was able to learn the concepts that are seen on the tests; this in turn resulted in an improvement in my practice test scores," Taneja said.
But even with all of the options out there, many students like junior Arpita Sundarajan, who took the PSAT last year, prefer not to study for the test as it proves to be a diagnostic for upcoming exams such as the SAT. They believe that studying for the PSAT doesn't show their true knowledge and could hide some of their weakness. She believes that by not studying for the test, she was able to identify her weak points and targeted those during her SAT prep.
College Board, the PSAT examination tackles skills that are used to determine the learning ability of a student. It is a measure of how you will do in college and what you learned in high school, and preparation must be done according to a student's preference.
"The course changed the shape of difficulty [in terms of] preparation as well as in the academic field," Sahu said. "I would personally agree with the idea of going for extra course sessions [and preparing in your own way] in order to develop your skills during your free time."
About the Writer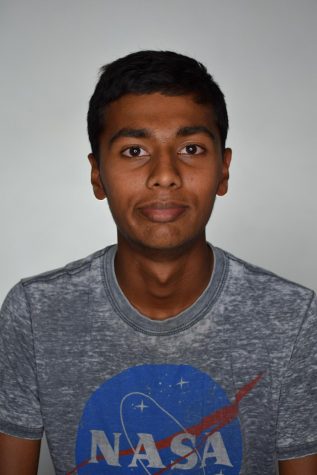 Aditya Dash, Staff Writer
Aditya Dash is a first year staff member of El Estoque Online. Interested in sports, he spends most of his free time on the NBA and the NFL. Aside from playing basketball, he is very enthusiastic about Neuroscience and Biology.