All sports practices cancelled due to heat
Hang on for a minute...we're trying to find some more stories you might like.
As the fifth period bell rang on Sept. 1, students staggered into their classrooms, fanning themselves as they absorbed the air conditioned atmosphere. A message from the loudspeaker interrupted the period informing the school that due to the heat, all after school sports practices would be cancelled for that day.
Earlier, a Loop Mail had been sent out to students and staff, outlining actions to be taken if the temperature exceeded 95 degrees. These included restricting the amount of time spent outdoors and considering school-day schedule changes. The FUHSD office had already been considering canceling after school athletics from the previous day, and made the decision when a heat advisory was issued by the Santa Clara County.
For freshman and JV football player Daniel Harb, the heat played out well for him and his team. The boys had a game scheduled at 4:30 at Evergreen HS, but Harb believes that the cancellation was in their favor as their quarterback and some of their better players wouldn't have been able to play in this game because of injuries and absences.
Scheduled at a later time, the varsity football team's game was only pushed back to 7:30 PM when the temperatures wouldn't be as extreme.
But field hockey co-captain senior Estelle Yoo was not in favor of the cancellation of games or practices. The girls played against Leigh HS the previous day, and Yoo was looking to improve some of her weaknesses from the game, such as dodging players when in possession of the ball.
Despite this, she admits that the rubber pellets from the turf add to the heat on a typical warm day and circumstances would've been worse with temperatures above 105 degrees.
"Just walking out [on the field], it felt like I was in a sauna," Yoo said. "So definitely practice would have been insane."
But the decision doesn't always remain in the hands of the district. Cross-country head coach Kirk Flatow says that he's cancelled practices before because practices in high temperatures tend to lack quality.
"If it's really hot, you're not going to get an effective workout in any way," Flatow said. "You're better off saving yourself for some time later when the weather is better."
Even on other hot days, however, runners have the option to "water run," where they attach a flotation device and "run" in a pool. The team also has optional practices which usually start at 7 a.m. to avoid the daytime heat.
The heat works out differently for different people and different sports, but in the end, Flatow believes it mainly comes down to the safety of athletes.
"[The safety of the kids] is super important to me," Flatow said. "That is the highest priority."
The district advises everyone to take precautions in such extreme temperatures by staying hydrated, wearing loose-fitting light-colored clothing, and refraining from outdoor activities.
About the Writer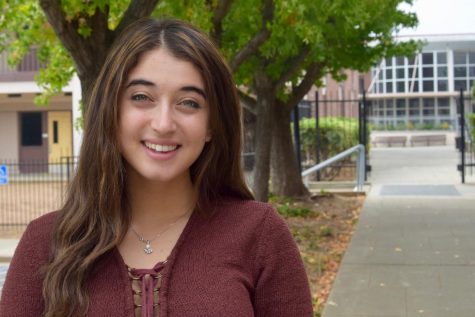 Rana Aghababazadeh, Co-editor-in-chief
Rana is a third-year member of El Estoque and is currently a co-editor-in-chief. She is a former sports editor and enjoys covering basketball and volleyball. In her free time, she enjoys playing movie scores on the piano and watching Billboard's Top 50 hip-hop and R&B Songs of the Week.