The rich man's sport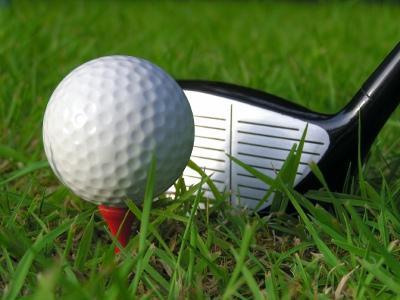 24. 333. 58. These numbers are the amount of rounds of golf our previous and current presidents, Bill Clinton, Barack Obama and Donald Trump, have played respectively during their presidency. There is a stigma that golf is a sport played by the wealthy, perhaps because of media portrayal. Although golf can be viewed in a more exclusive environment, in the end, it's just a sport. A few MVHS golfers shed light on the reality of whether it's a "rich man's" sport or not.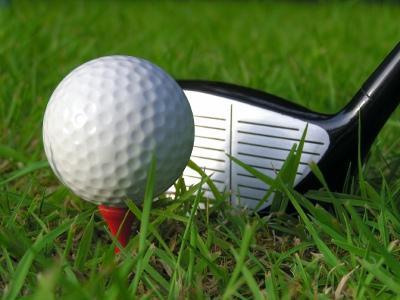 Junior Tiffany Chen, a member of MVHS' Girls Varsity Golf Team for three years claims that it's true that golf may be a sport for the wealthy, since good quality clubs range from $250 to $600. However, if someone is willing to put in the time and money, anyone can become good at the game.
"Players can practice on the driving range or on the golf course," Chen said. "With most courses giving [younger people] a discount price for owning a youth membership, playing can be very affordable and open to anyone."
Former member of MVHS' Boys Junior Varsity Golf Team, sophomore Patrick Han plays competitively to relieve stress. He has been playing for one and a half years. He agrees with Chen that the media's portrayal of golf is misleading, and that golf is played by people of all backgrounds.
When I go to the driving range, I see all sorts of people," Han said. "I swear, over my one and a half years of experience, [I've seen] only a handful of wealthy people."
Senior Meg Niu, who has played golf for about ten years now and is member of MVHS' Girls Varsity Golf Team, also blames media portrayal for the inaccurate stereotype of how golf is only played by the wealthy.
"When I tell people I play golf, they're like, 'Oh, isn't that [a sport] for rich people?'" Niu said. "People have assumed I've come from a financially [prosperous], or a really good family. A lot of people still have that stereotype."
On the other hand, Chen believes that media influence is positively affecting awareness of the golf community, including the youth, by airing celebrities such as Michael Phelps, Niall Horan, and Justin Timberlake playing rounds of golf, as well as Stephen Curry debuting at a professional golf tournament.
"I think the golf industry is actually blooming right now, with TV channels providing exciting coverages of championships and the number of young pros all full of potential to bring home the next trophy and mega earnings," Chen said. "The number of [young people] to play golf is also increasing, as courses now offer big discounts for juniors and many kids are inspired by their idols on TV."
According to a Forbes article on "The State of The Gold Industry in 2016",  the number of youth playing golf  has increased by 20% from 2.5 million in 2010 to 3 million in 2015, further proving Chen's statement on the affirmative actions the media is taking to showcase the sport.

Senior Divya Jindal, former member of MVHS' Girls Varsity Golf Team, believes that certain perceptions of the sport can cause others to think of it as a snobbish or political sport, but there's still beauty to it.
"I think the difference between playing with your teammates in golf, versus playing with your teammates in another sport … [is that] I feel like there's more of an elegance to [golf]," Jindal said. "I think it makes sense for it to be a presidential sport."
Han also expresses how the wealthy use the sport to expand on business relationships and affluence, rather than paying attention to the gameplay. Many people will treat customers or business partners to a game of golf as a way to get to know each other.
"Businessmen use golf to help themselves interact with others," Han said. "That might be the reason why they're so successful, leading to them being rich, so it's like a chain."
Niu agreed with Han, explaining that since golf is a less intense sport, it's easier to converse with others during the game.
"A lot of it, I guess, is business opportunities," Niu said. "It's not like basketball or something, where you just play and not talk about stuff because in golf, you walk and have conversations about things."
Jindal further addresses the stigma of golf. She says that the sport may seem snobbish to some, because of certain depictions, but people have moved past that stereotype. Golf is not considered a rich man's sport to its players, though it may seem like that thanks to media portrayal.
About the Writer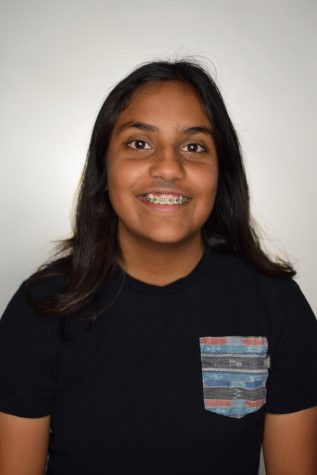 Mallika Singh, Staff Writer
Mallika Singh is a staff writer for El Estoque. She is a senior at Monta Vista High School. In her free time she enjoys playing guitar, singing and spending time with friends.