Smash club hosts its farewell tournament
At MV Smash club, one can expect to hear the usual cacophony of button presses and flicking of joysticks, along with the atmosphere of both friendly and competitive gameplay. But on May 19th, something felt different. Perhaps it was a sense of nostalgia. Or maybe it was the dread of having to say goodbye to the club that was the foundation of Monta Vista's Super Smash Bros. Melee scene. The club did, after all, consist largely of a senior population.
It first begins with a Facebook post welcoming club members to attend the last tournament of the year by senior Junsung Park. The event quickly garners the attention of several club members, all of whom select "Going" on the event.
At 3:30 p.m., the bracket begins. Several club officers moderate the tournament as members partake in competitive matches. By the end, Bryan Chen, who goes by the handle "MattressWorld" is declared the victor. A seasoned player, he mains Fox McCloud, a space animal from Nintendo's Star Fox series. No prizes or rewards are handed out — just validation from his peers who are left awestricken and excited after a win against his worthy adversary senior Felipe "Flippysalsa" Sosa.
As the tournament comes to a close at 6:30 p.m., the club decides to host one final event: a crew battle. This entails two team captains choosing a team — and having them duke it out in a 1v1 battle. Once again, Chen is able to pull through for his team, ultimately taking the win.
While the club strives to continue to foster interest in Smash Bros., it will be up to the next class of officers to lead the club into next year. Without the unwavering passion of Class of 2017 which organized brackets and tournaments, the future of the club hinges on its ability to adapt to the always-changing scene of Monta Vista Smash.
About the Writer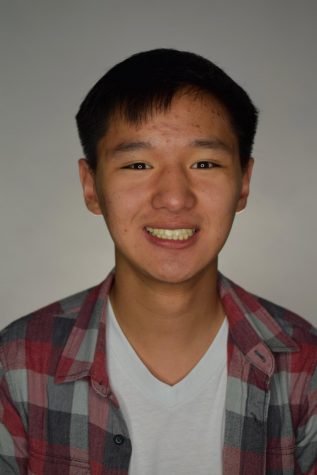 Daniel Lin, Staff writer
Lin, a senior and third-year staff member of El Estoque, serves as Webmaster for elestoque.org. Lin was Copy Editor and Special Report Editor in 10th and 11th grade, respectively.