Softball: Team conquered by Mountain View HS 1-3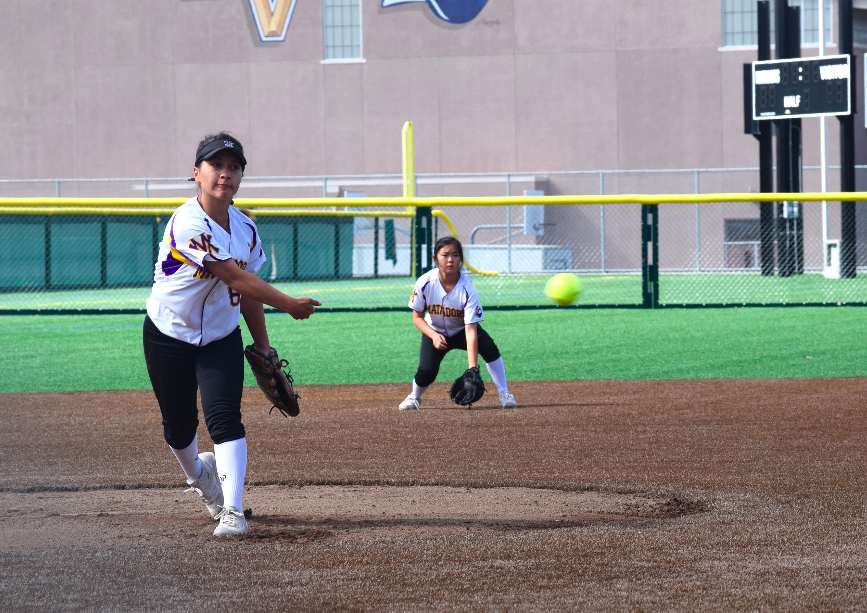 Parents sat in the stands, hands shading their heads as the sun emerged from behind the pines in the two last innings of the game. Many had lost attention with the score lingering at 1-3.
But an unexpected hit from junior Anne-Marie Manley redrew the attention of the crowd as the two-year varsity player sealed her position on first base. Following the run, senior Danielle Koontz gained a spot on first. The Matadors were in position to tie the game, but were unable to push the last two runs as Mountain View HS' defense clutched the far hits from MVHS. The Matadors lost 1-3.
MVHS' loss to Mountain View HS on April 18 pushed the team's league record to 3-3.
The game was tied until the seventh inning in which Mountain View HS pulled ahead and got two runs. Senior Mika Maenaga failed to catch a hit heading over the fence, sealing Mountain View HS' win.
About the Writer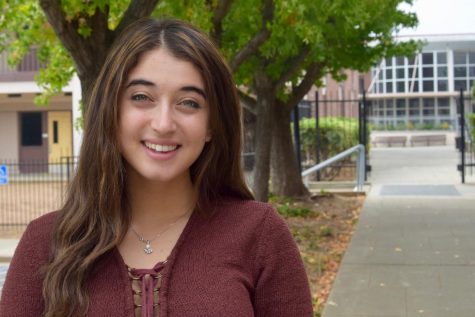 Rana Aghababazadeh, Co-editor-in-chief
Rana is a third-year member of El Estoque and is currently a co-editor-in-chief. She is a former sports editor and enjoys covering basketball and volleyball. In her free time, she enjoys playing movie scores on the piano and watching Billboard's Top 50 hip-hop and R&B Songs of the Week.