Powderpuff Day 1: Juniors beat freshmen in a close first game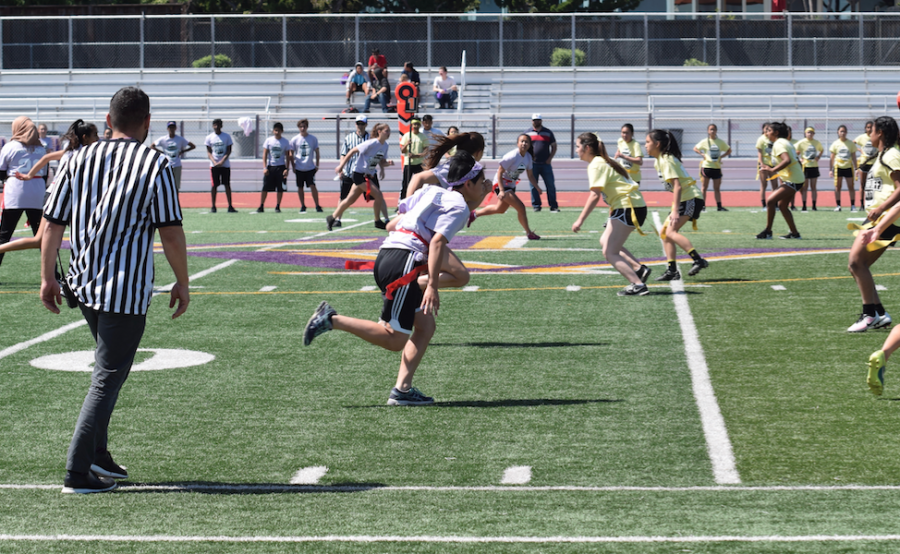 When the lunch bell rang, students and teachers poured out of their classrooms to go watch the MV March Madness Powderpuff competition. The bleachers quickly filled for one of the most anticipated events of the year. The game kept the crowd engaged, with freshmen taking up a third of the bleacher, cheering their team on at their first ever Powderpuff game.
The halftime show filled with newly-taught student acrobats also kept the crowd laughing. Some tense moments include a tie at the end of the second half. The game ended 21-14 in the juniors' favor. Take a look at some pictures from the first round of the event.