"Calexit" movement gains momentum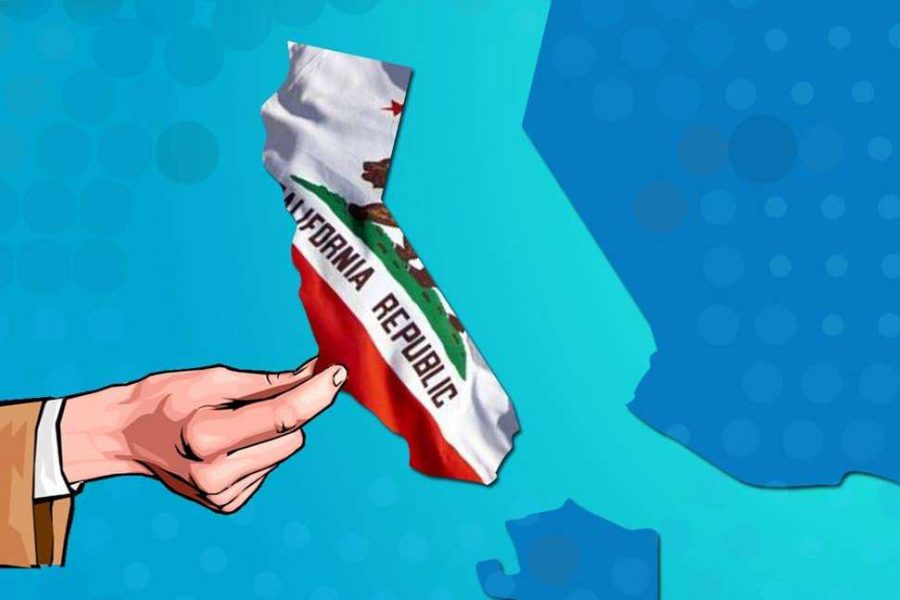 Krishna Sunder
March 3, 2017
Secession isn't new to the U.S.
From Virginia's calls to secession in 1798 to the South during the Civil War, movements for state secession have risen since the creation of the Union. But it wasn't until after the 2016 election that serious calls for secession re-entered national politics through the Yes California Independence Program.
The Yes California Independence Program, or "Calexit", was formed in 2014 by Californian political activists Louis J. Marinelli and Marcus Ruiz Evans. The program aims to create an initiative on the 2019 ballot to allow California to peacefully secede from the Union.
Secession is unconstitutional, but the Yes California program also intends to create an amendment allowing peaceful secession. If the Calexit movement were to be successful, California would have to create an entirely new government — renegotiating trade agreements, education policy and foreign aid.
In the weeks after Donald Trump was elected president, however, Google searches for "Calexit" skyrocketed as discontent Californians turned to more unusual political movements in opposition to national politics.
The exact extent of support for the Calexit movement is still unclear. Twitter polls conducted by Yes California indicated up to 76 percent support for secession, but according to Reuters, only 32 percent of Californians were in support of leaving the Union.
CALIFORNIA: Are you ready to secede from the United States? #Calexit

— Yes California (@YesCalifornia) November 9, 2016
Sophomore Sidhartha Murthy partially empathizes with supporters of Calexit and explained a few benefits and setbacks of California's interactions with the federal government.
"We are the sixth largest economy in the world and we give 1.2 dollars for each federal dollar we get, but we still rely on the federal government for funding," Murthy said.
Freshman Chris Cellini was against the movement, claiming a California secession would raise new and troubling questions about the state's financial independence.
"Once it happens, California will not be able to support itself," Cellini said. "I don't think we'll have enough money to support ourselves."
Cellini's sentiments were echoed by many students across campus, including freshman Jenny Chen.
"I think [Calexit] is kind of dumb," Chen said. "The Civil War already made it clear that no state is leaving. You can enter the U.S., but you can't leave it."
Regardless of its feasibility, Calexit has risen in popularity as a symbol of Californian resistance to the Trump administration. Despite understanding the motives behind Calexit, Murthy hopes the federal government will not let the movement get out of hand.
"I think [Trump's] economic advisers are hopefully smart enough to notice that [California] is a big powerhouse, and [they're] going to change the life of [about] one-eighth of Americans if they do [allow Calexit]," Murthy said.