Behind the counter: The MVHS cafeteria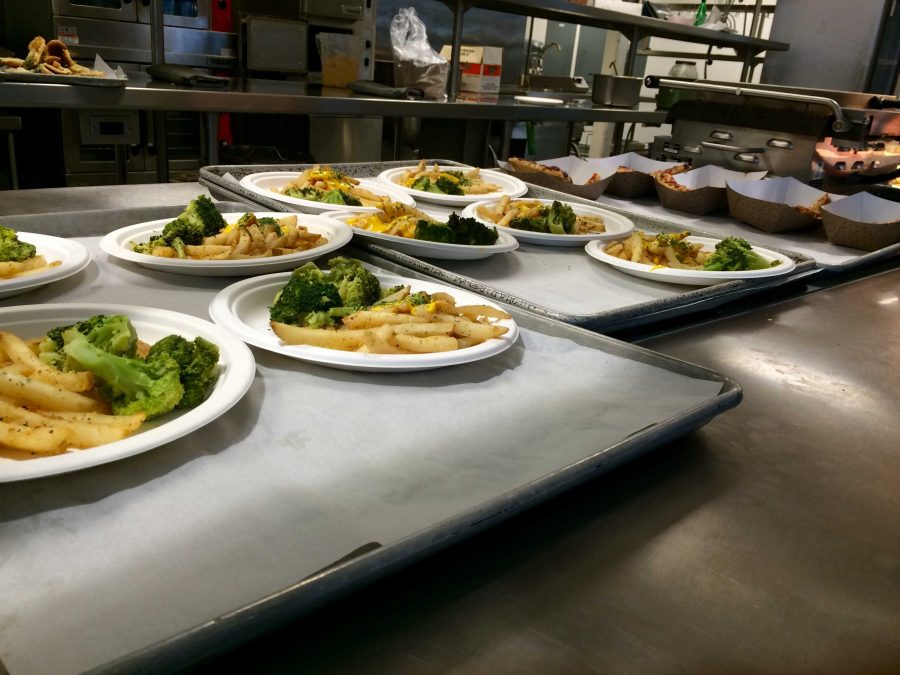 Every morning at 6 a.m., the MVHS cafeteria cooks enter the school along with Food Services Manager Debbie Herrera. From then, they begin baking chocolate chip cookies—14 sheet pans of them to be exact—all of which are gone by the end of brunch a few short chaotic hours later.
Between checking inventory, doing paper work, making spreadsheets, cooking and managing the staff, Herrera fills the hours from 6 a.m. to 2 p.m. Despite the busy schedule, Herrera's love for her job stems from her love of cooking.
"My dad used to cook; he was a chef," Herrera said. "And my brother: he used to do everything barbeque, and I really liked it so I learned a lot from that and I thought 'I think I'll try that out.' That's what got me into it: my family background."
Since first getting into cooking, Herrera graduated from Le Cordon Bleu College of Culinary Arts in San Francisco and went on to cook for many high-end restaurants including Fairmont, Marriott and Four Seasons. In fact, it was at Four Seasons that Herrera first considered working for a school district, something that was suggested to her by one of the other chefs six years ago.
"I was complaining to one of my chefs at Four Seasons that I got tired of working weekends and that I got tired of holidays. He said, 'Go work at a school district,'" Herrera said. "So I actually went to this website and I clicked to the bottom and it happened to be [MVHS, which] had an opening."
After a short interview, Herrera was hired to be a cook at MVHS almost immediately. After her former manager retired a year later, Herrera was offered the job of manager, which she gladly accepted. Since then, she has been able to use her culinary expertise to teach her cook and assistant cook more about improvising and making fresh food.
Everyday, the MVHS cafeteria serves around 375 full lunch meals and 175 full breakfasts. The preparation for this usually begins around 30 minutes before lunch or breakfast since MVHS is one of the few schools that does scratch cooking, mainly because of Herrera's strong culinary background. Among the most popular dishes are burgers and soups; generally in a day, the cafeteria makes 240 beef burgers, 30 pounds of pasta and 120 soups, all of which are gone by the end of lunch.
"[Before brunch or lunch] everybody is lined up like a manufacturing line," Herrera said, "and we're all prepping the food and getting it out the door for all of you."
Herrera's background is in Italian cooking, so naturally, that's what she tends to lean toward. However, when asked about her favorite dish from the MVHS cafeteria, her answer is immediate: nachos.
But what's far more important to her is what the students think, since she works all day to provide dishes that she hopes they can enjoy as much as she enjoys cooking them. As she says, her whole job is making sure that the students of MVHS are fed and happy with the food they are receiving.
"My favorite thing about working here is seeing you guys all come in and line up at that door. I know my food's going to be gone," Herrera said. "Everything is gone so that means you guys are liking the food. That's the best part of my day."
About the Writer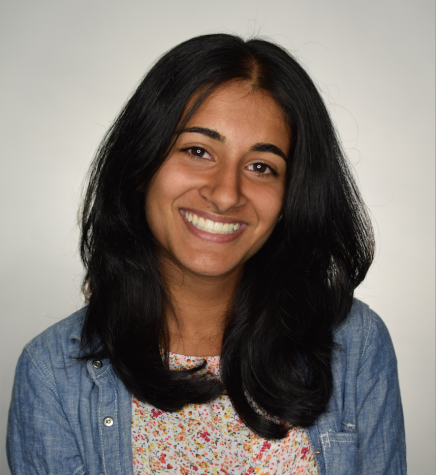 Akshara Majjiga, Staff Writer
Akshara Majjiga is a senior and third year staff member for El Estoque. She has formerly served as Managing Editor and Sports Editor.