MVHS Microfinance hosts Poverty Banquet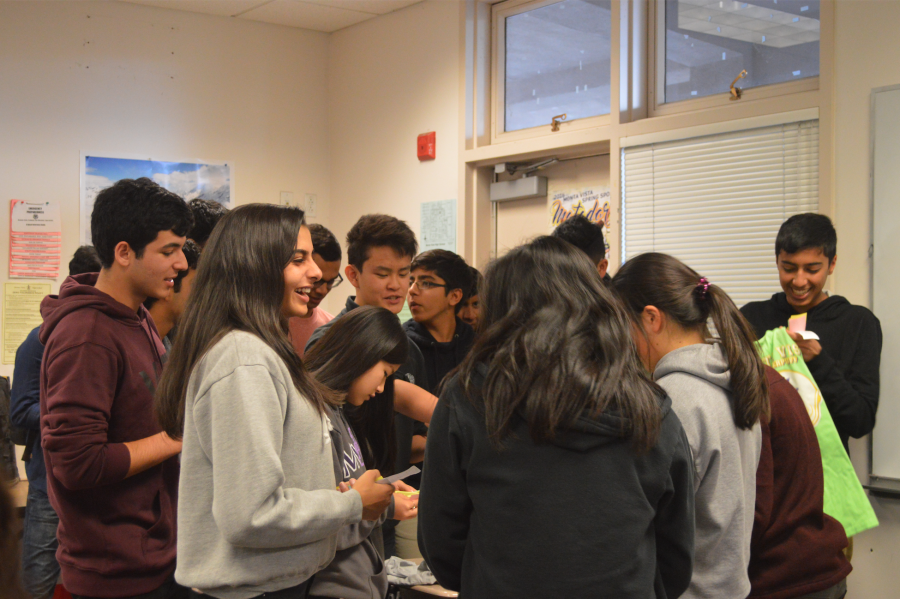 M

embers and non-members alike were packed into room D202 on Nov. 28 for a special MVHS Microfinance club meeting. They were there to participate in the club's business simulation called the Poverty Banquet, the first of its kind and one of the many interactive activities that the club organizes.

MVHS Microfinance club strives to help small businesses and entrepreneurs around the world grow their businesses by lending them money through a global microfinance organization called Kiva. The club's goal is to bring microfinance to the attention of MVHS students and give them an opportunity to form relationships with global entrepreneurs while learning about economics and the global marketplace along the way.

The Poverty Banquet was a simulation of this global entrepreneurial marketplace. Each participant in the game was an entrepreneur hoping to grow their business in the country that they were randomly assigned.

When the players earned enough money by "working," (in this case, folding t-shirts, answering trivia questions or shooting paper balls into a goal), they could exchange the money for pizza and cookies, but there was a catch: the wealth of the country they got determined the opportunities they had. For example, entrepreneurs in poorer countries could rarely go into high-paying field, and struggled to earn enough money to purchase a cookie, never mind a slice of pizza.

Throughout the game, the microfinance institution helped these poorer businessmen and gave out loans, allowing any entrepreneur to grow their business and make it big in a higher-paying industry. The game also allowed players to understand the importance of microfinance — and lending money to poorer entrepreneurs — in a much more effective way than a presentation.

Senior and MVMF co-president Sid Satya believes that incorporating interactive activities such as the Poverty Banquet into regular meetings is the key to getting more students involved in the club.
"We try to make the meetings fun, like we don't want be like a super serious club because we don't want to talk at [members]. We're already in school for like seven hours, right?" Satya said. "As we make our meetings more fun, people start caring about [the club]."
Junior and MVMF co-president Ryan Miranda believes that the Poverty Banquet was a success for the club because it was an interactive way to show players the privileges and opportunities that entrepreneurs in wealthier countries have compared to those in less fortunate nations.
"We had the idea to spread a kind of awareness at [MVHS] about how fortunate we are compared to struggling entrepreneurs," Miranda said. "We just wanted to make the problems of the entrepreneurs we help a lot more prominent to our members,"
In the end, most of those who participated in the Poverty Banquet received a slice of pizza and a cookie for attending, but the message that the banquet hoped to send was still heard.
"It got new people interested in the club and…made them more aware of the struggles of entrepreneurs," Miranda said. "We want to keep growing as a club, getting more members, putting on more cool events, and of course, helping more entrepreneurs around the world."
About the Writer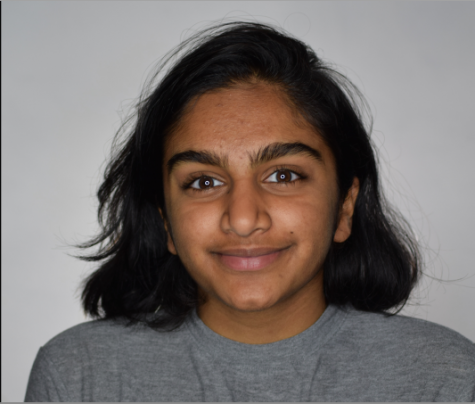 Himani Yalamaddi, Staff Writer
Himani is a senior at MVHS and a second-year staff member. She enjoys trying new things, going to different places and being outdoors.