Taking their shot: Two players pursue soccer at the Academy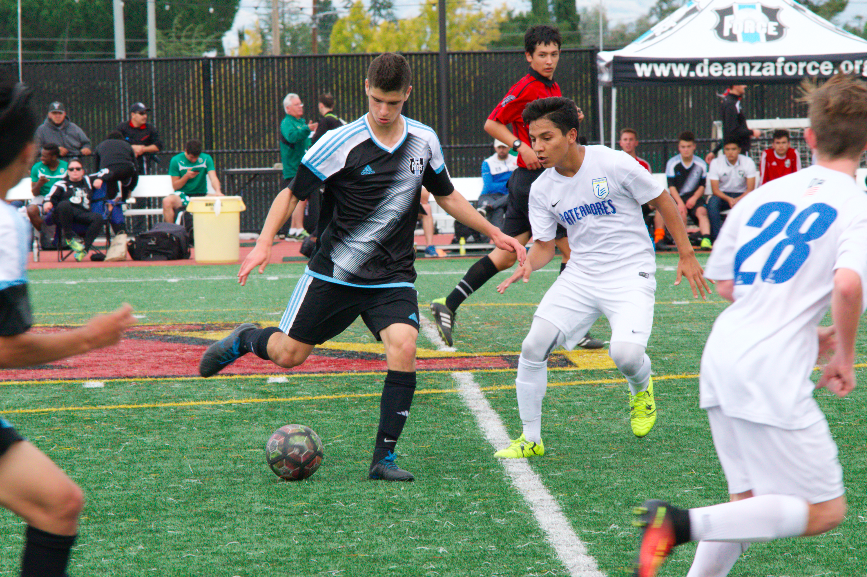 Sophomore Itay Rabinovich can hardly remember his life before soccer. At the age of five, his grandfather introduced him to the game by giving him a ball to play with.
"He was always kicking something around," Itay's father, Roberto Rabinovich, said. "We would always play with him around the block and in the parks. That was his favorite thing."
Eleven years after the days of four feet high portable soccer goals, Itay now plays for the De Anza Force U-15/16 Academy team. The team is paired with the U.S. Soccer Academy, an elite program of 77 select clubs across the U.S. designed to train youth players for careers in professional soccer. Some Academy players even sign contracts after their U18 season.
Although Itay now plays at one of the highest levels for his age, playing competitive soccer wasn't always one of his goals. He started in a beginner's league in the American Youth Soccer Organization, but soon, it turned into something much more than recreational soccer. The transition to the competitive ranks  happened in middle school when Itay moved to train under a new coach who identified his potential and always pushed him to excel.
Over the years, Itay's coach recognized his talent, continuously recommending him to the next level and the next. Soccer soon became a much more serious part of Itay's life ever since he joined the Academy.
"[Soccer]'s always been something that I love doing," Itay said. "I love waking up at six in the morning and just going to the field and playing around, so I realized that I love it to a point where I want to do it as high level as I can and I realized the opportunities that it gives me."
Before joining the Academy, Itay played on the second highest level of De Anza Force — the National Premier League (NPL), the team sophomore Soham Mukherjee is currently on.
After playing for lower level teams and gaining his soccer prowess, Mukherjee moved through several higher teams and then onto De Anza Force. He wasn't accepted into the first Force team he tried out for, but he later tried out and played for the U14 Academy.
For both Itay and Mukherjee, their experiences on the Academy have been on an entirely new level of competitiveness and intensity from club and school teams. Players on the Academy train two hours every day, five to six times a week. On top of the heavy practice schedule, the team often travels for games, going across the country to places such as Florida, Washington and Indiana, which requires missing school about every three weeks. But what sets the Academy apart from other club teams is not the amount of training or the traveling, itís the professional environment.
"The very first thing … they told me when I got on Academy is now I need to represent myself and represent my club," Itay said.
Academy players are connected with National Team coaches and staff, and there's a different energy and intensity, one where players are always training to become better because of the difficulty in maintaining a spot on the team.
"There's a big step from recreational soccer to competitive soccer, and then from competitive soccer to Academy is another big difference," Mukherjee said. "And then for most other club teams, it's still competitive. But it's like in Academy, you  have to fight for a starting spot."
Despite all the opportunities that the Academy provides for Itay and Mukherjee to take their soccer to the next level, playing for the Academy comes at a price. This year, when Itay signed a contract with the Academy, he became ineligible to play for MVHS. Since the Academy trains so often, the contract aims to protect the players from putting too much stress on their bodies. According to Mukherjee, high school soccer is also known to be more aggressive, resulting in more injuries than in a higher league such as the Academy.
Itay and Mukherjee have also had to sacrifice other hobbies in order to fully pursue competitive soccer because the time-consuming schedule of national level soccer doesn't allow for much else. At the beginning of freshman year, Itay had trouble keeping up with guitar practice, and before 8th grade, Mukherjee knew he wouldn't be able to commit to playing the piano. For soccer at this level, even when there are no practices or games, players for teams like the Academy and the NPL go out to the field to keep their skills polished.
"They wake up over the weekends, when there's no games, and grab a ball and go to the field to kick or run a little bit to get more and more in shape," Roberto said. "[Itay's] life surrounds soccer in a way that everything is dictated by the timeline of his practices and his games. The time that he goes to sleep, the things that he eats, so it impacts every aspect of his life."
But it's a trade-off that Itay and Mukherjee are willing to make. The Academy has allowed them to train in a competitive environment for a sport they love, while forming bonds with the teammates they spend so much time with.
"You get to be with your team for years and years with no change, so you get to know the guys as brothers," Itay said. "But the biggest step for me I think is Academy puts you in a professional environment."
About the Writer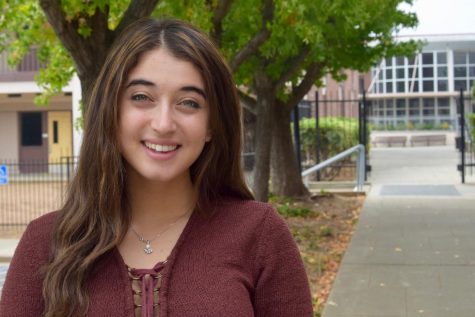 Rana Aghababazadeh, Co-editor-in-chief
Rana is a third-year member of El Estoque and is currently a co-editor-in-chief. She is a former sports editor and enjoys covering basketball and volleyball. In her free time, she enjoys playing movie scores on the piano and watching Billboard's Top 50 hip-hop and R&B Songs of the Week.