FUHSD choirs gather for intra-district concert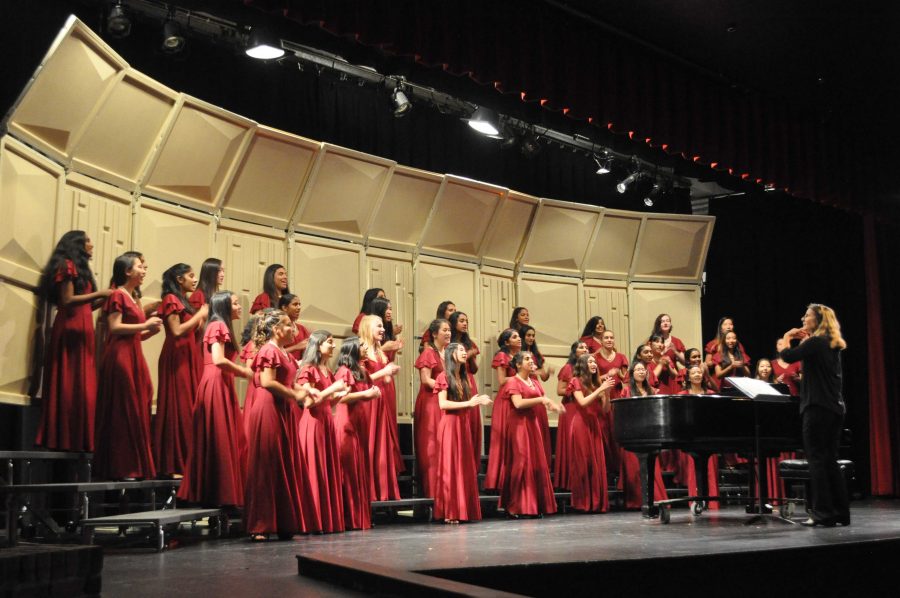 Girls choir students from all over the district were chatting excitedly as they were getting seated in the first few rows of Lynbrook HS' packed auditorium on Nov. 9. Choirs from all the FUHSD schools, including MVHS' Bella Voce, gathered that night to sing together and for each other. It was a time to showcase what they've been working on, reconnect with old friends and make new memories.
For junior Madi Anderson, the event was a time to enjoy singing with her friends in the other women's choirs in FUHSD.
As Anderson explains, the night began with each choir singing three songs on their own, and then five songs together. These last five were directed by a guest professional conductor, Anna Hambre.
And after a long afternoon of preparation and the performance, the girls from Bella Voce were exhausted but enjoyed the experience.
Junior Devin Pereira recounts a particularly memorable moment during one of Bella Voce's solo songs.
"When we were singing one of our songs as an individual choir, we did this part where we start step-touching and clapping, and the whole audience started to clap," Pereira said. "And then at one point, rows 1 and 3 go in one direction and rows 2 and 4 go in another direction so we're like criss-crossing, and then the Cupertino choir just went crazy."
Pereira really liked the diversity in song styles of the program this year, as they did a spiritual, a classical, and a latin song for their individual choir songs.
Listen to MVHS's performance at the concert here:
[soundcloud url="https://api.soundcloud.com/tracks/297183481″ params="auto_play=false&hide_related=false&show_comments=true&show_user=true&show_reposts=false&visual=true" width="100%" height="200″ iframe="true" /] Ban, Ban, Caliban: 0:00-1:50
Good Night, Dear Heart: 1:51-5:08
Vivir Mi Vida: 5:08-7:12
Choir teacher Sharon Summer says the event is a great experience for the girls, giving them the opportunity to experience performing with other schools and with other conductors.
"I think just getting to see what else happens as far as the other treble choirs in our district [is a great opportunity]," Summer said. "It's a tradition that started three years ago, and I think that it's one that we'll keep doing, because it's just really valuable."
After laughs, cheers and reconnecting with old friends, Bella Voce enjoyed another year at the joint concert, and next year is sure to bring even more memories.
"They all have really unique styles depending on how their choir program is run," Anderson said, "So I love listening to the other choir's music and meeting other people."
About the Writer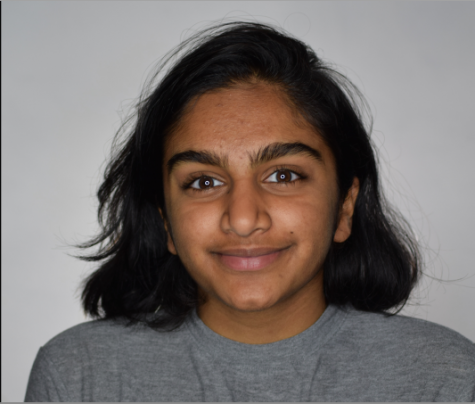 Himani Yalamaddi, Staff Writer
Himani is a senior at MVHS and a second-year staff member. She enjoys trying new things, going to different places and being outdoors.