A look back: Girls golf's trip to CCS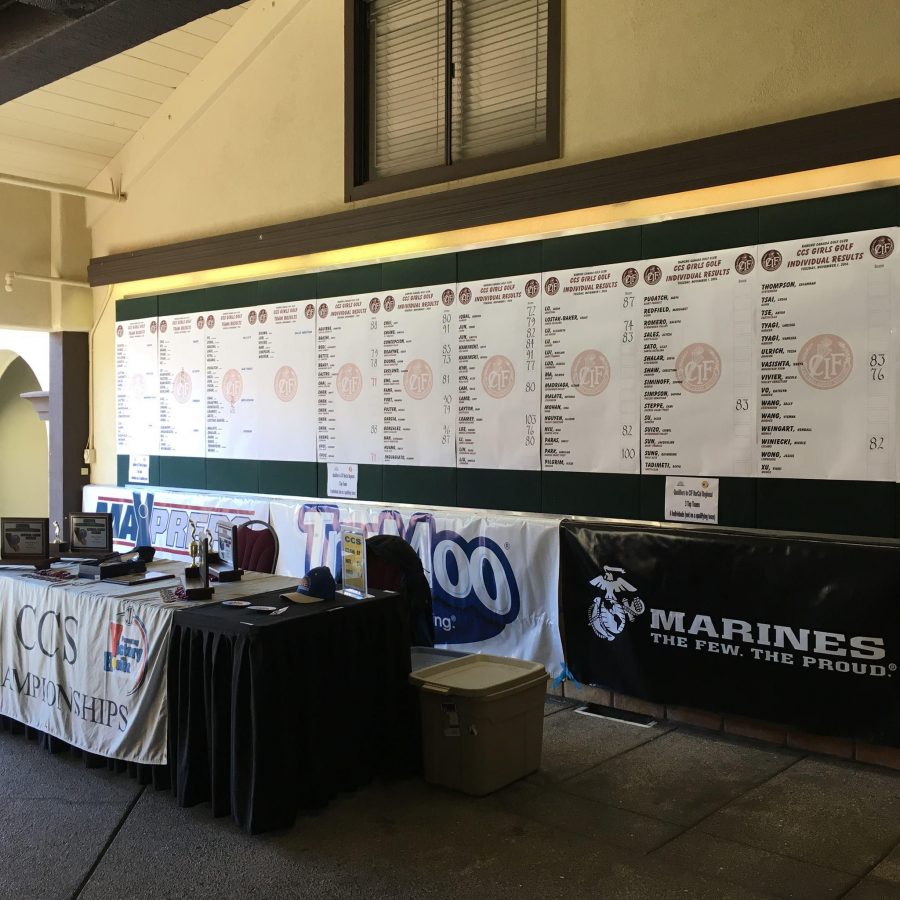 The first incongruity that both sophomore Tiffany Chen and junior Meg Niu noticed when they arrived in Rancho Cañada East Course in Carmel early in the morning on Nov. 1 was the giant scoreboard above the course. The board was adorned with papers with different names and scores, and it was much larger than the ones at any other meet during the season. It was a reminder that this was not just some average league meet; it was actually the biggest meet of their season: CCS.
Chen started her drive to Carmel on a Tuesday morning at 5:00 a.m. and arrived at the course at 7:00 a.m. — long before first period started back at MVHS. After the two hour drive, the sun still hadn't reached the fairway on the course, as there was still a half hour until the course opened for warm ups.
"It was pitch black and my mom was like 'How are you going to play in this,'" Chen said. "And then at 7:30 it just started lighting up."
According to Niu, the Rancho Cañada East Course that had hosted CCS for many years was due to close some time in the near future, so this was one of the last opportunities the girls had to play on it.
Based on her performance on the same course last year at CCS, Niu had set some goals for this year. Though she improved her score from last year, Niu was somewhat dissatisfied with her results as she was unable to card under 80 (strokes for the entire course).
"[In the] first half, everything was good," Niu said, "but then [during the] second half, we were waiting at the turn because it was held up in the front, and I don't know, I forgot how to swing and nothing was going right."
Chen was also less than pleased with her performance and rank at CCS, but as a sophomore in her first CCS appearance, Chen was able to appreciate the competitive atmosphere and what it meant to play with some of the best high school golfers in the area.
It helped build confidence in me because I got to focus and play in a tournament with other good players, and that also makes you play better.
sophomore Tiffany Chen
"It was a good experience meeting all of the female golfers because they were from all over the Bay Area," Chen said. "It helped build confidence in me because I got to focus and play in a tournament with other good players, and that also makes you play better."
This year, unlike last year, Niu had a teammate to accompany her at CCS. Although Niu and Chen did not get to play together and their tee times were around 10 minutes apart (with Niu starting at 8:20 a.m. and Chen starting at 8:30 a.m.), both were able to appreciate having a teammate and coach to speak with, rather than new competitors that they had just met.
Both girls started playing many years ago, but they have the same goals for next season: to qualify for NorCal States.
In the meantime, after winning the lower league this year, they hope to build up their team in order to perform well in the new higher De Anza league for next year.
About the Writer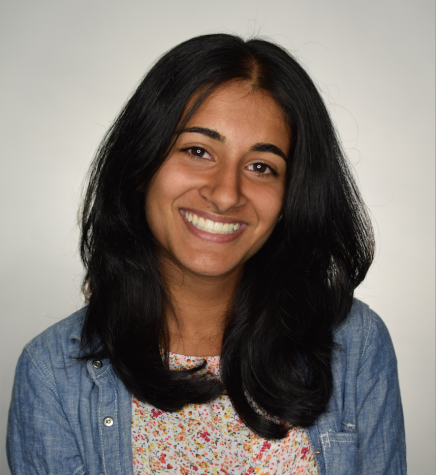 Akshara Majjiga, Staff Writer
Akshara Majjiga is a senior and third year staff member for El Estoque. She has formerly served as Managing Editor and Sports Editor.