#Mannequinchallenge sweeps the internet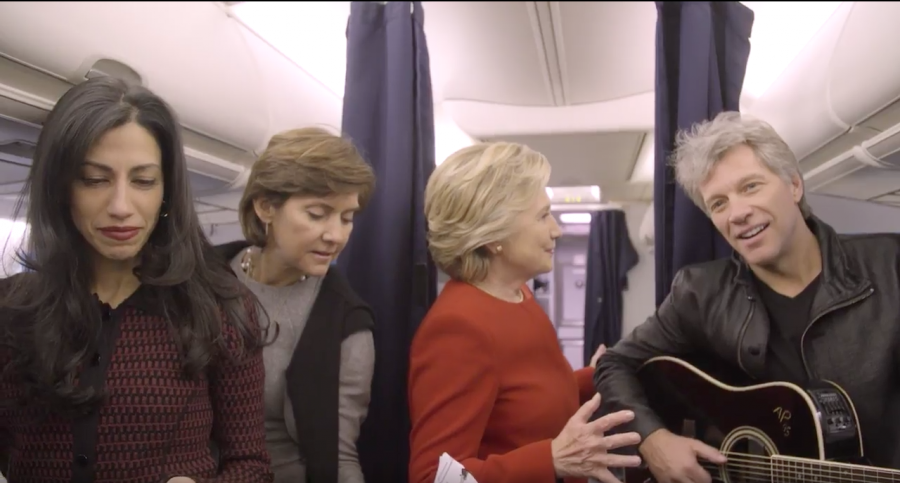 Aanchal Garg
November 19, 2016
#Mannequinchallenge is the next big phenomenon on the internet. From Hillary Clinton on her campaign plane on Election Day to Blac Chyna and Rob Kardashian in the delivery room, many are jumping on board with this viral video trend.
The trend has people hold a pose as still as they can while someone records a video of them, making them look like mannequins. Rae Sremmurd's "Black Beatles" is often played in the background. The challenge gained popularity on Twitter and Instagram in early November after a group of high school students did it in Jacksonville, Florida, and still continues to be at the top of people's feeds. People have even taken the challenge to the next level by doing it underwater and while doing sports.
MVHS has also seemed to follow the crowd. Multiple classes have filmed themselves doing the challenge, including senior Priya Pachori's Writing for Publication class. During a work period in class one day, Pachori's fourth period decided to do the mannequin challenge as a class.
"All other teams have done it, like sports teams and TV crews," Pachori said. She explained how the mannequin challenge inspires bonding and awareness as a team. "When you're part of a team, you just want your team to be known as [one]."
Video used with permission from Dan Sachs.
Like Pachori's class, senior Lillian Wu's third period Physiology class also decided to take on the challenge.
"Something as simple as holding a phone for two minutes is really hard," Wu said.
Although the trend has gained worldwide popularity over the past month, some students like sophomore Vivek Baskaran think the challenge is overrated and a waste of time.
"A bunch of people standing still," Baskaran said sarcastically. "Yay."
Others enjoy watching the videos and think the challenge is innovative.
"
"Something as simple as holding a phone for two minutes is really hard,"   -senior Lillian Wu"
"They're pretty funny, especially the ones where someone screws up," junior Tejas Bhat said.
Funny or not, the mannequin challenge continues to gain momentum with countless new creative spins and more and more celebrities adding to its fame. Spreading across social media, the #mannequinchallenge isn't going anywhere anytime soon.