Country music fans at MVHS talk country after the 50th CMA Awards
The 50th Country Music Association (CMA) Awards on Nov. 2 were mostly ignored at MVHS – even Beyoncé's unexpected and controversial performance at the show wasn't enough to spark students' interest. This doesn't come as a total surprise; country music is often ignored as a genre, especially in an area like Cupertino, far away from the culture that country music reflects.
While country isn't the most popular type of music at MVHS, these students and staff members are some of the few that consider country music as one of their favorite genres.
Sophomore Julia Loretto
Sophomore Julia Loretto, an avid country fan, first began listening to country music when she was in the third grade. Loretto's dad, also a fan, was the one who first introduced her to the genre, playing it in the car when she was younger. From then on, her love of country only grew.
Loretto, like other country music fans at MVHS, feels disappointed by the lack of country fans both at school and in this area.
"I don't think it's represented very well," Loretto said. "I mean, not a lot of people listen to country music, so it's not as represented here as in different places."
Listen to a few of Loretto's favorite country tracks:
Copy technician Carol McEvoy
MVHS copy technician Carol McEvoy grew up listening to rock. It was only three to four years ago – when her sons introduced her to country music – that she began showing interest in the genre. Initially, McEvoy disliked country music and preferred the rock artists that she grew up with. Once she began listening to country, however, she was hooked.
Now, she listens to a mixture of both rock and country music, though she admits that much of the country that she listens to she would consider 'crossover' country; music that incorporates elements from pop and rock music along with country.
Regarding country music's reputation at MVHS and the area surrounding, McEvoy finds that the negative sentiment towards country mostly comes from students and the younger generation.
"With my group of friends or their friends' friends' there is a pretty large following of country music," McEvoy said. "I think it's the younger kids that maybe aren't as familiar with it. If they heard it more they might like it."
Listen to a few of McEvoy's favorite country tracks:
Sophomore Lipi Vallabhaneni
Sophomore Lipi Vallabhaneni was first introduced to country music when she  heard Taylor Swift's "Love Story" on the radio when she was eight years old.
"I was like, 'Who is she?' After I heard her, I thought [the music] was really nice, so I just had an interest in country music after that," Vallabhaneni said.
For her, the stereotypes that people create around country music is what bothers her the most.
"I feel like when a person sees…one video, they stereotype all country music into that specific category."
Despite the stereotypes, Vallabhaneni sees country music as a genre of music that she can relate to much more than others.
"[Country's] more – I can't say personal, because all music is personal – but it speaks to me more than pop."
Listen to a few of Vallabhaneni's favorite country tracks:
Junior Demetra Williams
Junior Demetra Williams first began listening to country after she and her class learned swing dancing in 8th grade.
When Williams was looking up one of the line-dancing songs, "Footloose", online, she stumbled upon Blake Shelton's version, and that's how her love for the genre began.
Williams often feels like the negative attention on country music is, for the most part, uncalled for.
"Around here the first thought about country is like, 'Ew, you listen to that?'" Williams said. "I just, I don't understand. Everything I love about country is that it's upbeat and happy and it looks on the more positive aspects of things, usually, and I just don't understand why people don't like it or why it has such a negative rep."
Williams believes that the best way to conquer the stereotypes that people have of country music is simply to listen to it.
"I really like it, and it's just a shame that especially here, it has such a bad rep, and I really wish that people would embrace it more," Williams said.
Listen to some of Williams' favorite country tracks:
About the Writer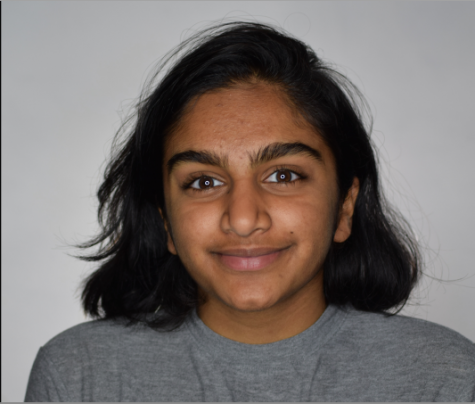 Himani Yalamaddi, Staff Writer
Himani is a senior at MVHS and a second-year staff member. She enjoys trying new things, going to different places and being outdoors.