Field Hockey: Team defeats Homestead HS in shutout
Hang on for a minute...we're trying to find some more stories you might like.
MVHS varsity field hockey took the field for a home game on Oct. 21 against Homestead HS. In the first half, the ball moved between the two sides, with neither team getting an opportunity to score. Fifteen minutes in, an HHS player was called on a foul and got a green card, giving MVHS the advantage. MVHS was able to play a more offensive game and made a few shots on goal in the following minutes. Most of the first half consisted of defenders from both teams clearing the ball up and ended in a stalemate at 0-0.
The start of the second half saw MVHS return to the field with a renewed determination to score, marked by their cheer of "MV score." MVHS was forced to play defensively for the first ten minutes, but after a breakaway, junior Estelle Yoo scored off an assist from junior and team captain Sara Nordby. Less than a minute later, junior Devin Pereira scored off an assist by junior Serena Yoo. MVHS kept the ball on HHS' side for the rest of the half. With 20 seconds left, a stroke was called for MVHS due to an illegal push by a defender in the penalty circle. Estelle took it and scored, resulting in the final score of 3-0.
About the Writer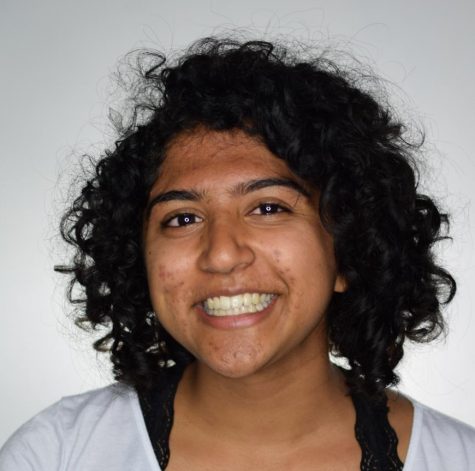 Anjini Venugopal, Staff Writer
Anjini Venugopal is currently a senior and previously served as beats editor for El Estoque. She is quite fond of music and coffee. When she isn't reporting, she's likely to be found sitting with a book.