Both sides of the pool: Girls water polo coach balances the responsibility of coaching two teams at once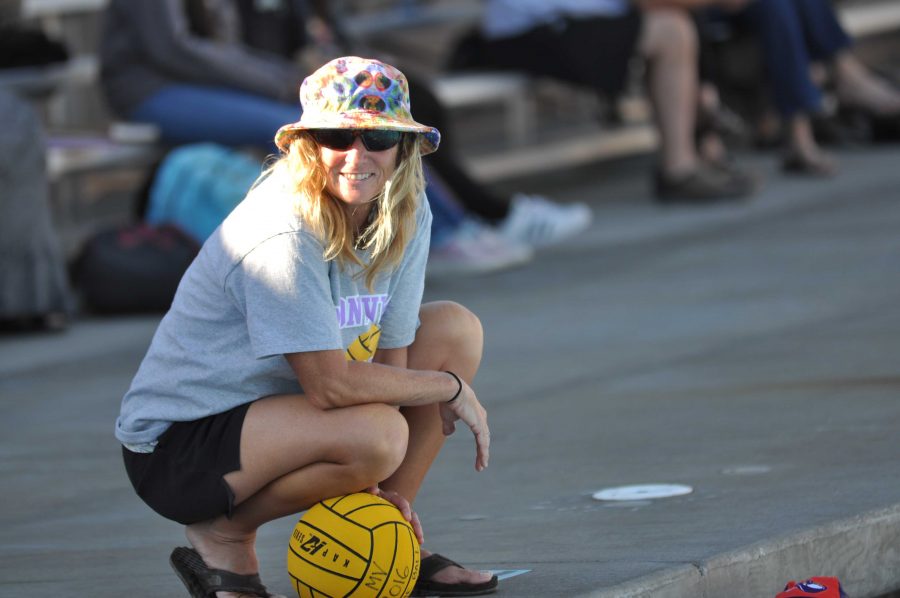 It's 3:45 p.m. and nobody is in the pool. Girls water polo practice has officially started at 3:30 p.m., but there's a holdup. Several players line up to talk to coach Gigi Swan about having to leave early for an upcoming tournament. After Swan gets the girls into the pool to warm up, she gets to work. She paces back and forth on the deck between the JV and varsity teams, who are practicing on opposite sides of the pool. Crouched down, she talks to the varsity team for a few minutes, explaining a drill. She then walks over to the JV team and does the same. Swan is the only coach for the girls water polo program.
It wasn't supposed to be this way. Swan went into the season expecting to coach only the JV team, leaving the varsity team in the hands of MVHS alumna Nikki Danese. But just before the season began, Danese told the team that she took a job offer in N.Y. and would have to leave immediately.
Danese's absence meant that the job of both the JV coach and the varsity coach would be pushed upon Swan, who has maintained both positions since. But coaching both teams comes at a price. She drives from her day job as a PE teacher at Columbia Middle School in Sunnyvale to coach the MVHS girls after school. On game days, when the girls play well into the night, she gets home even later.
"She needs someone who can support her and keep the load off of her shoulders," varsity player and junior Olivia Lassa said.
Though the players are very understanding of Swan's busy schedule, they still find it hard to share the coach .
"JV wants the coach the entire time and varsity wants the coach the entire time so it's hard for [Swan] and us," JV player and sophomore Ashna Maheshwary said.
From the beginning of the season, JV has been undefeated, while varsity hasn't been as successful. To help varsity out, Swan began spending more time with them, which she believes has affected the dynamic on the JV team.
Leaving one side of the pool to give feedback to the other team gives some players a chance to be off-task, a problem that Swan has noticed.
"It really comes down to the players to take initiative when I'm not next to them; that doesn't mean they don't do what they're supposed to be doing," Swan said.
The two teams have different needs to be met by the coach, which makes the transition between JV and varsity difficult for Swan. While JV still needs to focus on learning the fundamentals of the game, varsity needs a more technical approach to their coaching.
Still, varsity player and junior Neha Mylvaganan believes that having one coach has allowed the team to grow in ways that could not have happened otherwise. She finds that having one coach allows the players to form a deeper connection with Swan and between themselves.
"Although it's a lot more girls for [Swan] to coach, it's also easier because she works with everyone equally so she gets to everyone also equally," Mylvaganan said. "If you have one coach it kind of forces JV and varsity to be together and that's good … our water polo team, especially, is a social team, so we get to know each other a lot better."
Having one coach is admittedly tough for both teams, but they have each other to depend on. As for Swan, she said she plans on returning as a coach next year, hopefully with another coach by her side.
About the Writer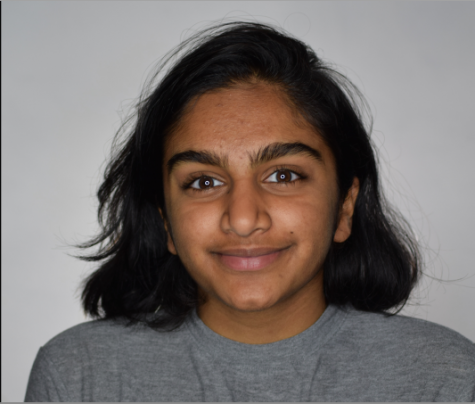 Himani Yalamaddi, Staff Writer
Himani is a senior at MVHS and a second-year staff member. She enjoys trying new things, going to different places and being outdoors.