Weekend Warriors: Stanford hosts annual Canary Challenge bike ride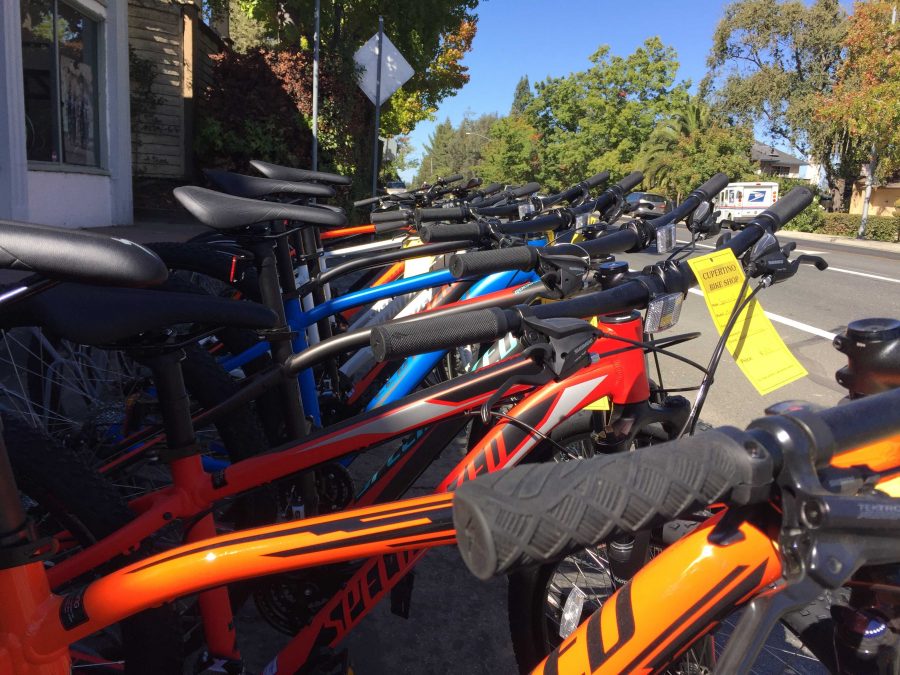 Bikers headed up Stevens Canyon road after taking a rest to continue their 50km ride which started and ended in Palo Alto. Just before, the bikers gathered at a rest stop in the parking lot of the Stevens Creek Liquor store. There were six volunteers handing out free snacks and drinks. They were all wearing red shirts with a logo that read, "The Canary Foundation".
The Canary Foundation is a non-profit organization that works towards the early detection of cancer. On Sept. 24, they held their annual Canary Challenge, a 50km bike ride that gives its funds to the foundation while raising awareness for cancer at the same time.
One rider took a break from his day job of being a nuclear medicine doctor to bike. Shyam Srinivas works for Stanford Medical Hospital, and the Canary organization is integrated in his line of work.
"Many colleagues of mine work at the Canary Foundation and it's only natural for me to support the cause," Srinivas said.
Srinivas sees many patients who have been diagnosed with cancer, and he uses nuclear chemistry techniques to help treat them. He is a regular biker, but this 50km ride inspired him to start riding more.
Srinivas decided to participate because it was only fitting for him to. Others, however, have a more personal connection towards this ride.
Rider George Head rode in honor of his sister, who passed away in June of last year from an aggressive form of uterine cancer. His sister Rebecca Head was a lecturer in the health administration program at Eastern Michigan University's School of Health & Human Services. George's sister lived for a little over a year after being diagnosed. If the cancer had been caught earlier, she would have had a better chance to beat it.
"So this is important," Head said. "It's real important. Probably the most important thing is that the incidence of cancer is not falling, it's rising."
As George was talking, he couldn't keep his emotions back. Surrounding him was a group of dedicated volunteers who comforted him and told him that it was a great thing for him to be riding in honor of his sister.
Another participant with close ties to cancer is volunteer Diana Gilbert, whose mother currently lives with endometrial cancer.
"You have riders with images of people or names pinned to their jersey," Gilbert said, "like, 'this is who I'm here for.'"
Gilbert sat by the rest stop, talking with other volunteers and handing out free snacks and drinks to the riders. They cracked jokes and were enjoying themselves.
The volunteers saw many riders that day, each one with a different story to tell. Aside from their differences, there was one thing that they all had in common: they came together to support a great cause.