Mock Trial: New co-presidents and officer team
Hang on for a minute...we're trying to find some more stories you might like.
MVHS Mock Trial is getting a big makeover this year. With two new co-presidents and all new officers except for one, the club is looking to return with strength.
Mock Trial is a national organization that gives students a chance to practice law and train for competitions in real courtrooms. Members train to target skills such as impromptu, understanding legal concepts and public speaking. The club has one annual competition, the County Invitational, in which select club members are chosen to represent MVHS. Competition season is usually around January or February.
Last year, Mock Trial was not as successful as the club had hoped, according to former Mock Trial co-president and senior Adarsh Parthasarathy. There was friction between the student mentors and the officers because of their different teaching styles, resulting in conflict and broken communication going into competition season around February. One problem was when the roster of the members chosen to compete at the competition was.
"There was not a particularly sound departure from the competition to wrapping up the club at the end of the season," Parthasarathy said.
Parthasarathy had been active in the club for three years; however, he had to step down as president before starting his senior year at Middle College this fall. He worked alongside former senior co-president Ajay Merchia, who graduated last year. With the two co-presidents gone, Mock Trial was in need of another pair to take over the club. So, Parthasarathy and Merchia looked towards senior Shreyas Shastri and junior Atul Merchia, brother of Ajay Merchia.
Atul Merchia was one of two applicants for the co-president position. Parthasarathy saw him best fitted because he had experience from following in his brother's footsteps.
"He knew what leading a club entailed in terms of what he needed to take care of such as paperwork and fundraising" Parthasarathy said.
As for Shastri, the decision was made abruptly but fittingly. When Parthasarathy had decided to resign at the end of summer, he looked towards Shastri to take over for him. Over the summer, Shastri was the team captain, and last year was his first year in Mock Trial, but he proved that he understood the situation that the officers were in. He saw first-hand the difficulties that came up with student leadership and coach communication.
Since organization was a big issue that cost Mock Trial last year, the officer team is aiming to take control of the issue by incorporating stronger leadership into the club.
Sophomore Palak Jain is the new co-director of public relations for Mock Trial. She is in charge of advertising the club to get other students to join. This is her second year in Mock Trial, so she also sees areas that need improvement, more specifically in how the club is structured.
"Last year was a lot more general and a lot more open," Jain said. Everyone would come to the meeting and we'd practice our exams, this year it's more of practicing our techniques rather than memorization," Jain said.
Recently, the officers have been planning how the meetings are going to be run as well as how trials will be introduced to newcomers. Despite the expected ups and downs of running a club, none of the team sees their situation as a setback.
"It's definitely a struggle" Shastri said. "But we have this chance to run a club as we would love to have it. We can make anything happen in the club this year."
About the Writer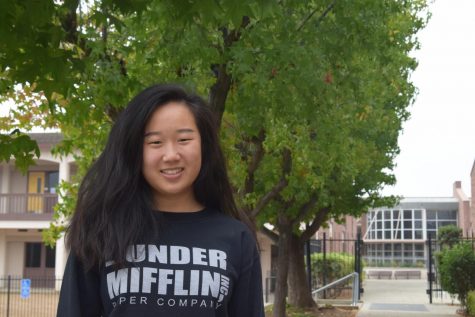 Ruth Feng, Managing Editor
Ruth Feng is a managing editor of El Estoque. Aside from journalism, she likes to watch reruns of The Office and West Wing.